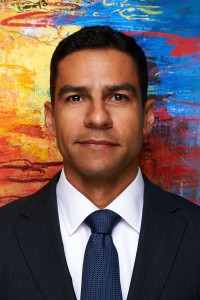 MJM Limited announced that Bermudian Jean-Paul [JP] Dyer has joined the practice as a Senior Associate.
Mr Dyer has joined MJM as a member of the Corporate & Finance Group, specializing in capital market and corporate finance transactions with a particular emphasis on the [re]insurance industry across all classes of insurer.
He has represented issuers in connection with public and private debt and equity securities offerings. Mr Dyer also advises sponsors and investors.
Investors on structured finance transactions such as catastrophe bonds and other insurance linked securities as well as the establishment and operation of side cars and collateralised reinsurance vehicles.
Mr Dyer qualified in Bermuda and worked in private practice with Appleby before taking senior legal positions with two large Bermudian commercial carriers. Immediately prior to joining MJM, he was group Associate General Counsel with PartnerRe.
Mr Dyer earned a Bachelor of Arts in History from Emory University in the United States and then completed his LLB at the University of Kent in Canterbury, England. He was called to the Bermuda Bar in 2003.
Peter Martin, Director at MJM Limited and Head of the Corporate & Finance Group said: "We are delighted to welcome JP to MJM. He will be an excellent addition to our team. Our insurance practice has been gathering momentum; JP has just the right kind of professional background and experience to lead our insurance practice".
Mr Dyer currently serves on the Bermuda Immigration Appeal Tribunal and has previously held positions with, the ABIR Policy Committee, the Bermuda Legislative Change Committee and as a director on the Barristers & Accountants AML/ATF Board.
MJM Limited is the designated Bermuda law firm within Insuralex, a world-wide network of independent insurance and reinsurance lawyers, dedicated to the insurance and risk management communities. Insuralex exists to provide its members with a world-wide referral network of the highest quality in the fields of insurance, reinsurance, coverage, defense and litigation.
Read More About