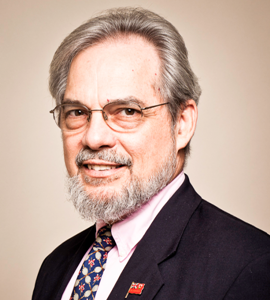 [Opinion column written by Attorney-General Trevor Moniz]
On December 5th, during the debate in the House of Assembly on the Opposition Bill to amend the Debtors Act, sensational claims were made about the Government's willingness to incarcerate Bermudians for not paying debts.
Government MPs pointed out a number of flaws with the proposed amendments and the Opposition withdrew the Bill [PDF].
Since then, however, the Opposition has continued to spread misinformation and insinuate that the Government is happy to lock up our fellow Bermudians because they can't pay their debts.
The facts tell a different story.
Fact 1: From year to year, a significantly higher number of people were jailed for debt-related issues under the PLP Government than under the current Government.
Under the PLP Government from 2004 to 2012, a total of 635 people were incarcerated for debt-related issues, with more than 150 jailed in 2004 alone.
Under the current Government, 19 people were incarcerated in 2013 and just 10 in 2014.
Fact 2: People are not incarcerated for non-payment of debts – they are incarcerated for contempt of court. This could be due to defendants not showing up for a court appearance or refusing to pay child support even though they are able to pay.
Opposition MP Wayne Furbert never mentions this fact because it does not serve his political game.
Mr. Furbert also neglects to mention that when people are incarcerated for contempt related to a debt, the normal process for new inmates is bypassed. Instead, they go straight to the Prison Farm and are sent out on work release, the proceeds of which are used to pay off their outstanding debt.
The Judiciary has argued against removing the legal provision that allows for incarceration. To do so would seriously weaken its ability to deal with people who are capable of paying their debts but refuse to do so.
The judiciary must have power to settle these civil disputes in a fair and just manner. The Opposition's plan for the Debtors Act would remove its ability to do so.
Indeed, the Judiciary does everything it can within its power to not incarcerate people, but at some point it is their last resort to settle a dispute. A senior Magistrate recently said he has incarcerated one person in the last two years for contempt related to debt.
The OBA is concerned with the number of people incarcerated for contempt related to debt, but what is clear is that the number of people incarcerated continues to fall. Bermuda, in short, is doing a better at managing this issue before it becomes a prison issue.
The PLP leadership chose an emotional issue to try and score cheap political points against the Government. It is a continuation of their effort to use any means to paint the OBA as a party that does not care about Bermudians, and to hide the hypocrisy of their long record in office. They never let the facts get in the way of their self-serving political agenda and good old partisan mudslinging.
- Trevor Moniz

20 Most Recent Opinion Columns

Opinion columns reflect the views of the writer, and not those of Bernews Ltd. To submit an Opinion Column/Letter to the Editor, please email info@bernews.com. Bernews welcomes submissions, and while there are no length restrictions, all columns must be signed by the writer's real name.
-
Read More About