[Opinion column written by Glenn Fubler]
"Being human is difficult. Becoming human is a lifelong process. To be truly human is a gift."
This quote is from Abraham Heschel, a Rabbi who had escaped Nazi Germany and subsequently became one of Martin Luther King's spiritual confidantes.
In fact Heschel was one of the first religious leaders that MLK invited to join him when preparing for the 1965 campaign in Selma, which has been captured in the new movie by that name.
Abraham Heschel with Dr Martin Luther King, photo courtesy of the American Jewish Archives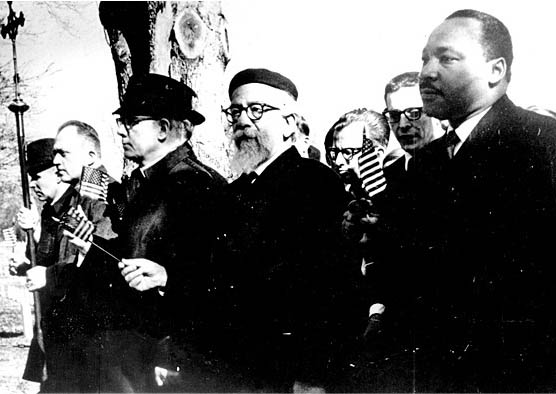 In this quote, Heschel is suggesting that life is a process of transformation, so that we might access our gifts. In certain countries, January 6th is an Observance of the Wise men concluding their journey to offer gifts to the Christ Child. In all countries, the start of a new year offers an opportunity for everyone to pause and access their wisdom in charting a course forward.
The Christmas Messages of both the Premier and the Opposition Leader seem to have reached a consensus that reflects wisdom. Premier Dunkley called for us all to work to bridge our differences for the sake of a more inclusive, unified island. Opposition Leader Bean pointed out that now more than ever…[there is] the need for all of us to be drawing closer together. Mr. Bean went on and urged that a new spirit of unity extend beyond December into the months and years to come.
These gifts from our leaders are refreshing in contrast to published conversations from our recent past. This is the point, that at any juncture of the journey, transformation is possible.
Martin Luther King's life was transformed suddenly at the age of 26, when Rosa Parks quietly took action showing that she was 'truly human'. That gift helped transform America.
All of us have stories of the process – the journey. I have a long-time friend named Joe, who recently told me the story of his son who had become addicted to heroin.
Joe was able to send his son off to a treatment program in England and now the son is a counselor in that same facility. From that valley of difficulty, Joe's son offers his peers his gift.
The wisdom offered in the Christmas Messages of our leaders provides some guidelines for our way forward. It is no doubt that if we work to draw closer together and forge a more inclusive island, with a new spirit, we can access the gifts that we all have to share with each other.
A change in line with their suggestions would indeed be a gift to every child born in our island.
- Glenn Fubler

20 Most Recent Opinion Columns

Opinion columns reflect the views of the writer, and not those of Bernews Ltd. To submit an Opinion Column/Letter to the Editor, please email info@bernews.com. Bernews welcomes submissions, and while there are no length restrictions, all columns must be signed by the writer's real name.
-
Read More About
Category: All