Local, boutique design and advertising agency, Cosmic Ltd., has been awarded the Honorable Mention designation in the 44th Creativity International Awards, in the category of Brochure-Consumer Products or Services—Campaign or Series, for the entry Bermuda Festival of the Performing Arts, which was considered by the judges to be an example of outstanding creativity and design.
This is Cosmic's second such award this year, having won similar in the category of Annual Report Design, for the Oil Casualty Insurance Ltd. 2013 Annual Report. With an accomplished history in both retail and corporate communications, Cosmic specialises in all aspects of design and publication, from concept through to layout and eventual printing.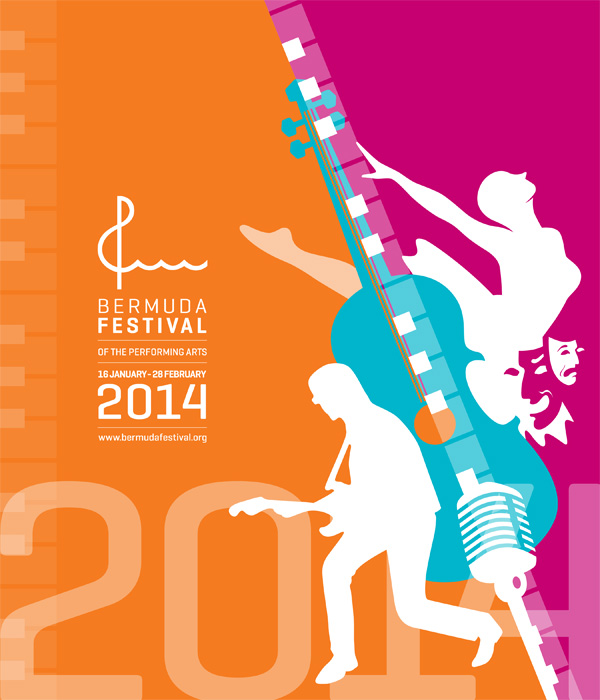 Cosmic Managing and Creative Director, Sean Collier, said: "As a team, we are really excited about this award, which recognises the work we did last year for the Bermuda Festival.
"We designed all of the print materials, including the media ads, tickets, Ticket Brochure and, of course, the Souvenir Programme. It's a large project in all. And I really like the direction we took, which was vibrant and colourful. We've worked with the Festival for many years, which is something we are proud to be a part of."
"This award also builds on past international awards in print design, as well as awards for website design and development. We are passionate about our clients and the work that we do. These awards reflect our position as local industry leaders and reinforces our dedication to providing our clients with a world class product and remarkable service."
Artistic Director for the Bermuda Festival of the Performing Arts, Karen Pollard said: "I am thrilled to hear that Cosmic Ltd. has received another award in this prestigious international competition.
"Cosmic is a vibrant, youthful company, with a strong business ethic and an imaginative creative team who are a pleasure to work with. The branding they created, was visually arresting and a glorious celebration of the Festival. Thank you, to all the talented people at Cosmic – I look forward to more great things of them in the future! "
Read More About
Category: All, Business, technology