Bermudian fashion expert Shiona Turini recently modeled French designer Christian Louboutin's new line of classic heels, with the expansion of the line of "nude shoes" intended to suit all skin colours.
The heels have been widely reported by the international fashion media; leading to Ms Turini's photo being featured on a number of websites including Vogue, Glamour, Stylecaster, Madame Noire and many more.
An article in New York Magazine says, "In 2013, Christian Louboutin released his first capsule collection of nude shoes. Now, he's released new tones.
Christian Louboutin's new range of 'nude' heels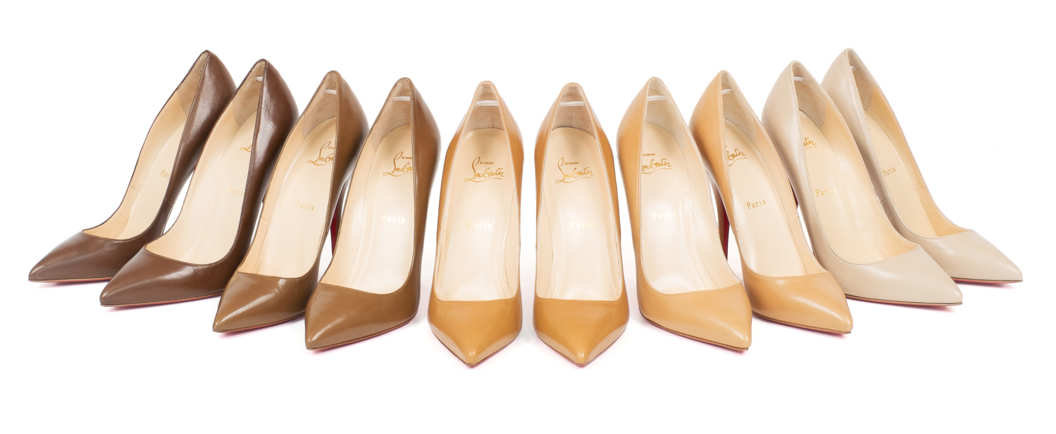 "At Bergdorf Goodman yesterday, he revealed varying silhouettes, which he says were inspired by the desire to offer shades that matched different women from around the world. To show off the shoes, he enlisted Shiona Turini, Jane Keltner de Valle, and Nina Garcia to style them however they wanted."
"Louboutin says he tried to make it a little easier on people who want to wear shoes to match their skin color — but acknowledges that he still has a long way to go."
Photos of Ms Turini in the new shoes courtesy of Christian Louboutin: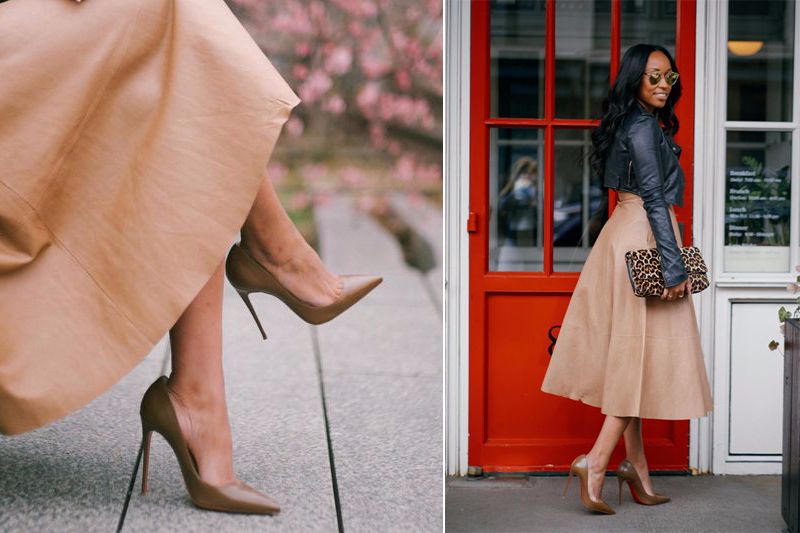 "There are two colors that I'm missing the range of in the middle," he says. "In the next year, we will be at seven total skin tones."
Bergdorf Goodman's website quotes Ms Turini as saying, "There is nothing chicer than a classic nude pump that that perfectly matches your skin tone. Not only does it elongate the leg, but the color – one that is the same shade as your skin – will never go out of style."
Louboutin tweeted a photo of Ms Turini to their 1.5 million followers, garnering some 600 favourites and retweets, and also posted the photo of Ms. Turini in the new heels on their Facebook page, where it received over 7,000 "likes."
Louboutin's tweet featuring Ms Turini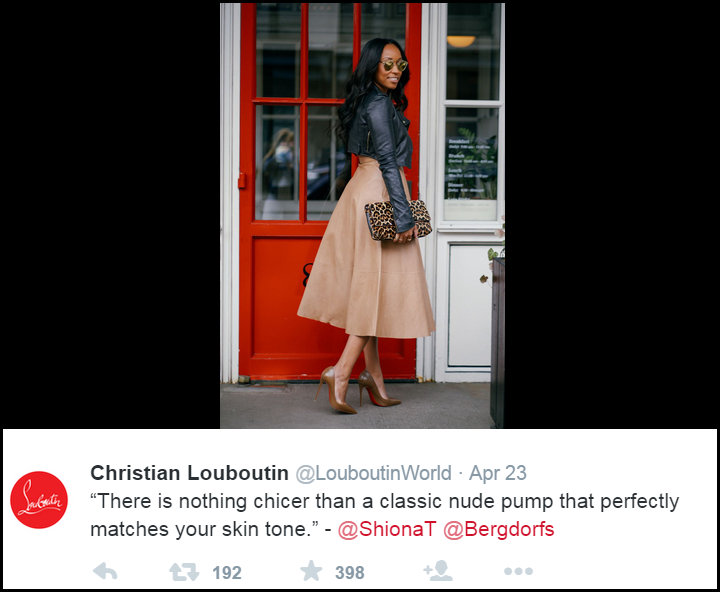 Ms. Turini has been making a considerable name for herself in the international fashion industry. She has worked for both Cosmopolitan and Teen Vogue magazines, has attended New York and Paris Fashion Weeks, and has been featured by the New York Times, Huffington Post and most recently Elle Online.
Ms. Turini, who is based in New York, was recently on island to oversee several projects that she's working on with local organisations, including the City of Hamilton's City Fashion Festival, paying a visit to Premier Michael Dunkley at the Cabinet Office during her stay.

Read More About
Category: All, Business, Entertainment, News, Style & Beauty