Extreme Entertainment is getting set to present Knock Out Night, featuring a bout between Claudele Duprier of the USA and Bermuda's Nikki Bascome, on Saturday, July 11, 2015.
The event will also feature other Bermuda amateur bouts, including Nazori vs. Le Jai Tucker, Tyler Christopher vs. Omar Dill, Robert Somner vs. Kah Simmons, J Jimeney vs. K Warner, Vliad George Raul vs. Anthony Stoneham, George Cook vs. Stephen Dill, Andre Lamb vs. Mike Smith, Mathew Tannack vs. Troy Wilson, and many more.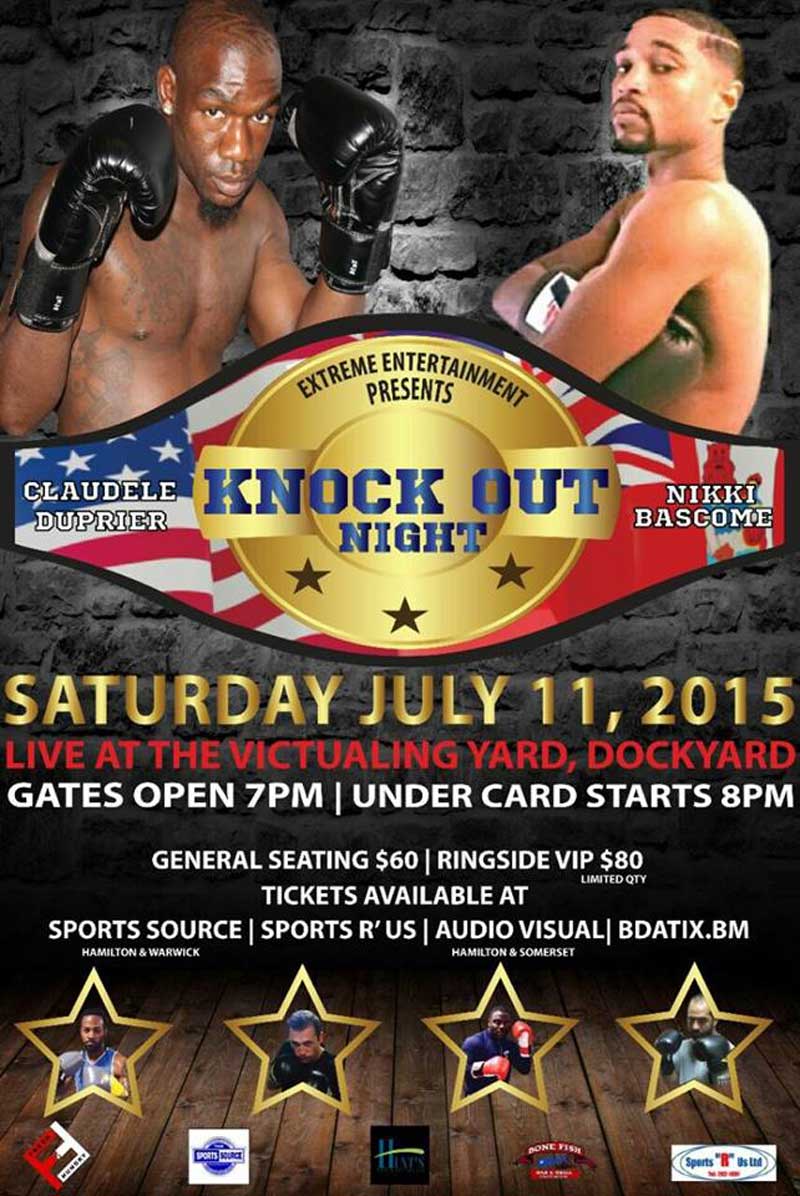 A spokesperson said, "On Saturday, July 11, make plans to attend the premier boxing event of the year in the Victualing Yard, Royal Naval Dockyard, a double header main event featuring Bermuda's own golden glove champion Nikki Bascome VS Claudele Duprier of the USA.
"Representing the USA is duo female knock out sensation Lena Taylor vs. Kirunis Dulei, this event will have heavy hitters, with bouts that go toe to toe, in an all out non stop punching battle. Who will prevail in this tough competition? This event is not to be missed and promises to be a knock out spectacular, with hooks, blows, and jabs."
The event will take place live at the Victualing Yard in Dockyard, with the gates opening at 7.00pm and the card getting underway at 8.00pm.
Tickets cost $60 for general seating and $80 for ringside VIP, and are available at Sports Source, Hamilton and Warwick Sports R' Us, Audio Visual, Hamilton and Somerset, and online at bdatix.bm.
Read More About