In the fifth of a series of profiles of contestants, Bernews today spotlights Alyssa Rose, who is representing Smiths in the Miss Bermuda Pageant, which will be held on July 5, 2015.
Miss Rose is 22-years-old and, following her primary and secondary education at Bermuda High School, went on to study a Foundation Degree in Art and Design at the University for the Creative Arts Canterbury.
She then completed her undergraduate degree at Nottingham Trent University, where she studied Marketing Design and Communications; she recently concluded her Masters degree in Marketing and Brand Management at Kingston University, London.
During her time at Nottingham Trent University, from which she graduated with First Class Honours, Miss Rose served as City Captain and Vice President for Trent Dance; at the Jackson School of Performing Arts, she was named Most Dedicated Dancer and Best Senior Performer of 2010.
Miss Rose is currently studying for a Professional Diploma in Marketing from the Chartered Institute of Marketing [CIM]. Additionally, she is working as a Senior Lifeguard for the Bermuda Lifeguard Service, as well as a part-time waitress at Madhatters Restaurant and The Tempest Bistro.
When asked why she decided to enter the Miss Bermuda Pageant, Miss Rose said, "For me personally, the decision was never whether to enter the competition, but rather when to enter. Our island has always been something I've been passionate about.
"This love for our island and devotion to the community was only heightened during my years spent abroad in university. Having a 'birds eye view' of the issues facing our country offered a fresh perspective. This only strengthened my desire to become a proactive and influential member of the community.
"Having finally returned to the island full-time, I feel that the experiences I have had and the education I've been fortunate enough to receive, have allowed me to reach a certain maturity and confidence within myself. As an idea-driven person, who is inherently passionate about Bermuda, I now feel I am in a position where my opinions and views on the issues facing this island are validated.
"I have fostered skills that will allow me to transform these ideas in to actions."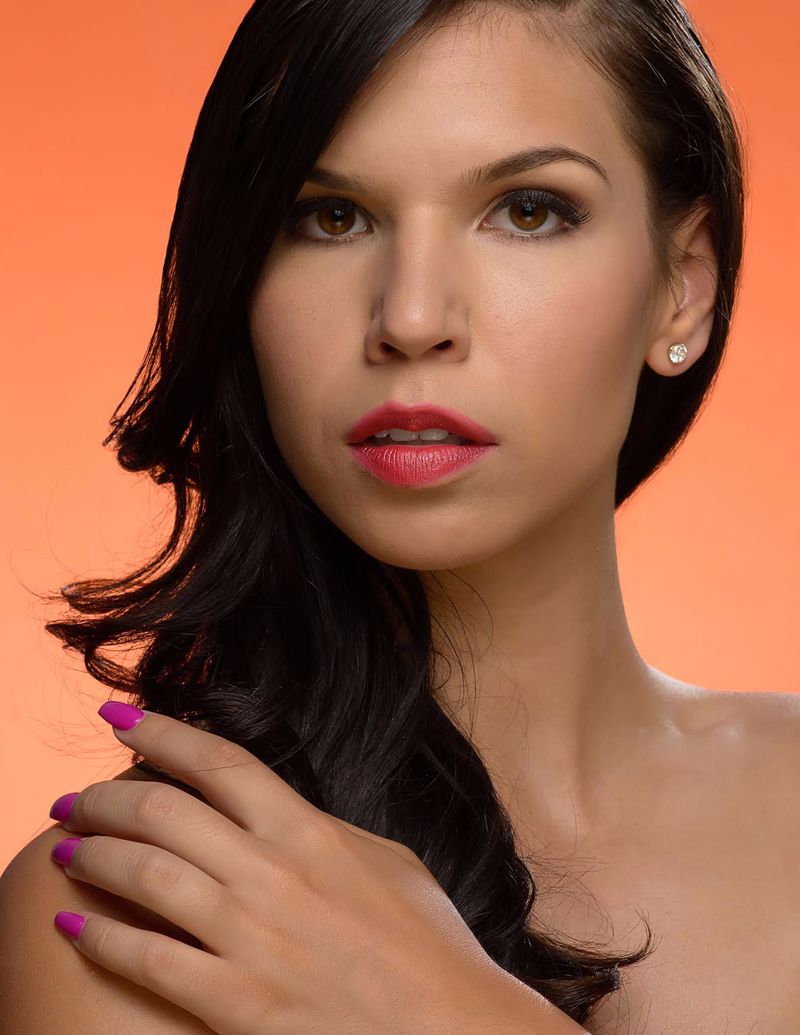 - Photo by Donovin Seymour, hair/nails by Impressions Hair & Nail Artistry, makeup by O'Faces
When asked if she was nervous or excited to get on stage for the pageant, Miss Rose said, "The idea of the pageant stage itself elicits so many different emotional responses. Naturally, being on a stage and voicing my opinion in front of all my family, friends and this community that I want to represent is nerve wracking.
"Excitement is also a part of it because it has been challenging and I am looking forward to showcasing all of my hard work. Given my background in dance and the performing arts, being on stage has been something I have generally been comfortable with.
"However, I feel that this is a completely different experience and it therefore creates room for the unknown, which can be really intimidating!"
When asked who has helped her the most to achieve this success along the way, Miss Rose said, "I feel that the entire pageant experience has been an internal journey of growth. It has provided me with many different opportunities, one of which is the chance to become friends with the other contestants.
"Coming from a small family I have always considered my friends an extension of my family. Their unwavering faith and constant encouragement has driven me throughout everything thus far. The network of support they have provided has become a backbone, which helps me to stand tall and be confident in who I am and what I want to accomplish in this pageant.
When asked, should she win, what she planned to do with the exposure that being Miss Bermuda will give her, Miss Rose said, "I do not view winning the Miss Bermuda Pageant as simply attaining a crown, title or an opportunity to be a figurehead. It is a chance to be a catalyst for change in the community, and to make an actual contribution to our island.
"This esteemed pageant is well respected and awards the winner a peer-evaluated position and affording a certain level of credibility within the community. The exposure generated from this competition provides a platform I intend to use to influence the change I wish to see.
"Having lost a friend to our roads in 2010, my goal is to ensure no other life is cut short as a result of dangerous driving. I would use my personal experience of loss to implore our younger demographic of riders/drivers to practice safe driving and work to implement new safe guards to ensure this is achieved.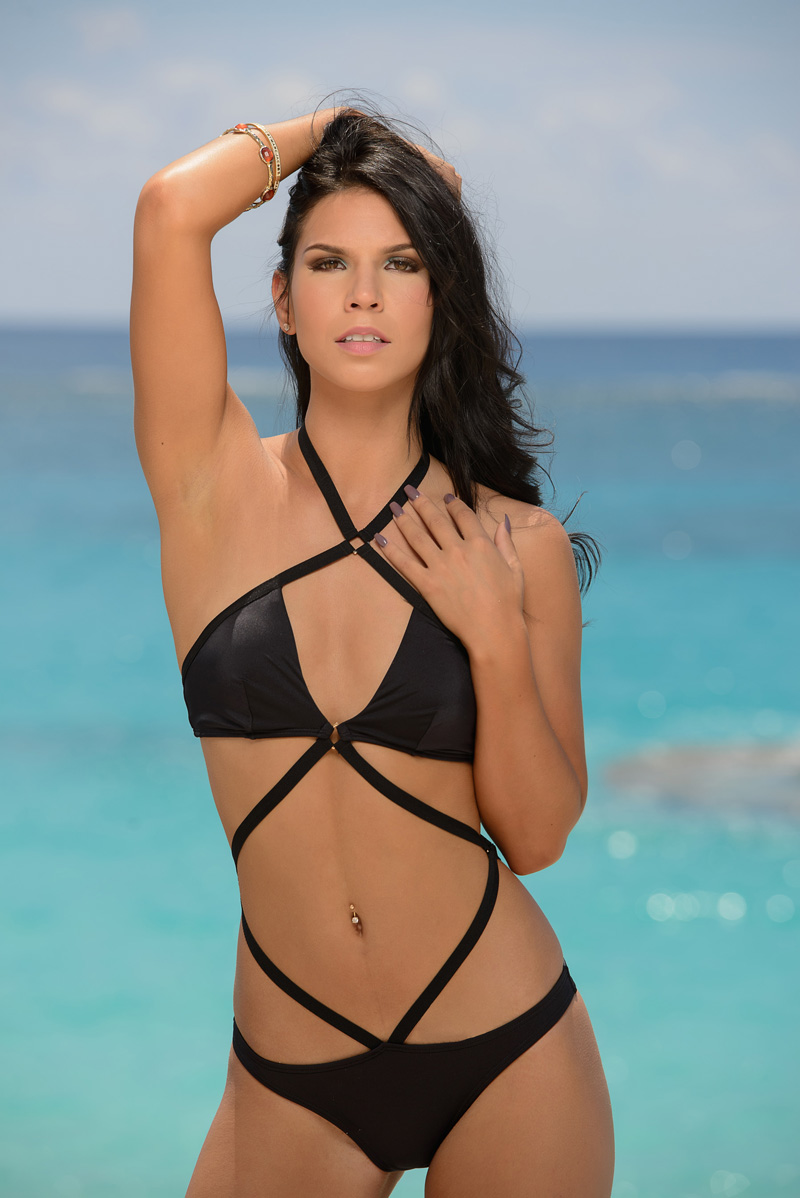 "In keeping with my overall goal of positively impacting the youth in Bermuda, I believe that extracurricular activities foster an environment for students to feel included and grow as individuals. Dance has been a huge part of my life and has helped shape the person I am today.
"I would love to share this passion of mine with others who may not have the opportunity otherwise. I would replicate the volunteer program I led at university, recruiting adults trained in different areas of dance to voluntarily spend two hours a week teaching these students."
When asked, win or lose, what's next for her after the pageant, Miss Rose said, "Completing both my undergraduate and Masters degree has allowed me to conclude a crucial chapter in my education. Next, I look to the world, its billions of people and all the learning experiences that await me from the traveling I will embark on this year.
"Although I have not mapped my route yet, I look forward to the opportunity to gain knowledge of the world that surrounds me. I hope that this new perspective I gain will give me even more ideas on how to improve Bermuda, as well as afford me an opportunity to be an ambassador for the island promoting all we have to offer.
"In terms of my future career goals, I am very passionate about marketing and brand management in particular. I would love to be able to work within the Tourism industry and help develop Bermuda as not only a desirable destination but also manage it as a brand.
"I am determined to positively impact the youth on the island and intend to encourage the changes I wish to see whether the avenue is through winning the pageant or through seeking other means of doing so myself."
The pageant finals will take place Sunday July 5th, at the Fairmont Southampton where the reigning Miss Bermuda, Lillian Lightbourn will crown her successor. Tickets for this year's event are on sale now via www.bdatix.bm, at Fabulous Fashions in the Heron Bay Plaza and Pulp & Circumstance in the Washington Lane.

Read More About
Category: All, Entertainment, News, Style & Beauty