Bermuda's Emerging Professionals [BEPRO] announced the winners of its first-ever National Heroes Day Writing Competition; with Steven Manderson placing first,  William Tanglao placing second and Kyle Cash placing third.
The competition asked primary six students Island-wide to answer the question, "What does being a Bermudian hero mean to you?" and entries were accepted throughout May and early June.
Winners were chosen based on how well they answered the question, how well the essay was composed, and how much detail they included regarding national or personal heroes.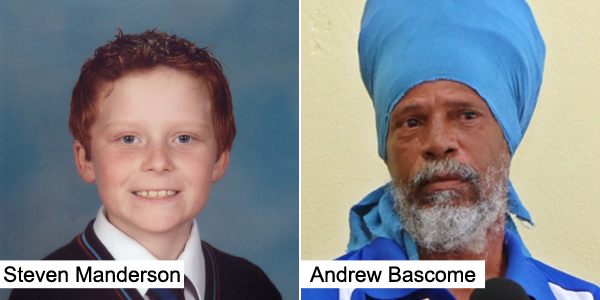 "On behalf of Bepro I would like to send a huge "thank you" and "well-done" to the participants of our writing contest. We understand that these young people took their extracurricular time to create their essays, which is quite special," said Sarah Faiella, Deputy Chairperson of BEPRO.
"All of the essays were very impressive and uplifting. Congratulations to Steven Manderson for 'wowing' us with his essay and achieving the 1st place win."
Winners won a host of prizes, with Kyle Cash winning a Treats Gift Certificate, William Tanglao winning a YoCherry Gift Card and Steven Manderson winning a gift basket, assembled by Happy Place, filled with arts and crafts, as well as a gift certificate to Brown & Co.
In his essay Steven said, "To me, a Bermudian Hero is someone who helps others; has improved lives and is well known for this. Lots of people know of their kindness, well-being, intelligence and hard work.
"They have to be a leader and love people and their country. They must be very good at what they do, and have passion and commitment to keep them going. Coach Andrew Bascome, in my opinion, fits this description.
"He was an orphan who grew to be the Bermuda National Team's coach, and in between, has helped thousands to become better footballers; better team players, better people.
"He is tough but kind, wants the best for everyone of us and works hard to make us confident and proud of ourselves. Football brings all Bermudians together. We learn to be fit, healthy, play as a team, have respect and a dream. He loves football and his players, and what better way is there to bring all Bermudians together."
The full essay by 10-year-old Saltus student Steven Manderson is below: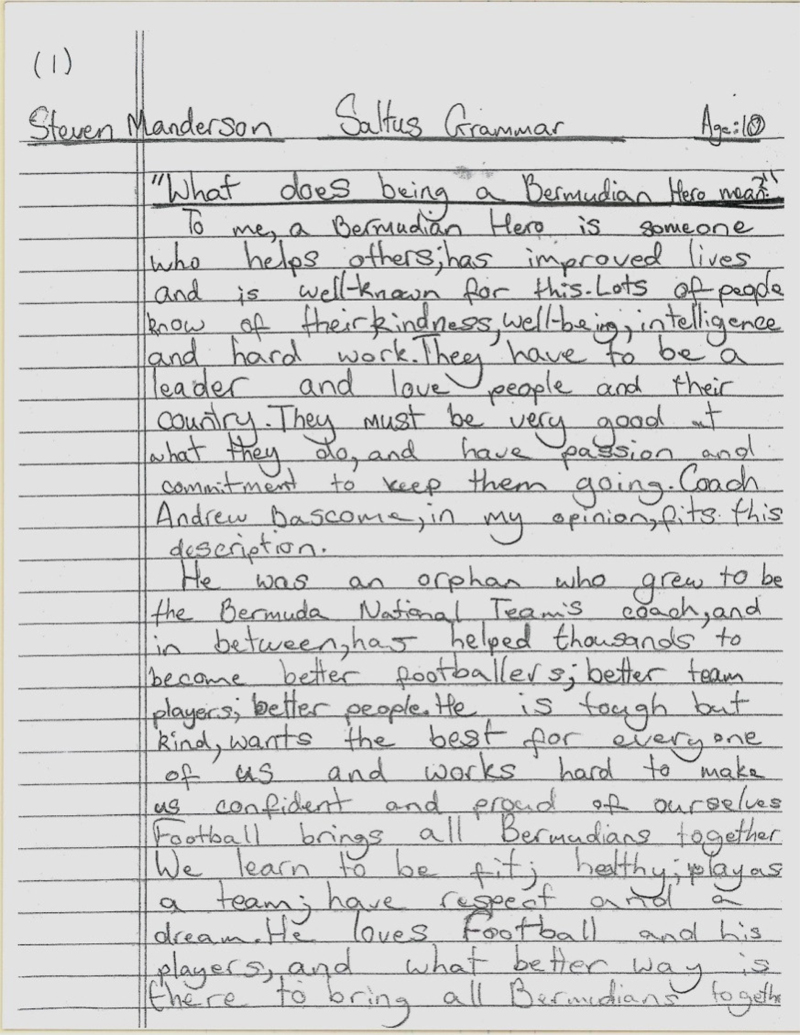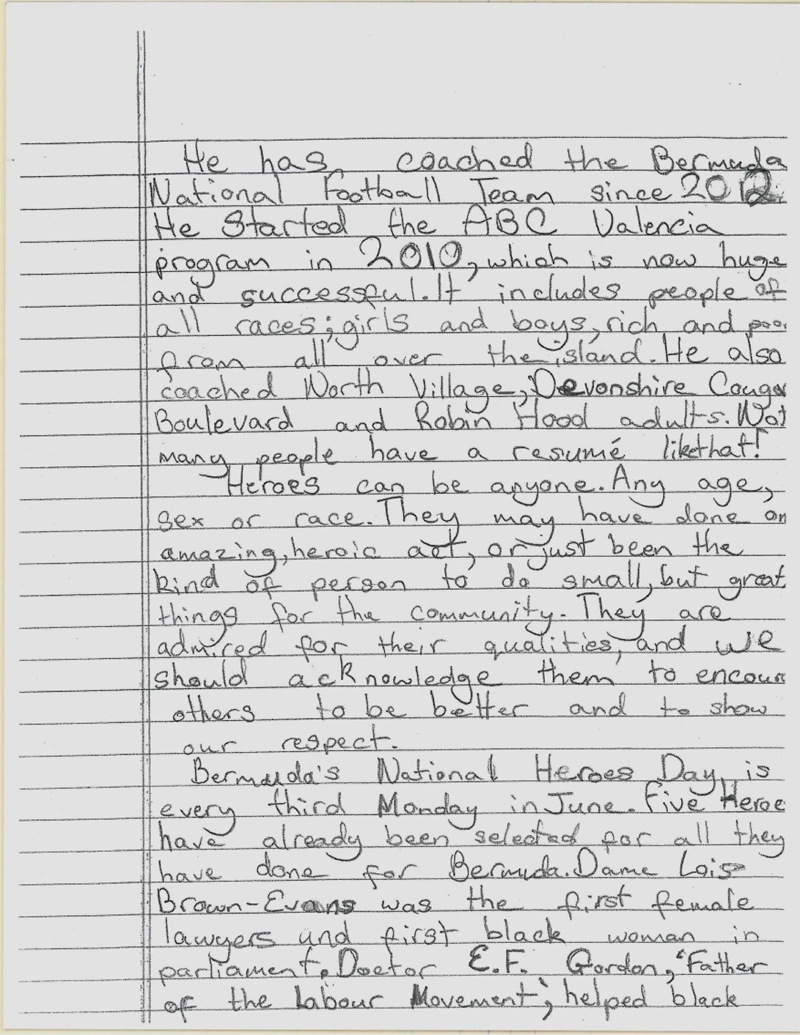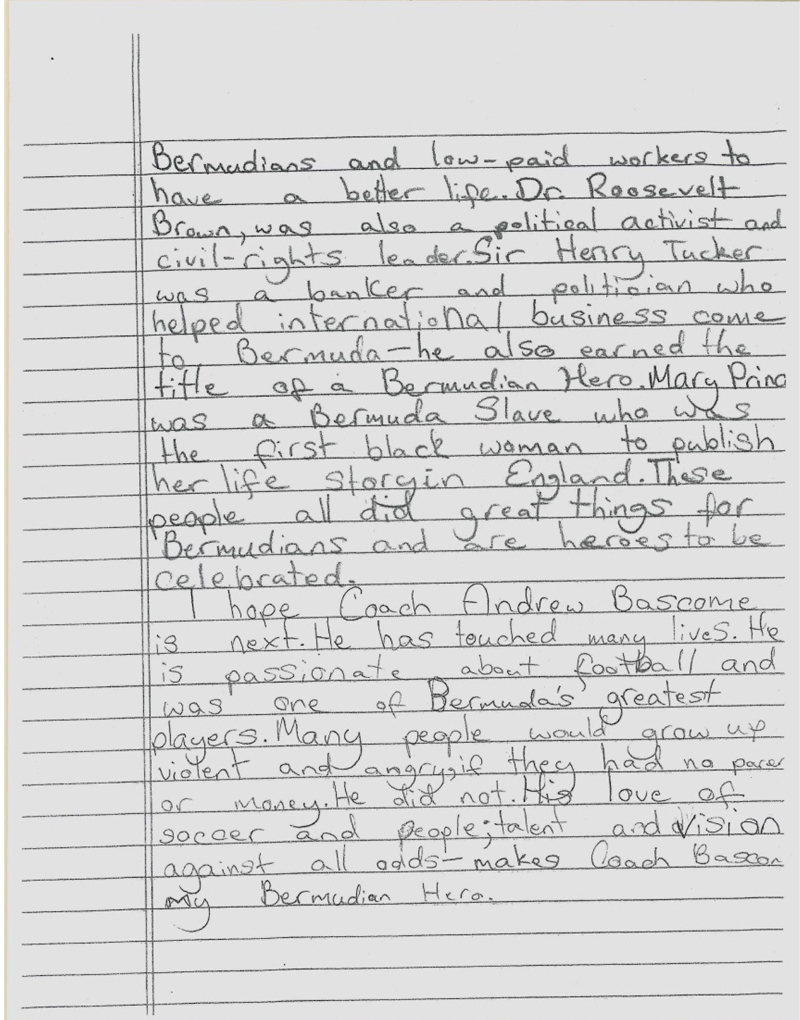 BEPRO said they are "passionate about empowering Bermuda's youth, and was pleased to host this writing contest which provided a platform for Bermuda's children to enhance their literacy skills while simultaneously reflecting on Bermuda's culture."
"This contest is just one of many philanthropic initiatives and partnerships orchestrated by BEPRO. For more information regarding the writing competition, or to learn more about BEPRO and partnership opportunities, please contact beprobermuda@gmail.com."
Read More About