Ten-year-old Jutorre Burgess, a Francis Patton student has been named as CPAD member of the month.
A spokesperson said, "Ten year old Francis Patton student Jutorre Burgess is the CPAD member of the month. The Hamilton Parish youth football player supports Manchester United as his premier league team while his favourite international player is Neymar da Silva Santos Jr.
"He admires Neymar for his first touch and his skill in keeping the ball close to his feet, a skill Neymar credits Futsal for developing.
"Citing math as his favourite subject, Jutorre has modestly accepted many awards this past year both in school and sport including; MVP Football, MVP East vs West, Top Goal Scorer, MVP Futsal, Highest Juggler, and MVP Mini Cup Match. The busy youngster also enjoys cricket, basketball and biking."
On the sport of futsal, Jutorre comments, "It has helped me develop to be a better player and react faster off the ball. I think futsal is a great sport; it has helped in making me a better football player. It allows me to play faster and think faster which has helped my first touch improve".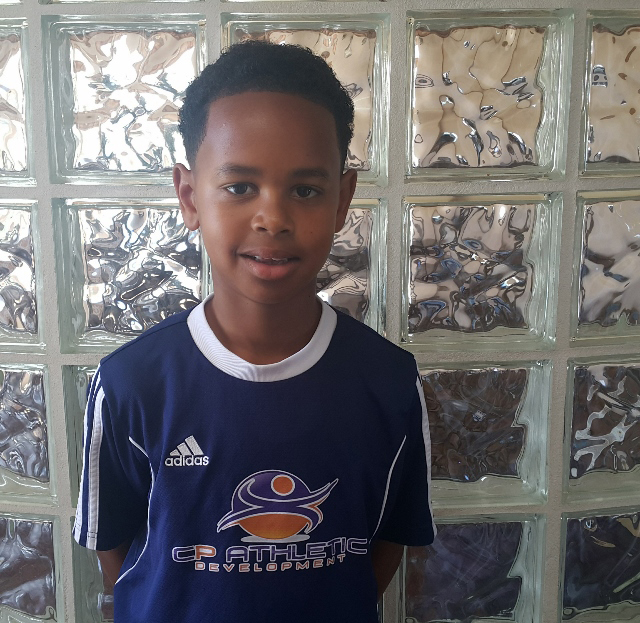 "As a CPAD member Jutorre's maturity has blossomed over the past year. He maintains a calm demeanor in the fast past sport and is quickly learning to read the field of play. He has represented CPAD in Orlando at the World Futsal Championships and can confidently play as goalkeeper or on the court," CPAD said.
"CPAD's ultimate goal is to guide their members on to higher education, creating opportunities for scholarships in the process. For further information contact cpathleticdevelopment@gmail.com or 441 533 7383"

Read More About