Thirteen-year-old Shane Robinson, a Whitney Institute Middle School M3 Student who "enjoys and excels in both academics and sports," has been named as CPAD Academy's member of the month for October 2016.
A spokesperson said, "Shane has played football for Pembroke Hamilton Club [PHC] since he was three years old and has received various football awards including leading goal scorer. Shane's love for sports not only includes football but Futsal, track, cricket and bowling.
"Shane says that being involved with CP Athletic and playing Futsal had helped him to "step up his game" by developing speed, strength and improved technique. Outside of sports Shane enjoys music and art and is a "Die Hard" Liverpool supporter.
"Pro Shop has stepped in to sponsor the monthly initiative which aims to provide recognition for the Academy's membership body."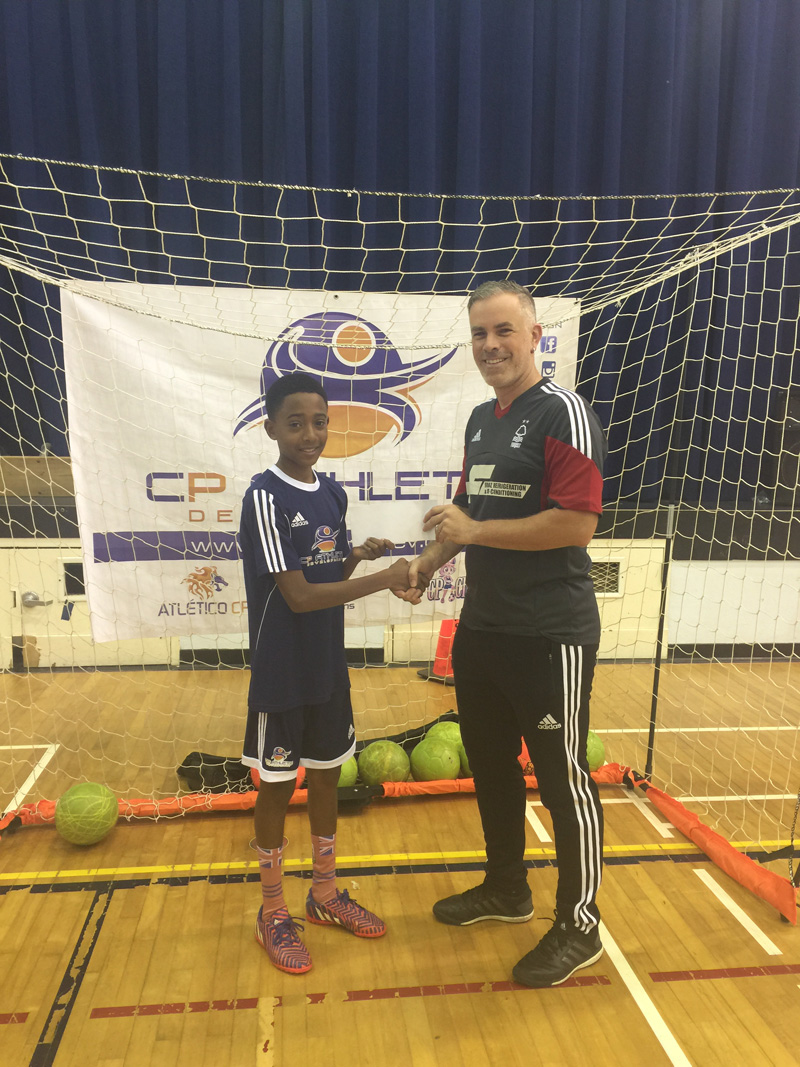 Pro Shop owner Frank Brewster Jr said, "The Pro Shop is proud to support the CPAD Academy Member of the Month Award, which is a positive initiative that promotes the Island's young people."
"One of CPAD's primary objectives is to showcase the positive attributes of our young people. In recognizing Shane, CPAD President Peter Rickards comments that Shane works hard and is dedicated to his own development. Those traits combined with his positive and respectful attitude will take him as far as he wants to go".
"CPAD's ultimate goal is to guide their members on to higher education, creating opportunities for scholarships in the process.
For more information, contact cpathleticdevelopment@gmail.com or 533-7383

Read More About