As 12-year-old Riley Robinson prepares to head off to Indian Mountain School in the United States, he has been named as CPAD Academy's member of the month.
A spokesperson said, "As twelve year old Riley Robinson prepares to head off to Indian Mountain School in the United States, he has been named as the CPAD Academy's member of the month. The talented young athlete hails from a supportive family homeschooled environment.
"Riley's Premier League team is Arsenal and he recognizes Paulo Dybala as his favourite international player, who he describes as a small young player who can win tackles and beat players bigger than himself. His favourite aspect of Dybala's game is how he moves swiftly through players to make space for himself.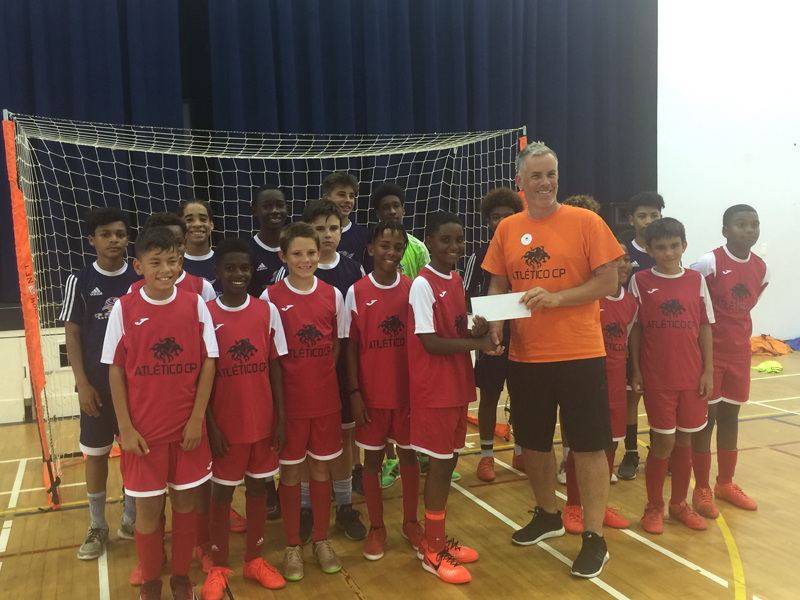 "The all rounder sees a future for himself in culinary arts. His extremely busy schedule includes Futsal, football with ABC Football School, cooking and photography. Riley's numerous awards include; the Carter award for sports and good sportsmanship, MVP in cricket, 2 time Kappa all star, 2 time Kappa champion, co-champion at St Georges' Preparatory school, as well as numerous other awards in football, field hockey, rugby, cricket, track & field and Futsal.
"CP Athletic Development Academy also celebrates the close of a successful Academy year. Our members train vigorously from September to June in a "no excuses" environment using a platform of Futsal, fitness & social development. The Academy comprises of over 75 members ranging in age from 4 to 26 from all backgrounds and from across the island.
"Over the past few years support has been provided to close to 25 members that have transitioned to overseas educational institutions in the form of athletic and scholarship references. International scholars continue to return and train with the Academy during their school breaks. CPAD receives training plans from their schools which have to be executed by our coaching staff to ensure compliance with their specific training requirements. The Academy proudly introduced a member of the month program several years ago. In a community where negative news has priority we are committed to recognizing the positive accomplishments of Bermuda's young people through this program.
"The Academy has recently been recognized by USA Futsal as the world prepares for the annual youth Futsal tournament later this month. CP Athletic Development is featured prominently on the USA Futsal website, proudly representing Bermuda. The organization has steadily grown in recognition, displaying traditional Bermuda hospitality and fair play at the annual World Futsal Championship tournament. The organization has provided over 50 members with the opportunity to experience the annual event over the past few years.
"The 2017 team has been preparing with a goal of being more competitive, facing extremely talented teams from across the globe. here"
For further information contact cpathleticdevelopment@gmail.com or 441 533 7383

Read More About