[Updated with video] The local culinary community is coming together in order to help the public determine the island's best fish sandwich in a competition launched by the Bermuda Tourism Authority [BTA] that will see 40 restaurants take part.
The competition will see each eatery serve its very best fish sandwiches as the public takes the time to sample the variety until August 14, with the ability to cast their vote at the BTA's partner website BermudaFoodie.com or by calling 525-FISH.
The eateries that receive the most votes from the public will advance to a second round, where a panel of judges will make the final decision on the winner of the title of Bermuda's Best Fish Sandwich.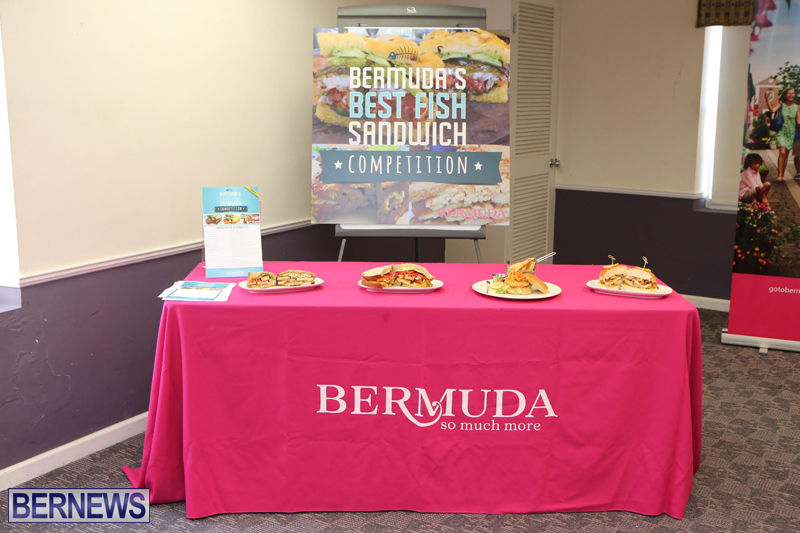 Pat Phillip-Fairn, BTA Chief Product and Experiences Development Officer, said, "When the travel consumer speaks, we listen with both ears. It's the hallmark of what we do at the BTA.
"Often we hear travellers say they want to eat where locals eat… they want to order what locals get. Our attentive listening to this simple mantra is the origin of the Best Bermuda Fish Sandwich Competition, which starts today [Aug 4] and ends August 14th."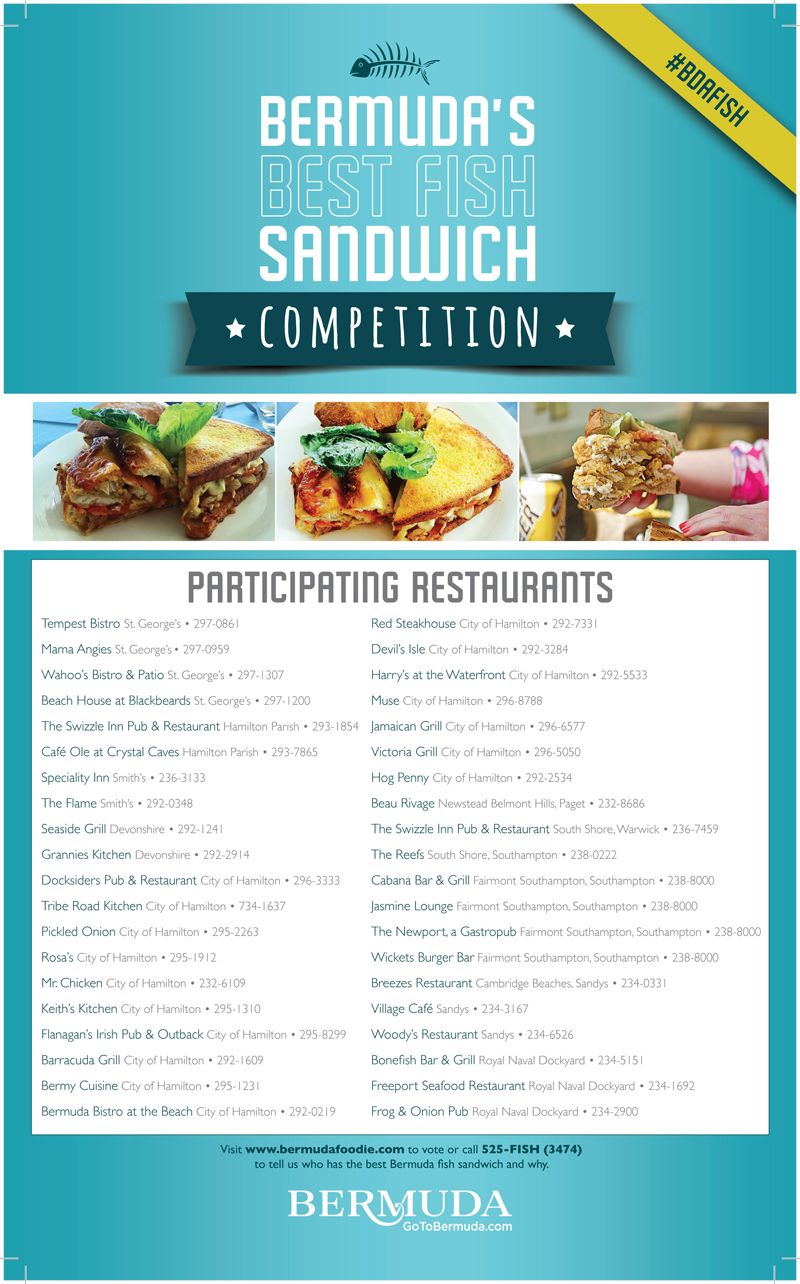 "We're asking everyone in our community to tell us who has the best Bermuda-made fish sandwich. Over the next two weeks, the local culinary community will serve their most imaginative, their absolute tastiest fish sandwiches to win the endorsement of local diners. Every Bermuda resident is qualified to participate in this search.
"We encourage the public to sample as many fish sandwiches as they can – don't only stop in to your favourite spot, but also consider trying someplace new."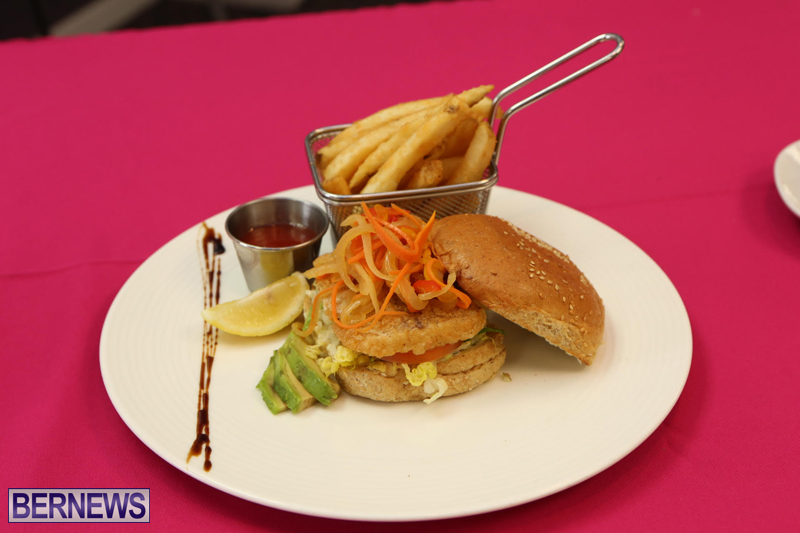 "A Bermuda traveller cares about a rich, authentic travel experience, and relies heavily on the advice of the people who live the Bermudian culture every day. This is especially true of our food culture.
"So once Bermuda has decided who makes the best fish sandwiches, we will pass that information onto visitors through our marketing. And based on this competition model – open, transparent and inclusive – travellers will have confidence they're getting a truly credible recommendation, not something commercially manufactured.
"This is just one aspect of a wider culinary tourism strategy designed to promote Bermuda's food and food culture to visitors who are hungry to experience it while they're here."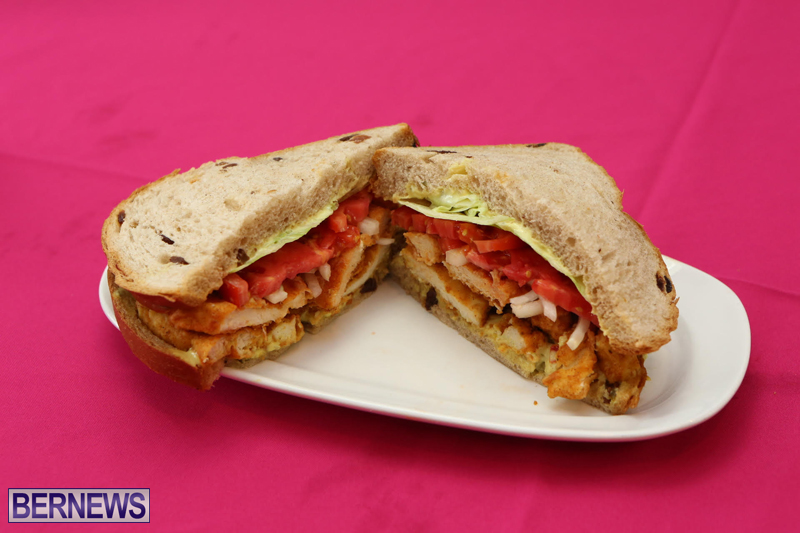 "Forty local restaurants and takeout counters have reached out to us to say they want to be part of the competition – from Mama Angie's and Grannies Kitchen to Cambridge Beaches and Fairmont Southampton. This is a fantastic response! We're very pleased that this diverse group will receive added exposure via this contest.
"It's more than Restaurant Weeks earlier this year and as far as we can tell, it's the most restaurants to participate in any tourism industry promotion.
"The reason is simple: these promotions are designed to stimulate economic activity and improve the bottom lines of the participating restaurants. And as you know, improving economic activity in the tourism industry is a chief objective of the BTA."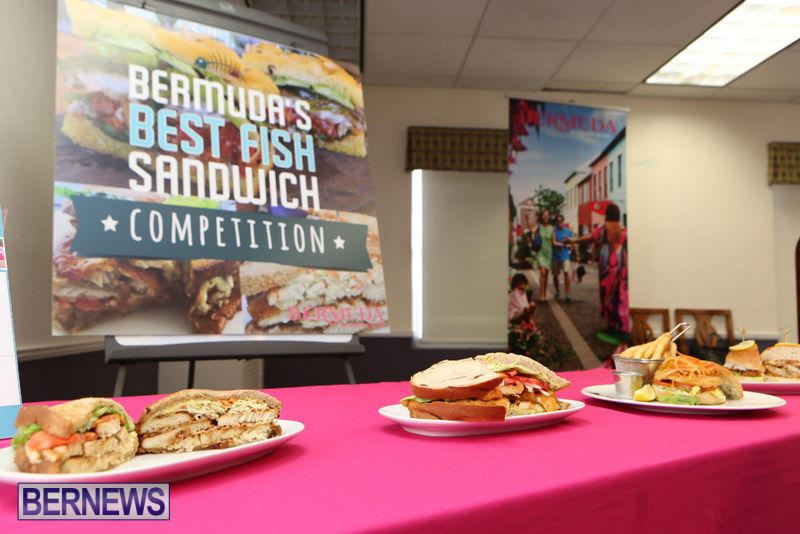 "Eateries with the highest volume of endorsements from locals will advance to a second round where a panel of judges will crown Bermuda's Best Fish Sandwich. Judges will be asked to base their decisions on the following equally-weighted criteria: taste, presentation, value and local flair.
"Allow me a further word about local flair. If Restaurant Weeks 2015 taught us anything, it's that having Bermuda-inspired cuisine on local menus is a winner from a business perspective. That simple addition to Restaurant Weeks brought out amazing creativity from local chefs and undeniably improved the bottom lines of local restaurants – anywhere from 20% to 90% in revenue increases according to the restaurants we polled."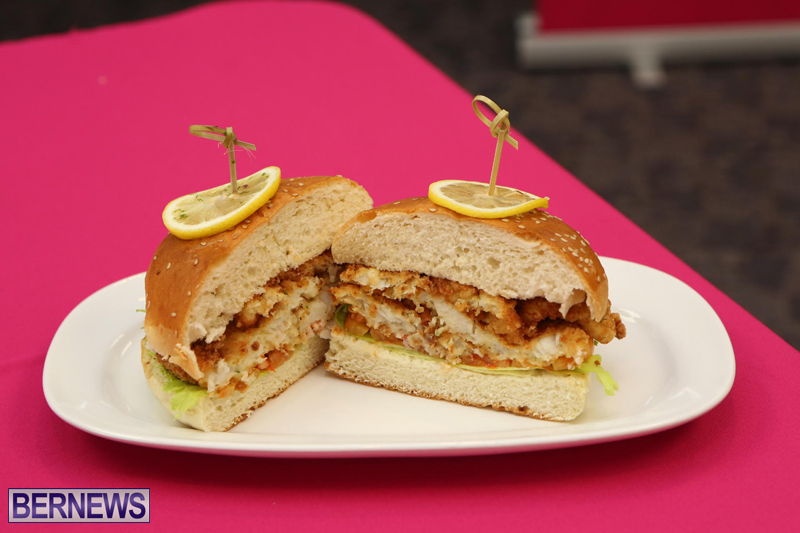 "So to inspire that creativity and hopefully repeat that level of success we are challenging chefs to think through Bermuda-inspiration for their fish. Whatever they choose to do, they should know local flair will be one-quarter of the final judging process.
"There may be others worthy of a vote in this competition. So even if you have a fish sandwich over the next two weeks from some place not on this list – it's perfectly fine to vote for them too. There are no restrictions on which establishments can be considered and there's no instructions for voters on what criteria to weigh."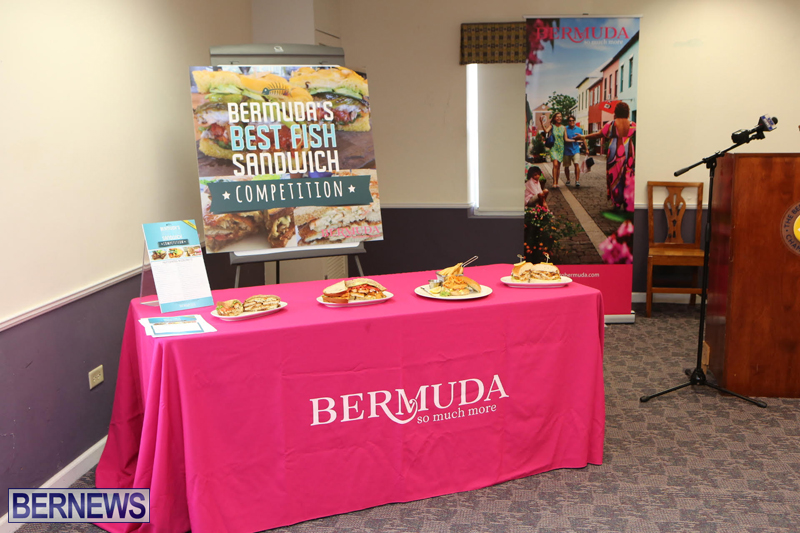 "It's all up to you. After you've done your sampling, please vote online via our partner website BermudaFoodie.com or by calling us and telling us your vote over the phone on 525.FISH. It's also a good idea to tell the world about your experience on social media using #BDAFISH, and we welcome digital engagement from the local community as well – let's hear what you think.
"The search for Bermuda's best fish sandwich is now underway."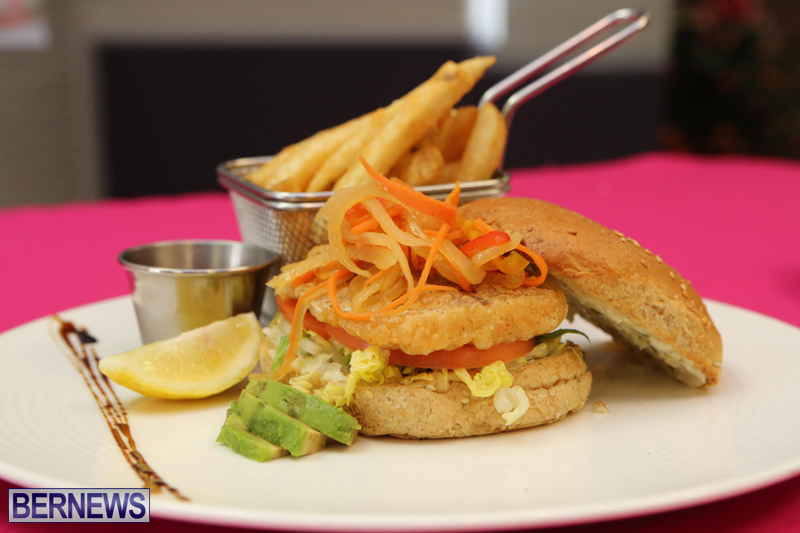 Chris Garland, Chamber of Commerce Restaurant Division Chairman, said, "On behalf of the Chamber of Commerce restaurant division we would like to congratulate the Tourism Authority on the launch of this new and creative competition to find Bermuda's Best Fish Sandwich. As I understand it, it was a local restaurateur who planted this idea as a seed and I think everyone is pleased to see the way the BTA has made it blossom.
"Forty participating restaurants is an indication of the widespread confidence restaurateurs are placing in the BTA. Especially in the cases of those restaurants which are deliberately adding fish sandwiches to their menus so that they don't miss out on the excitement of this promotion.
"Fellow business owners get involved in programmes like this only if they believe there is a chance to grow their operation with new customers and greater brand awareness and I imagine that is how restaurateurs will determine whether or not Bermuda's Best Fish Sandwich competition is a success."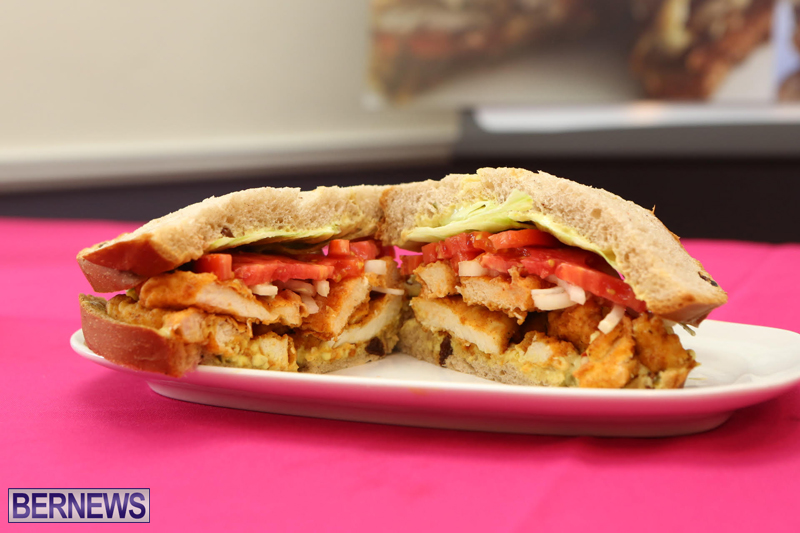 "This year the BTA has certainly shown an ability to stimulate spending in local restaurants. During Restaurants Weeks, for example, every participating restaurant I checked with, including my own, saw revenue increases as a result of being a part of that promotion.
"We hope for similar results this time around as we pull out all the stops to impress our loyal clientele of local diners."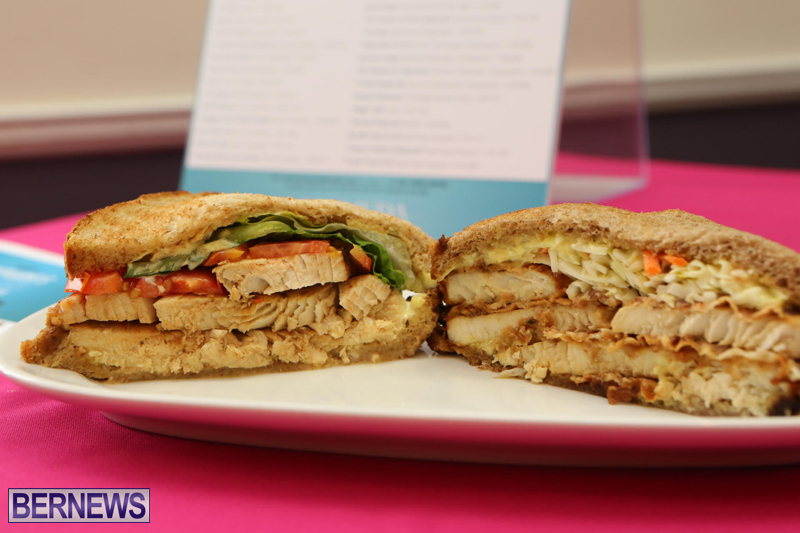 "I'm sure everyone has noticed that among the 40 establishments, the list is very diverse. Although we don't represent all of these local restaurants and take out counters at the Restaurant Division, we are very encouraged to see such wide participation from across the island.
"It sends a signal that we have a vibrant culinary sector in Bermuda and food culture is a very important part of who we are as Bermudians."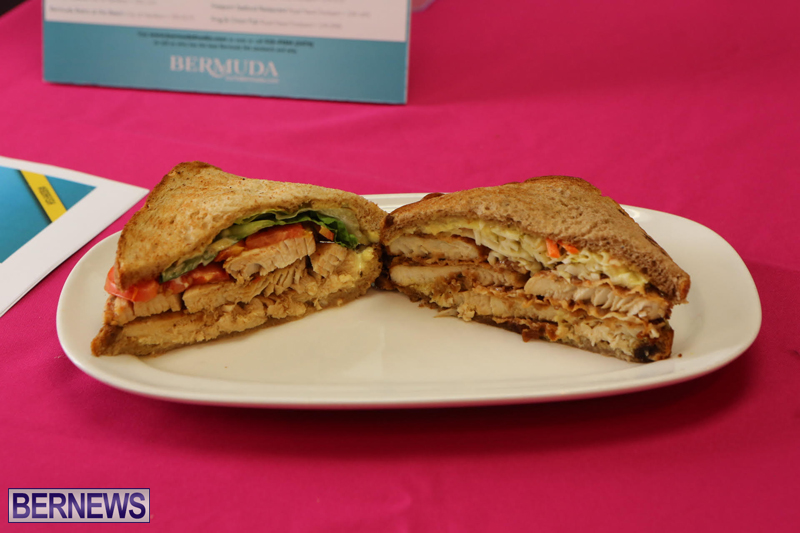 "Now each of us in the restaurant community must use social and traditional media to get the word out to customers about what we're offering over the next two weeks that makes us better than the rest.
"Don't miss this great opportunity to win new customers. To all the competitors I say good luck; may the best fish sandwich win."

Read More About
Category: All, Entertainment, News