A children's book by local author Rosheena Beek is gaining traction as a piece of educational literature, with a number of copies to make their way into Bermuda's schools.
Copies of the book 'Mommy Says!' will be donated to the island's public primary schools as well as pre-schools.
Ms. Beek said, "It is a distinct honor, in light of a firm contribution by the Department of Education to Moja Co. Productions, publishing house of the vest selling children's book 'Mommy Says!,' to have been given the opportunity to donate seven, "Mommy Says!" books, per the eighteen Public Primary Schools and 2 Mommy Says! Books, per the ten Public Pre-schools of Bermuda, as part of the Dept. of Educations Literacy Initiative.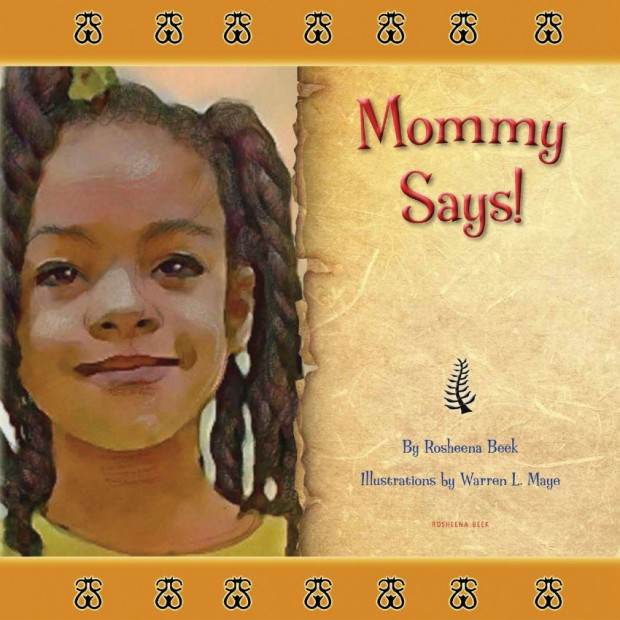 "Currently, Mommy Says! is being considered by the Children's Defense Fund, out of Washington D.C., to become a part of their "Freedom School Program", curriculum listing 2016."
"It's also being considered for the Atlanta-Fulton Library to become a listing of their 34 branches throughout Atlanta Georgia in 2016. It has become a current listing into the Auburn Avenue Research Library, Atlanta Georgia, a library dedicated to the Research of African Studies.
"A lesson plan based upon my book has been created by Janiece Montoya, Mental Health Counselor of Third Way Center in Denver, Colorado. The lesson plan is created for all teachers, counselors and parents of the world, as an aid to help all children in the P1 – P5 classes learn more about themselves and their feelings.
"This lesson plan will be introduced to the world in 2016 also."
"I couldn't be more happy than I am today, to be able to give such a donation to the Department of Education being that I was taught by this school system. Also, as an author, it is a great example for all of the children coming through this system, to show them that with hard work and dedication, anything that they put their mind to is possible."
'Mommy Says!' is currently on sale at The Bookmart, Bermuda Bookstore, Caesars Pharmacy, Robertson's Drug Store, Amazon.com, BarnesandNoble.com, Uptown Sisters Bookstore and Grandma's Place in Harlem, New York City, Nubian Bookstore in Atlanta, Georgia, A Different Booklist, and Knowledge Bookstore of Toronto, Canada.

Read More About
Category: All, Entertainment, News