In our latest podcast, Bernews talks to the reigning Miss Bermuda Alyssa Rose, who has just returned from taking part in the Miss World contest in China. She talks about what it is like behind the scenes at Miss World and how the experience has changed the way she sees the world and her future.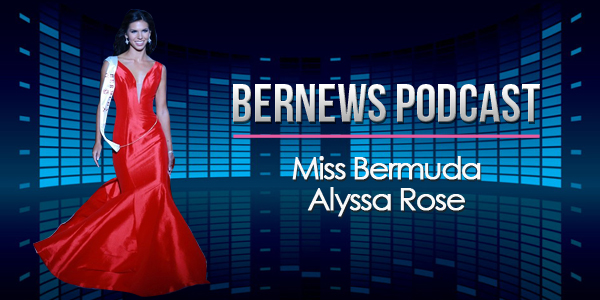 Ms Rose has just got back from China where she spent close to five weeks with 114 other ladies from around the world, who were all competing in the Miss World competition.
She placed in the top 26 in the Miss World Sports and also placed in the top 13 in the Talent Showcase, performing a modern tap dance piece which was choreographed by Emily Polasik and Barbara Frith from the Jacksons School of Performing Arts.
Slideshow showing some of Ms Rose's time in China
.
Ms Rose admits there were times during the Miss World contest where she asked herself 'can I keep going?' Despite what you see on TV, it was a tough few weeks for the reigning Miss Bermuda.
"I have learnt so much from it. It was an amazing experience. I see the world in a completely different way now, seeing the different issues that people struggle with. Everything you think was a problem before, immediately disappears," she said.
Miss Bermuda with Nelson Mandela's grandson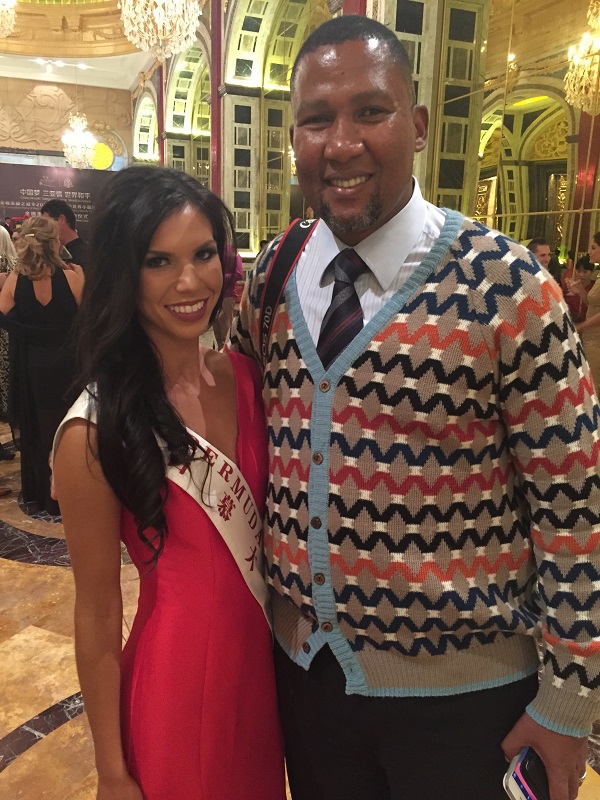 She said the contest, and the visit to China, took her right out of her comfort zone and added: "Every young person needs to experience that."
"I did ask 'can I keep going?' I gave everything I had every single day. I had to remind myself every day why I was there."
It may look glamorous on TV, but Ms Rose said it was anything but – only getting four or five hours of sleep a night, constant security and contestants even having to do their own hair.
16-minute podcast with Miss Bermuda Alyssa Rose:
But she said everyone shared. "Everyone was very generous with their skills," she said. "Everyone was very giving and open about their tips."
As to the criticisms that have been directed towards the Miss World contest, Alyssa said the ethos behind the competition had changed.
"It is beauty with a purpose," she said. "It stands for a lot more than it looks."

Bernews' podcasts aim to provide an in-depth look at current affairs, and the text extracts above represent only a small portion of the full interview.
You can also download the episode in MP3 format here, view past podcasts here, and subscribe via iTunes or to our app to download all our podcasts directly to your phone or tablet.

Read More About
Category: All, Entertainment, News, Podcasts, Style & Beauty