Miss Bermuda Alyssa Rose returned to the island after competing in the Miss World Pageant in China, where she made a strong showing, placing in the top 13 in the talent portion and in the top 26 in the sports segment.
In a post on social media after the Pageant, Miss Rose said: "I want to express my gratitude to every single one of you that followed my journey and shared this experience with me. Experiences such as these truly show you how much people care and how supportive Bermudians and people around the world can be.
Miss Bermuda showcasing her evening gown, photo courtesy of Miss World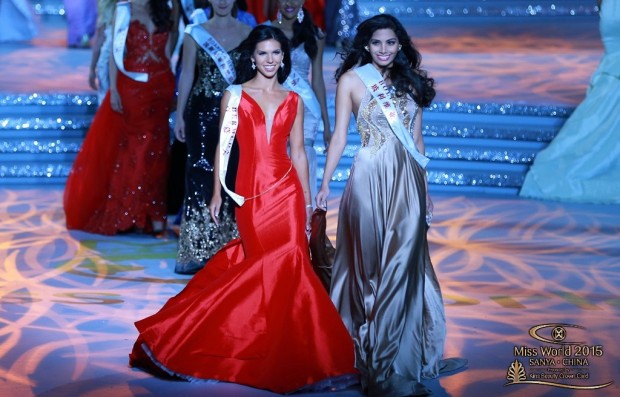 "I admit, there were days when I felt defeated, and there were days when I felt like I was on top of the world. Reading and seeing all the posts, messages and kind words of encouragement reminded me that I was there because I am capable and because you all believed in me.
"Before I arrived in China I was clueless as to what the next month would be like. It was an absolute roller coaster but it was well worth the ride! I am thrilled to have made Top 13 in Talent and Top 26 in Sports, which are two huge achievements for Bermuda, hopefully earning our Island recognition in the competition for the future.
Miss Bermuda in the Talent Portion, where she placed in the top 13, photo courtesy of Miss World: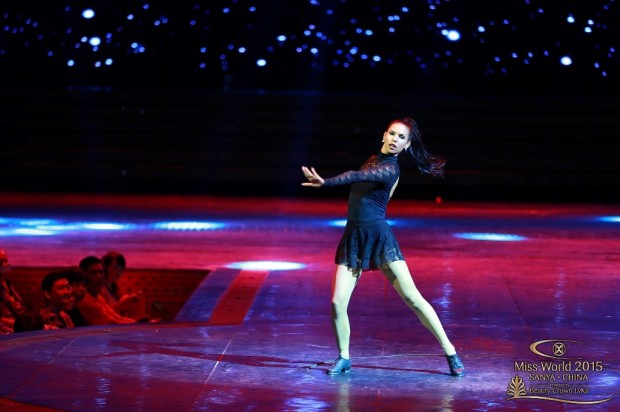 "I have so many stories, so many new friends, tried new food, stepped into another culture and that is exactly what the Miss World pageant is about.
"I am proud to say that I am apart of an organisation that has raised billions of pounds for underprivileged children around the world and will forever be a Miss World Girl. I could go on and on as most of you know but I will save it for when I see you in person!
Miss Bermuda being introduced during the Miss World Finals in China
"This opportunity couldn't have been possible without the Miss Bermuda Pageant Organisation and all that Milika has done to help me prepare, my sponsors who made sure I had all that I needed to be able to compete, and to my friends and family for their support, their love and all their efforts in making this an enjoyable experience.
"So, thank you everyone, although I don't think I'll ever be able to thank you enough," concluded Miss Rose.

Read More About
Category: All, Entertainment, News, Style & Beauty