Bermuda is featured in the March edition of Tatler, a luxury lifestyle magazine in the United Kingdom, with writer Emma Kennedy writing about the "pink sands and friendly parrotfish of the oldest British Overseas Territory."
Tatler reaches about 200,000 readers online and in print who have an average household income of £131,000 [about $189,500] per year.
In addition, this spring Moët & Chandon is scheduled to run a photo shoot in Tatler which was shot on location in Bermuda. The shoot was originally planned for Miami, but following Moët's visit to Bermuda during the America's Cup Louis Vuitton World Series and discussions with the Bermuda Tourism Authority's sales and marketing team, the brand decided to host the shoot in Bermuda instead.
Screenshots showing Tatler's feature on Bermuda are below: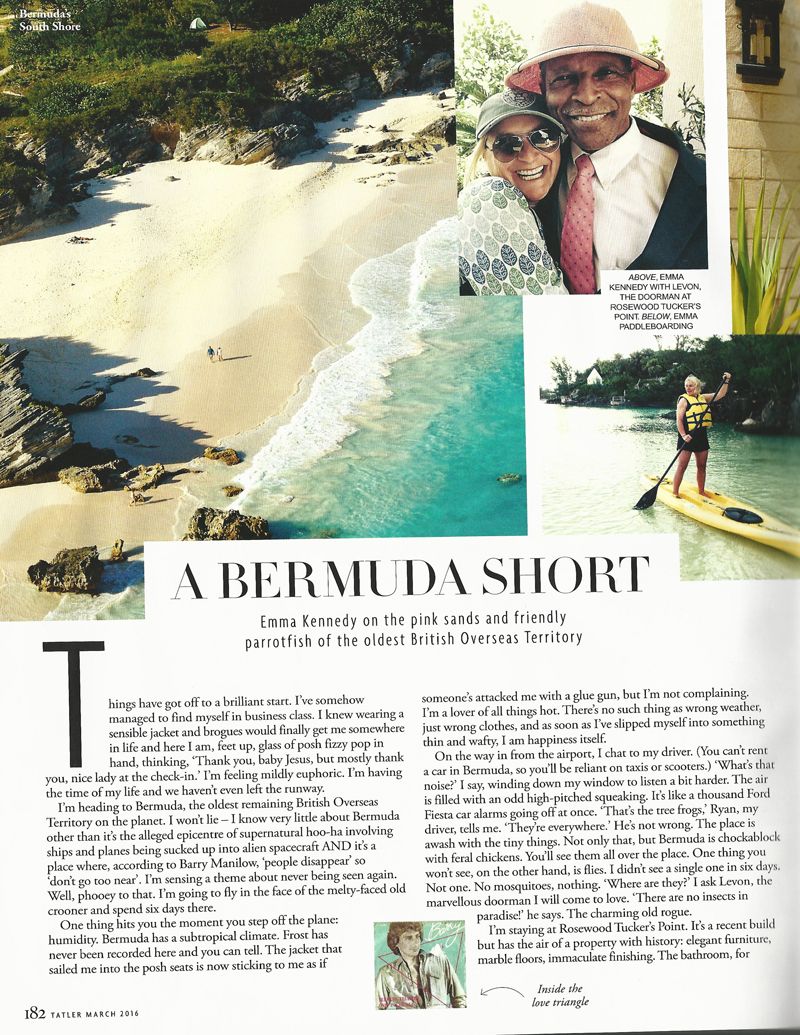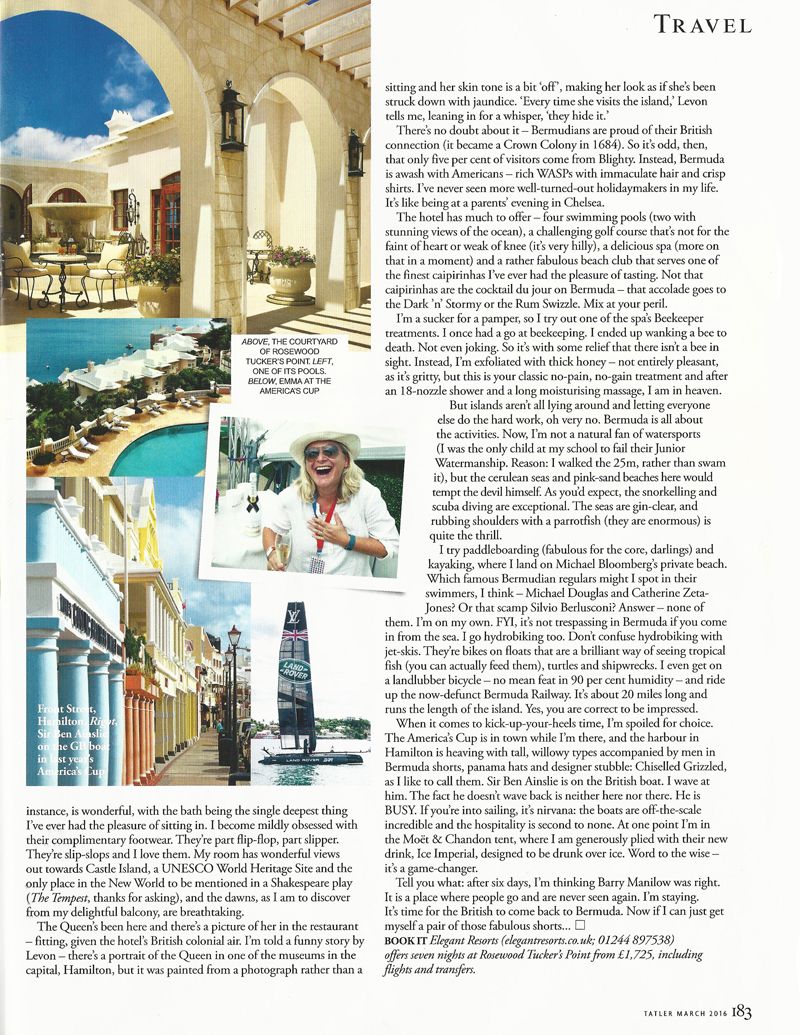 Read More About