The first Harbour Nights of the year is set to take place on Front Street this evening [May 4] from 7.00pm through 10.00pm, with more than 50 local vendors to be on hand for the event.
Kendaree Burgess, Executive Director of Bermuda Chamber of Commerce said, "We invite all of Bermuda to join us today for the official Harbour Nights kick off.
"Opening night will feature more than 50 local artisans and crafters, a cultural food bazaar, and of course, live, local entertainment.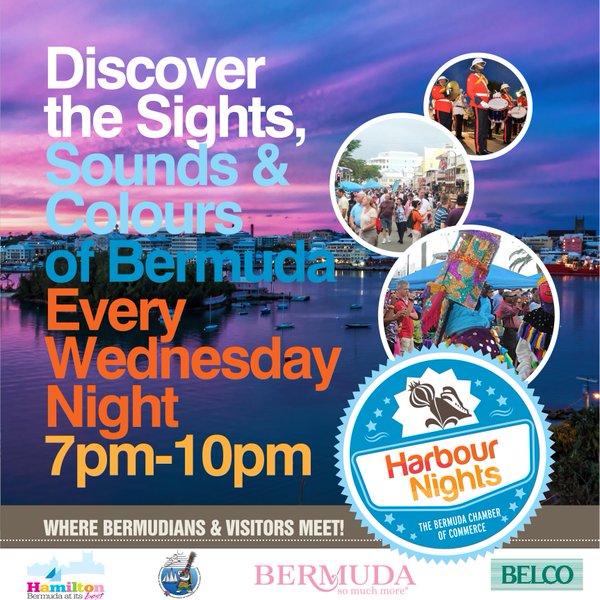 "The entertainment line-up for this evening includes performances by Jump2Bfit, Anointed Steps Dance Ministry, 3 Kings, and the Gombey troupe 'Gombey Evolution'.
"This season, we are looking to highlight unique Bermudian experiences or pastimes such as  Janice Warner who is well known for her knowledge of Bermuda Gombeys and a founding member of the Warner Gombey Troupe.
"Bermuda Kite Workshop will be on site  for making kites and displays, and Bermuda Hibiscus Trail, which will allow persons to take a self-guided tour of the popular flower throughout the island.
"We look forward to a great evening. We encourage everyone to share their Harbour Nights experience on social media with #harbournights and #harbournightsbda."

Read More About
Category: All, Business, Entertainment