Following yesterday's [May 3] Memorandum of Understanding [MOU] signing between the Governments of Bermuda and the Azores, Premier Michael Dunkley and the Bermuda delegation engaged in a full slate of activities to see the cultural and natural landmarks of the Island and to learn about the Azores' business and technology sectors.
"Yesterday included a tour of the Pico Vermelho Geothermal Power Station; a stop at the Gorreana Tea facilities; a visit to NONAGON – São Miguel Science and Technology Park, and tours of the Image of Senhor Santo Cristo dos Milagres – Lord Holy Christ of Miracles – and a dairy farm holding, respectively," a spokesperson said.
"The public will be aware that the Premier is accompanied to the Azores by the Hon. Trevor G. Moniz, Attorney-General and Minister of Legal Affairs, Dr. Derrick Binns, Secretary to the Cabinet and Kimberley Durrant, the Bermuda Government's London Office Representative.
"One of the key highlights for the group was a presentation by the Directors of the Geothermal Power Station. The Bermuda delegation was impressed to learn about the Azores' efforts to utilize its natural resources for renewal energy.
"The power station's Directors shared that the Azores will achieve its 60% renewable energy mark by utilizing the hot water reservoir under one of its many active volcanoes.
"Meanwhile the delegation met with the the Board of Directors for the Azores Business Development Society when they stopped in at the Sao Miguel Science and Technology Park.
"The Premier and Bermuda guests were advised that the technology park is focused on developing a centre for innovation and skills for emerging entrepreneurs.
"The value of such a park allows a centre dedicated to developing innovation by providing facilities for young businesses. Most importantly, the Bermuda group were advised that the centre is a venue to encourage networking amongst start-up companies.
"Rounding out yesterday's activities was a visit to the Image of Senhor Santo Cristo dos Milagres. It should be noted that the Bermuda delegation was afforded the special privilege of witnessing the Lord Holy Christ of Miracles statue, which is only shown in public once a year.
"Last evening, the Premier and Bermuda delegation attended an official dinner which was hosted by President of the Azores, the Hon. Vasco Cordeiro, and today, the group continues their visits and meetings in the Azores."
Photos courtesy of José António Rodrigues: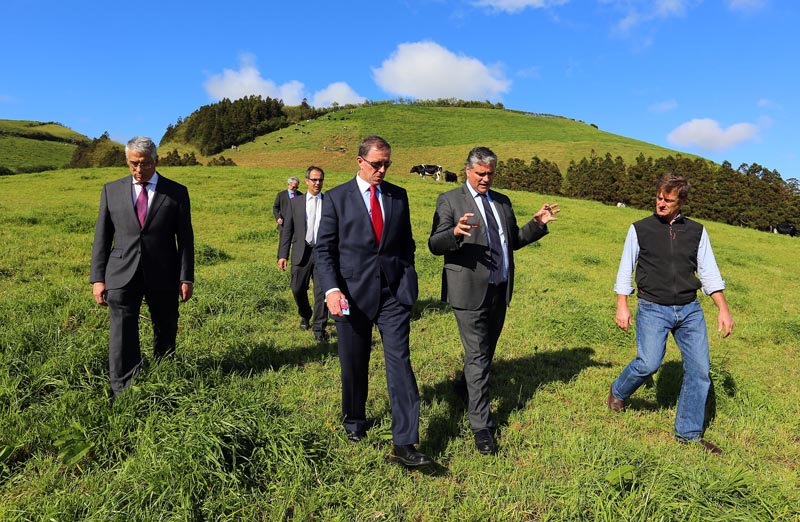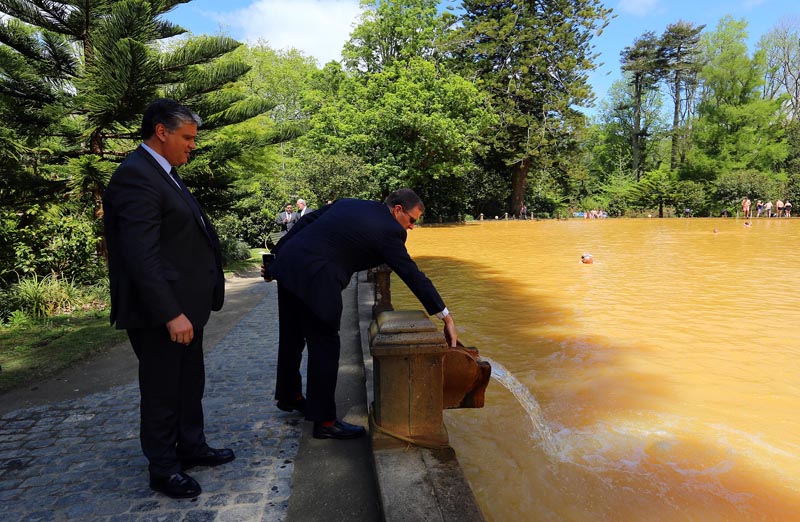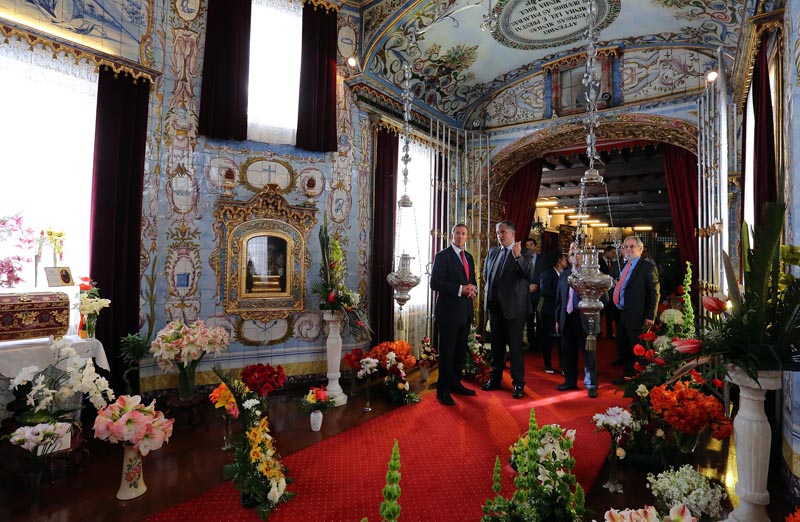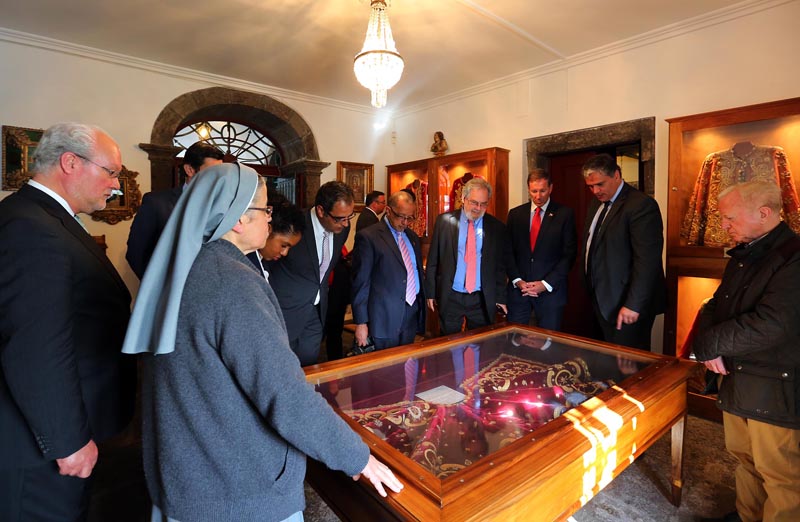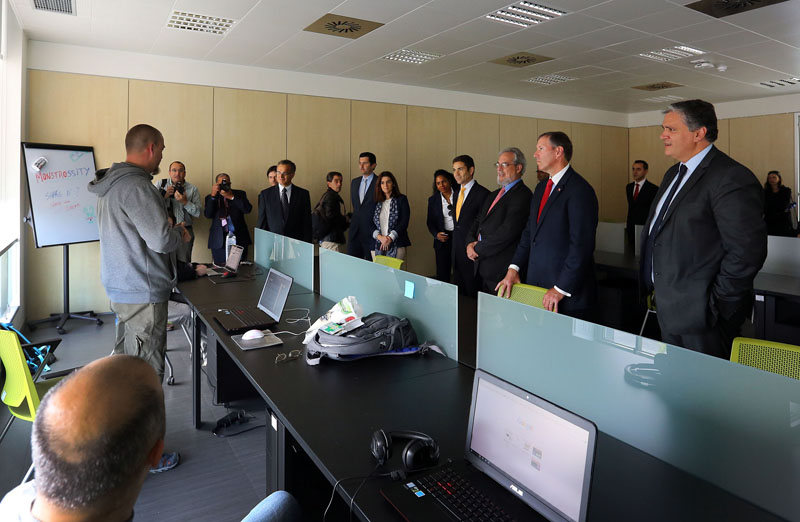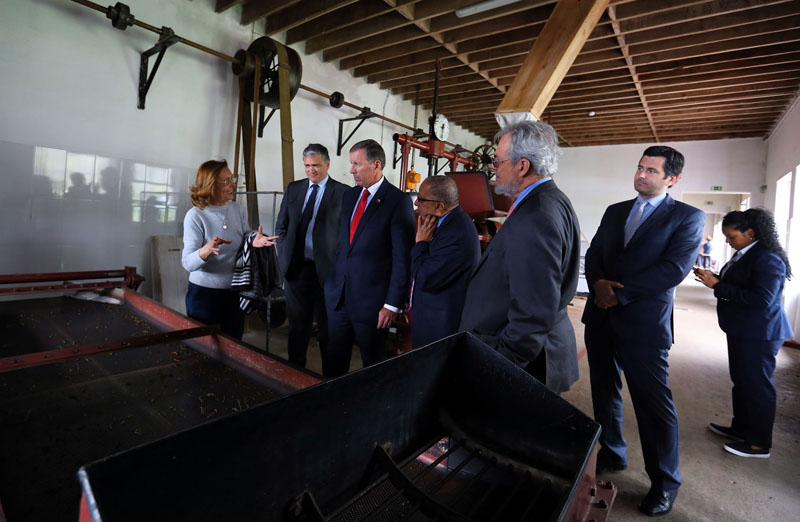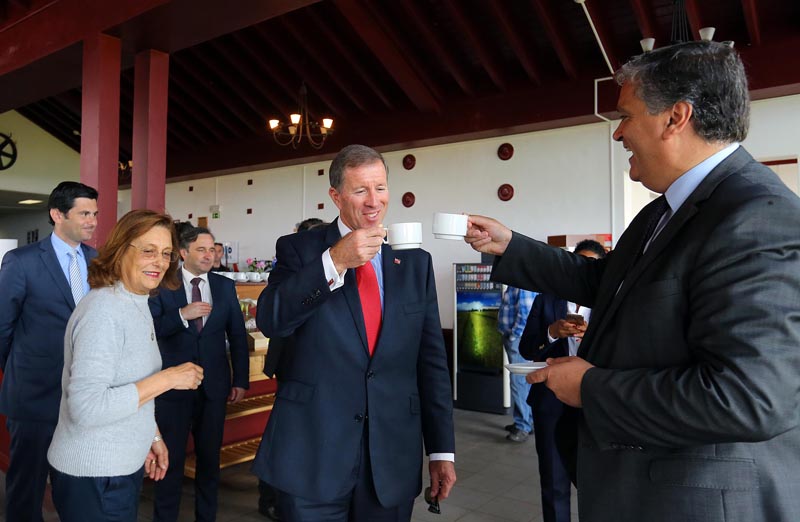 Read More About