A bus stop at the bottom of King Street near Front Street will be moved to Reid Street, between King and Court Streets, effective Monday June 20th, the City of Hamilton said today.
"The City of Hamilton announced in March this year a permanent change of direction to King Street traffic flow, making King Street one-way from Front Street up to Reid Street," a spokesperson said.
"This therefore makes the King Street bus stop redundant and the new stop will be just outside of ChopFusion Restaurant.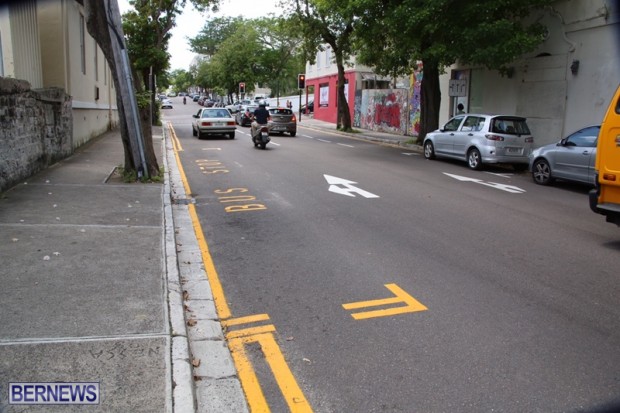 "The City of Hamilton and Department of Public Transportation have worked together to determine the best placement for the new bus stop, with the view to providing good service to bus users while balancing the needs of area businesses and residents.
"The change to King Street is effective in August and signage will be posted in advance. The bus stop is being moved this month to ensure passengers and motorists have sufficient time to become accustomed to the change.
"The change means that motorists will no longer be able to turn left from Reid Street extension down King Street. Traffic travelling south on King Street coming from Church Street will be forced to turn left or right, as the option to continue on King Street will be removed.
The primary reason for this change is safety, the City said.
City Engineer, Patrick Cooper said; "There is no clear line of visibility onto Front Street at the corner of King Street for east-bound traffic and turning right into Front Street is also hazardous.
"This change will result in motorists using Court Street to access Front Street, with the added safety of traffic lights.
"The additional benefit to the changes is that it will ease congestion at the junction of Reid and King Streets as all traffic in the two left hand lanes will flow in one direction to the east.
"The bus stop move also addresses safety concerns, as this location is safer than the current location which is on a pedestrian crossing."
Read More About