Hamilton Princess & Beach Club has announced the appointment of Herb Wilson as Executive Chef of Marcus'.
A New York native, Chef Wilson has more than 25 years of culinary management experience around the world, with "expertise in virtually every cuisine, including French, New American and Caribbean."
A spokesperson said, "For the past two years, Chef Wilson was the Executive Chef at Red Ginger, a Southeast Asian restaurant in South Beach, Florida. Previously, he was the Executive Chef at a number of well-known restaurants, including Sushi Samba in the Palazzo Hotel in Las Vegas and Soho Grand & Tribeca Grand Hotels in New York, where under his guidance, three restaurants earned two stars from three different New York Times reviewers.
"Tapping into his Jamaican heritage, he opened Bambou, an upscale Caribbean restaurant in New York that received national attention."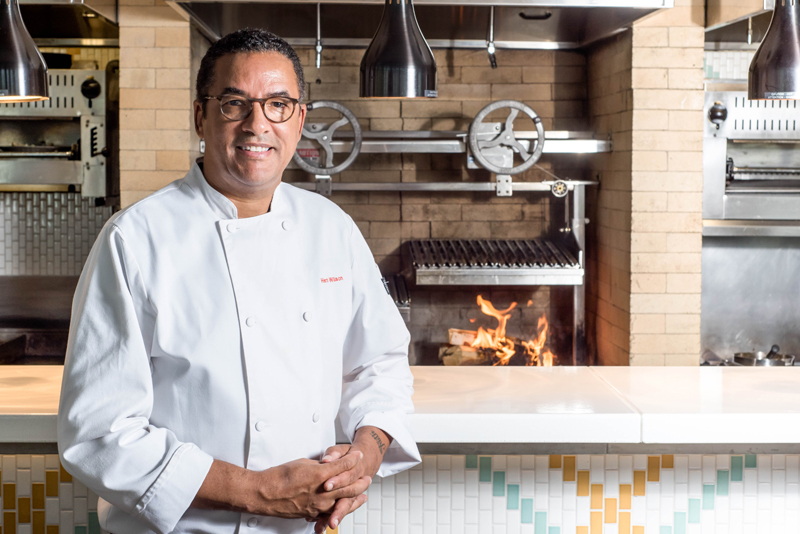 "Chef Wilson is a well-regarded chef that has worked at some of the top restaurants in New York City and around the world, and we are excited to have him join Marcus Samuelsson and our fabulous team at Marcus'," said Allan Federer, General Manager, Hamilton Princess & Beach Club.
"The menu at Marcus' is international and creative. Chef Wilson's experience is perfectly aligned with the fun vibe and cuisine at the restaurant."
"Chef Wilson first learned about the hotel and restaurant industry while studying at New York City Technical College. Early in his career, he worked with the late Patrick Clark, the Executive Chef of The Tavern on the Green and Chef Larry Forgione of An American Place.
"He spent the early years of his career working outside of the United States, including at some of the most prestigious three-star Michelin kitchens in France, such as Gerard Pangaud and Le Freres Troisgros.
"For reservations at Marcus', call 298-2028 or email ham.diningreservations@fairmont.com. Reservations for lunch and dinner are recommended. Reservations are not required for the bar."

Read More About