Seven employees at the Public Transportation Board have earned certification in automotive air conditioning and refrigerant handling in a new programme developed with Bermuda College.
Jared Ingham, David Richards, Albert Gordon, Howard Harvey, Shawn Hall, Chez Harvey, and Shaqir Richards participated in the 7-week pilot programme that also provided them with licenses to purchase and handle refrigerants in accordance with the Bermuda Department of Environmental Protection—US-EPA section 608.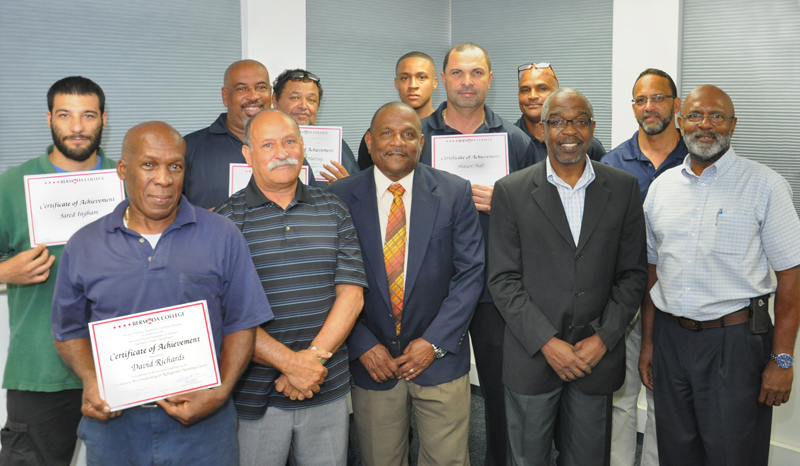 The newly certified technicians trained on their own time to attend 3-hour classes at the College, twice a week.
Stephen Outerbridge, Acting Director at the Department of Public Transportation stated he was pleased with the success of the pilot, noting that it originated with the challenge faced when a number of public buses were out of service because of air conditioning problems, and limited staff to repair them.
He recalled a similar programme conducted by Bermuda College with Works & Engineering, and asked Mark Fields, consultant to the Department to investigate.
At the ceremony at PTB headquarters on Wednesday, Mr. Fields told the newly certified technicians that their success boded well for the programme going forward on a full-time basis, with another cohort planned for the Fall.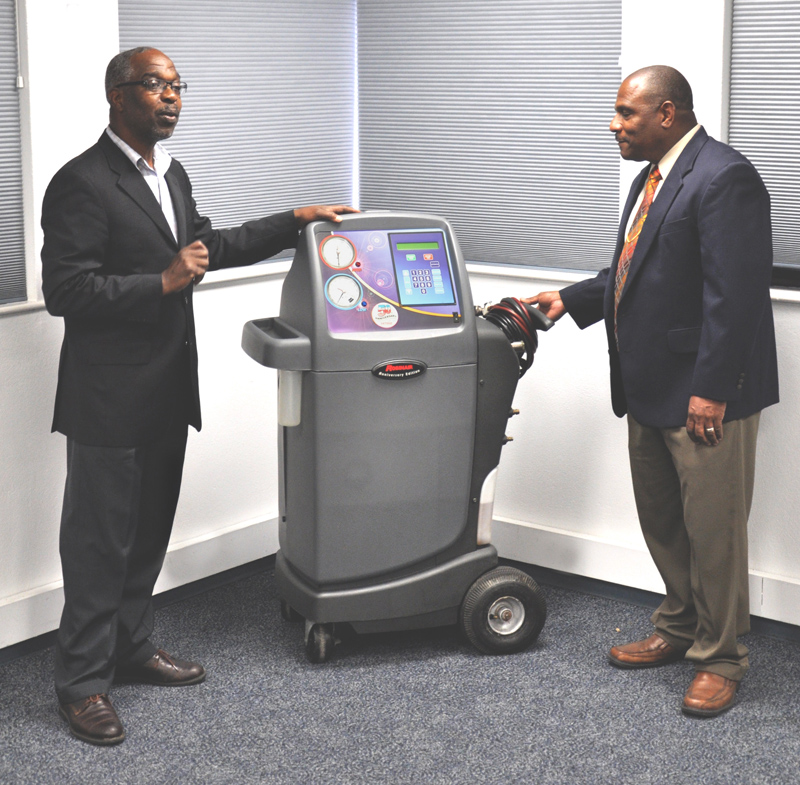 The technicians will be rotated on work assignments to maintain their new skill set, and may also gain the opportunity to be sent overseas to receive specialised training at the manufacturer's centre.
The programme saw students working alongside supervisors, apprentices and lab technician, Maxwell Lawrence, who assisted Bermuda College HVAC Instructor, Cannoth Roberts on-site at PTB.
Dean of the Department, Dr. Trescot Wilson said the College was pleased to partner with the DPT, and hoped similar cross-training could be developed for other areas, such as electrical wiring, as early as September.
He also thanked the Department for the donation of two pieces of equipment to the College: an automotive refrigerant recovery unit; and an automotive air-condition simulator.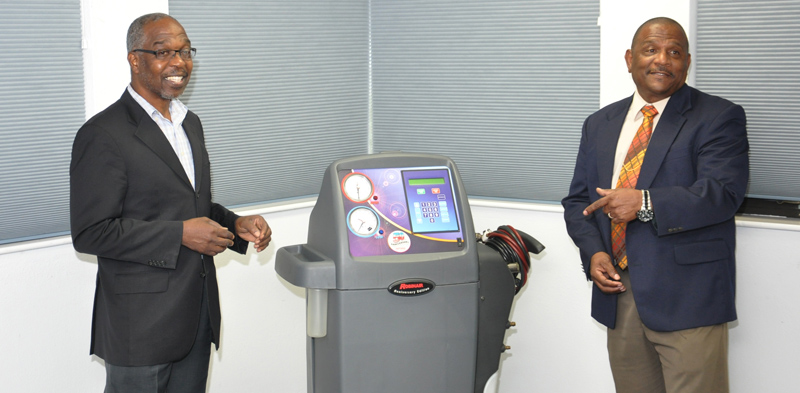 Read More About