Digicel Business & BTC are continuing their support of youth sports by becoming the official Telecomms partner for youth triathlete Erica Hawley and youth sailor Rockal Evans.
Erica, who has been competing in triathlons since she was 8 years old, first gained local and international recognition in 2014 when she represented Bermuda at the Youth Olympic Games in China. In her last race of 2015 she earned a starting place at the prestigious ITU Junior World Championships in Chicago.
Erica, who qualified for the World Championships at the Pan Americas Championships in Iowa over the weekend, commented, "I am delighted to link up with Digicel & BTC as I know Tyler Smith well and after speaking with him I knew I was making the right choice.
"Having local sponsors on board is such a huge help given the costs involved in participating and representing Bermuda abroad."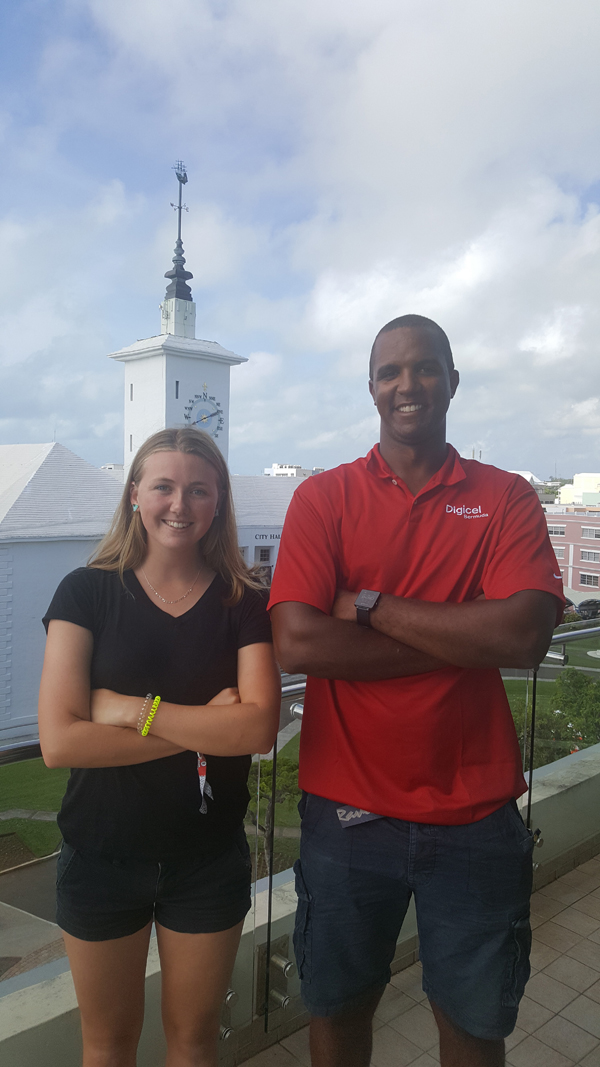 Rockal Evans, whose grandfather represented Bermuda in the Finn Class at the 1976 Olympics, is training in Bermuda as he builds towards the 2020 Olympics in the Finn class.
He will be competing in World Sailing [ISAF] events which include the Finn Gold Cup, Miami Olympic Class Regatta, Finn European Championships and Regional National Championships as part of his preparation to qualify for the 2020 Olympics.
"Digicel & BTC support an impressive array of talent and I had no hesitation in putting pen to paper. I now have a long road ahead and having sponsors who believe in you is a great morale booster and really helps with the funding that is required to achieve my goals," outlined Evans.
Both athletes will feature in the company's upcoming ad campaign entitled "Digicel Business powered by BTC". Other sporting ambassadors for Digicel Business & BTC include Olympian Ceci Wollmann and youth triathlete Tyler Smith.

Read More About