The final round of the World Amateur Team Championships in Mexico concluded with the Bermuda team scoring 5 over par on the Iberostar Playa Paraiso course.
The players all felt like they played better, but as noted all week, just a minor error on the drive can be very costly.
Jarryd Dillas got off to a good start and was 3 under par through nine holes, but gave the shots back and finished 1 over par.
Eric West, Jarryd Dillas & Mark Phillips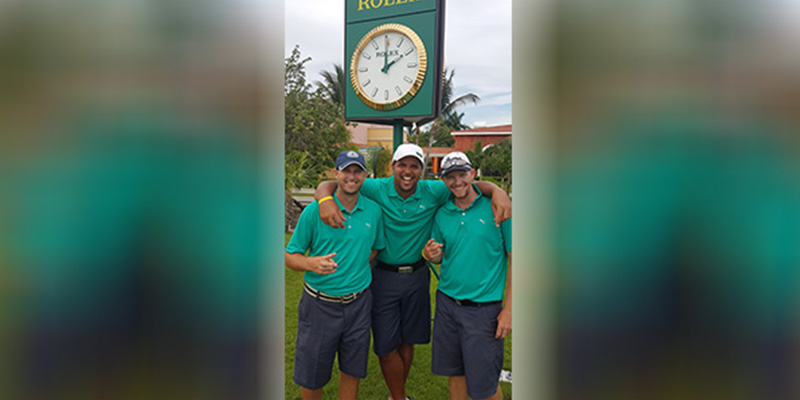 Dillas commented,  "As good as my first 9 was my back 9 was equally bad! Overall I'm proud of the way I played for the week and proud of the team for sticking with it under very difficult conditions.It was a tough week, but we'll come back stronger as a result in two years time'.
Mark Phillips recovered well after a tough 3rd round. He commented, "I struck the ball really well today but just couldn't get the putter going."
Eric West had the second best score at 4 over par. The former touring professional commented, "The scores being posted by the leaders are like you would expect at a professional event.
"Considering how hard these courses are, shows you how much quality there is in the young players coming up. These are world class venues and all parts of your game has to be sharp."
West played in the WATC in Puerto Rico in 2004 and noted how much the standard of golf has progressed in that time.

Read More About