BJ Ministries International is inviting the public to join them at the Empowerment Weekend Retreat titled "Removing The Mask" on October 7 and October 8 at Crawl Gospel Church in Hamilton Parish.
The opening session will be held on Friday at 7.00pm and a retreat session on Saturday at 8.30am. The event includes workshops, buffet lunch, panel discussion, and inspirational ministry.
The keynote speaker will be Dr. N. Cindy Trimm, along with special guests Dr. Gayle Rogers and Terylyn Terri Jones, who will be "sharing empowerment revelations on the masks we wear from time to time; we all hide behind masks covering up who we really are."
A spokesperson said, "Reveal the authentic you for no creature is hidden from his sight but all are naked and exposed of him to whom we must give an account, Hebrews 4:13 ESV.
"This prevents us from being our true and authentic self.
"Attending this retreat, you will find you will not need to be accepted or validated by others. You will leave Empowered, Refreshed and Renewed to be the unique person you truly are. You do not want to miss this opportunity. It will be a life changing experience – we look forward to seeing you there."
Registration until September 30 is $65.00; couples are $120.
For more information, visit the website, call 734-5397 or 238-7453, or email bjmibermuda@gmail.com.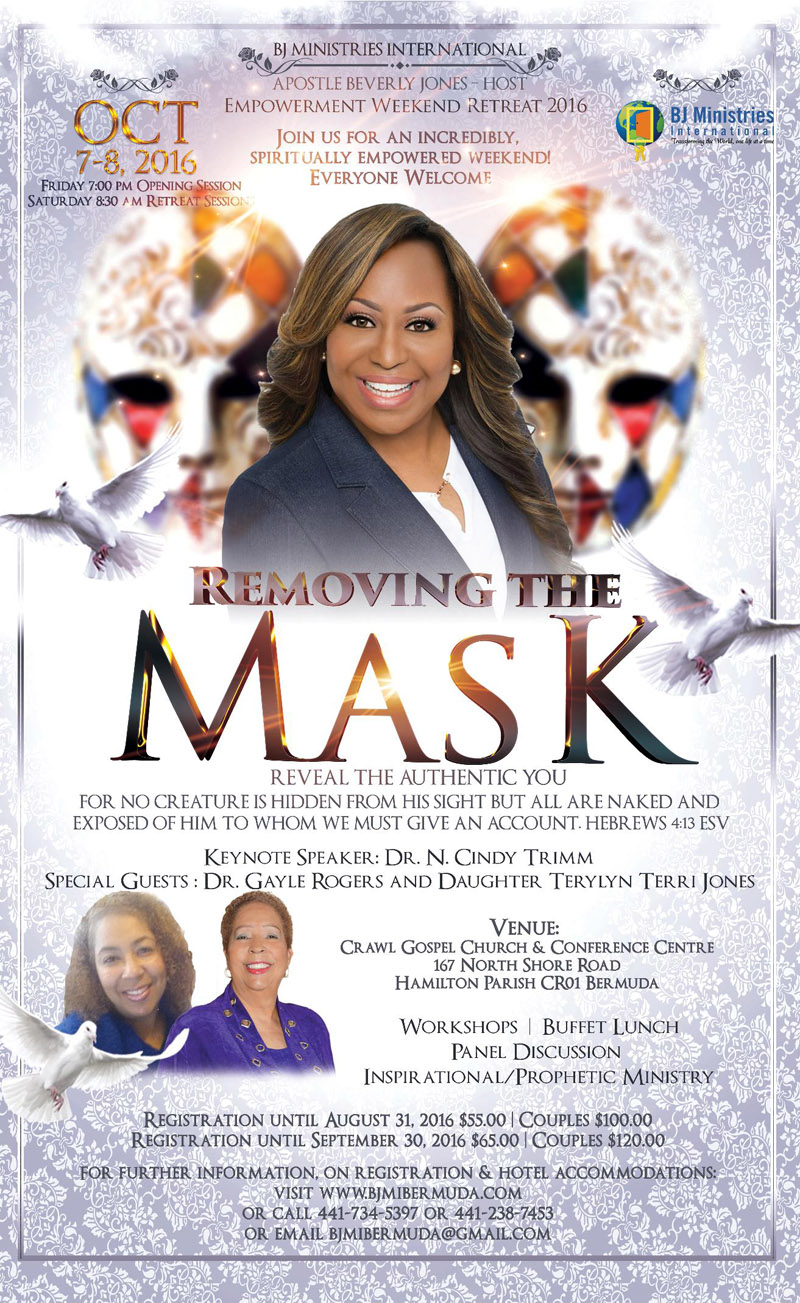 Read More About
Category: All