Bermudian track and field athletes made an outstanding showing in the 800m race at the NCAA Division II Indoor Track & Field Championships, with Shaquille Dill winning the event, while Dage Minors finished 4th.
The NCAA Division II Track & Field Championships took place this weekend in Alabama, attracting hundreds of the best college athletes who qualified for the prestigious event by reaching the set standards.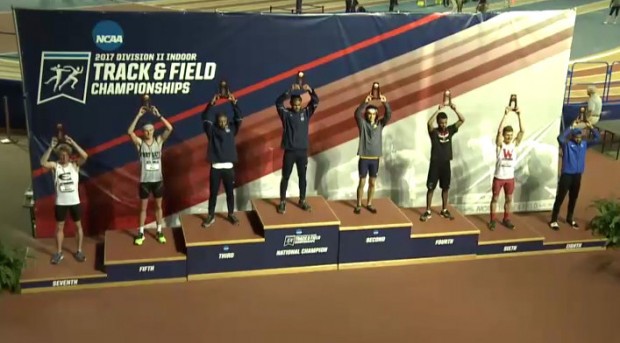 Dill won the event in a time 1:49.96, while Dage Minors recorded a time of 1:50.73 to place fourth.
Dill was in 2nd place after the first 200m, and remained in 2nd at the 400m mark when he was clocked at 55.21. At the same portion of the race, Minors was in 3rd with a time of 55.41.
At the 600m mark, Dill was still in second and the clock had reached 1:23.18, while Minors had moved to 5th with a time of 1:23.47.
Dill's final 200m was his fastest as he clocked 26.78 on his way to victory, while Minors recorded a final 200m time of 27.27 to place 4th.

Read More About