A total of six Royal Bermuda Regiment soldiers have completed a diving course run by a top US police diving school.
Now the six, who all previously had rescue diver certification, are operational support divers, trained in sub-sea bomb detection, evidence recovery and body recovery after completing the course requirements of the US-based National Academy of Police Diving.
They were also trained in search patterns, crime scene investigation and preservation, as well as the use of grid references for searches.
Regiment divers practice on a night dive off Morgan's Point.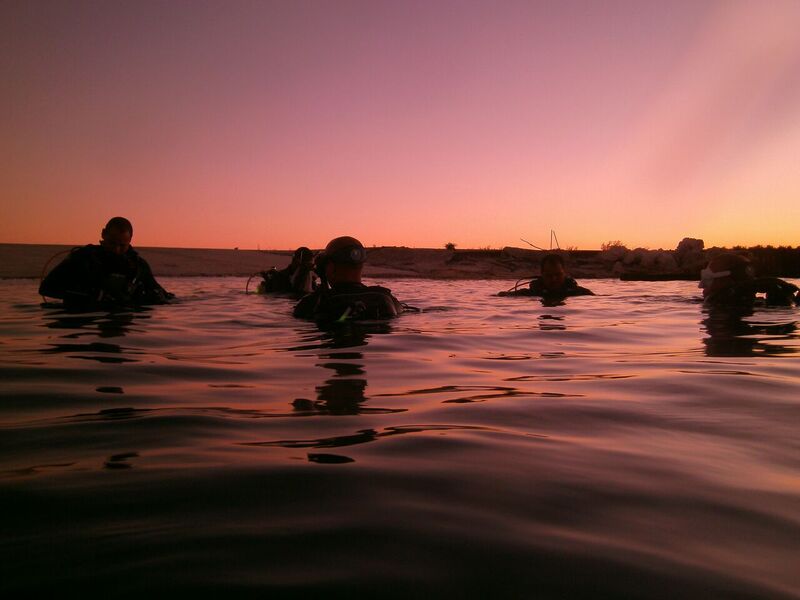 Second Lieutenant Alexander Gibbs, who ran the course with Sergeant Major James Self, said: "The goal is to provide support to other agencies, like law enforcement and marine services.
"If the police, Customs, Fire Service or Marine and Ports were to need back-up, we are trained to help. It's another level of assistance and another asset they can all call on if needed."
He added: "It's also another string to the Regiment's bow and I hope to see more opportunities for operational roles we can take on, as well as things for the America's Cup we can get involved in."
The graduating class from a US police diving course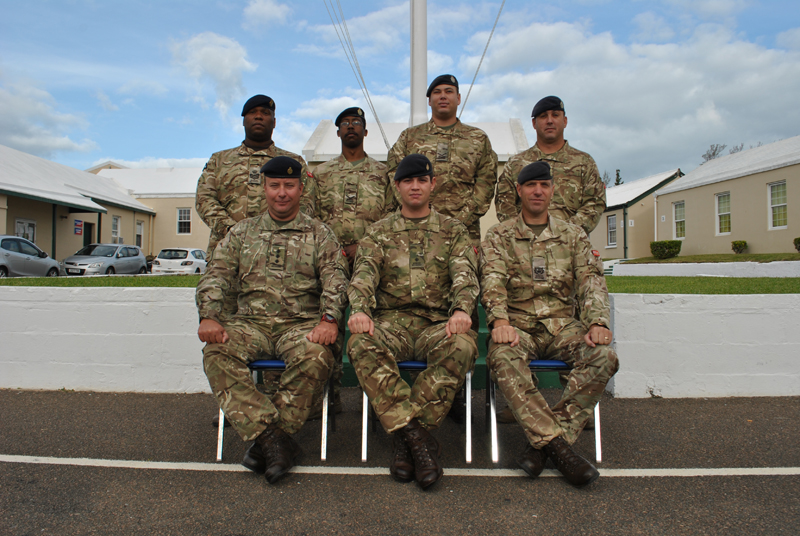 2nd Lt Gibbs, 25, a restaurant employee from Smith's said: "No one in Bermuda is more than a mile away from the water – this is a good opportunity for the Regiment to get out among the public on the water, apart from our normal roles in disaster relief.
"The modern Regiment is always evolving and aims to provide services relevant to the island's needs."
He added that those serving in the Junior Leaders who had already gained Professional Association of Diving Instructors [PADI] training could take advantage of the extra training if they join the RBR.
2nd Lt Gibbs said: "It gives them a different level they can aim for."

Read More About