Senior students from Berkeley and Saltus joined forces for an initiative to highlight the need to work towards the elimination of racial discrimination.
The Berkeley Institute and Saltus Grammar School held a joint session as part of Imagine Bermuda's involvement with the UNESCO's Day for the Elimination of Racial Discrimination, which is being officially held tomorrow [March 21.]
Berkeley Principal Dr Phyllis Curtis-Tweed and Saltus Deputy Head Jon Beard arranged for the two schools to team up.
The session was facilitated by Martha Kirkland and Glenn Fubler at the Berkeley campus and involved 20 students.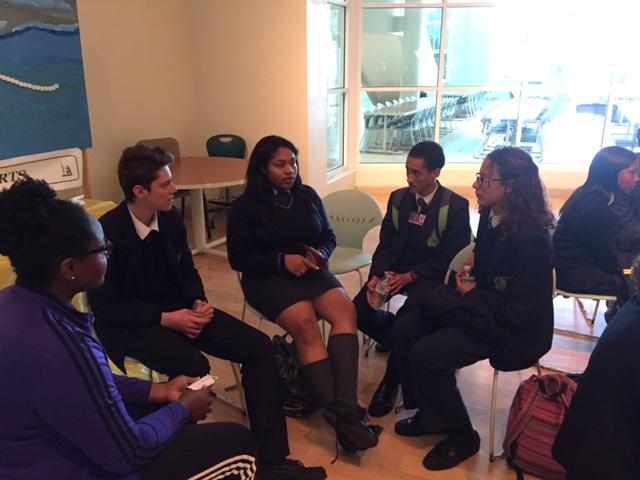 Mr Beard told the students how in the late 1800's the funds earmarked for Devonshire College, a project that failed to get off the ground, were distributed to assist the early growth of both Berkeley and Saltus.
"So that while these schools grew out of our segregated past, they had this link and both institutions have been instrumental in the overall development of Bermuda," said Mr Beard.
The students discussed some of the issues of today, using the frame offered by UNESCO's 'Teaching Respect for All'. They covered issues such as stereotyping, discrimination, racism and bullying.
Berkeley S1 student, Robert Thomas, 14, said: "The main message that I obtained from this session was that the key to solving discriminatory issues in Bermuda is to recognize that we have them by shining a light on these issues.
"Then we can rationalize a logical solution to minimize discrimination and unite Bermuda."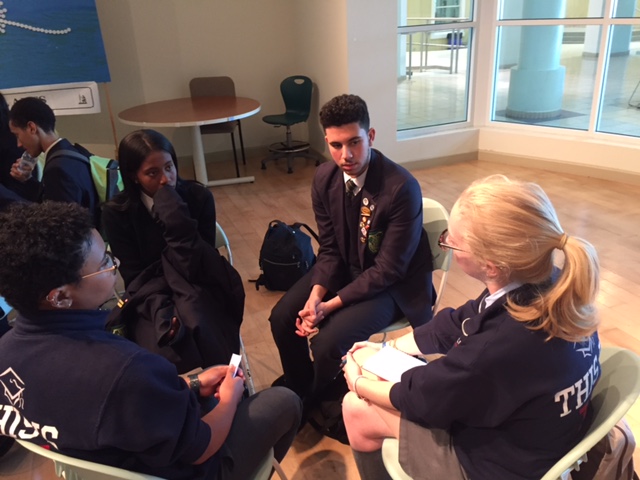 S3 student, 16 year-old, Quinn Outerbridge added: "My eyes were opened to so many more discrimination issues on this Island that were not confined to matters of race.
"I feel that because of bullying, whether it be physical, emotional or online, we as students, as Bermudians, are now afraid of being individuals.
"We no longer feel that it is our differences that make us special but our differences make us weird. I feel that fully defining issues of discrimination will better help us as a community to be kinder and more cohesive. We need to understand that Bermuda is having these issues and we need to start looking for solutions."
S3 student, 16 year-old Kaila Harvey, said, "We live in a time when the same level of education should be available for everyone. What is essentially happening is that we are promoting segregation and placing value on education simply because one is government-funded and one is not."
She added: "Bermuda is a very diverse community and often when a person of Portuguese or Filipino descent is seen it is assumed that these people are not Bermudians just because they may look foreign.
"We should not question someone's status or reasons for being in the country based solely on the fact that they do not sound or look Bermudian."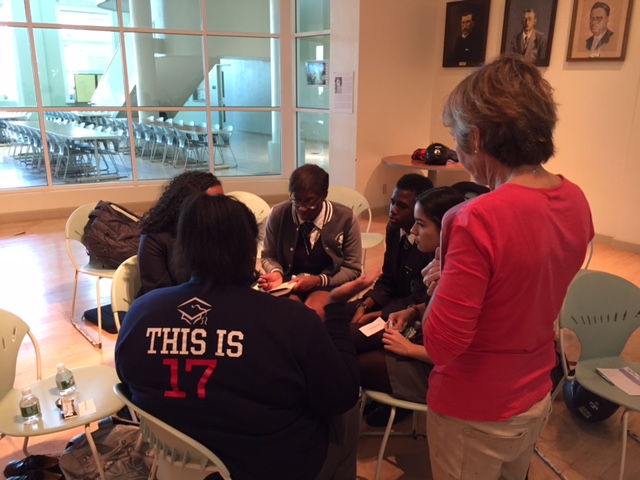 SGY2 Saltus student Lea Seymour said: "I feel that the discussion was one that needed to be had. The event was intended to get the ball rolling on the impact of these issues on our community and I feel as it has done so. I feel with more group discussions such as this, we can solve the problem at hand."
And fellow SGY2 student Ajai Peets added: "I believe that this was an outstanding opportunity, we collectively as the youth, discussed issues that affect us as young individuals and citizens of this country. I learned many things, and had the chance to see a plethora of different opinions, in which I have seen and experienced as well.
"It was a relatable and robust discussion, and look forward to future meetings. This was truly beneficial, and feel as the youth we can mobilize this country and create a positive impact."
Student Casey Schuler said: "I would like to say that I thought it was great that people are looking towards the youth and getting them involved in these kinds of conversations, because it's important to see where the future of Bermuda stands, and what their opinions are as to how we can improve our island socially.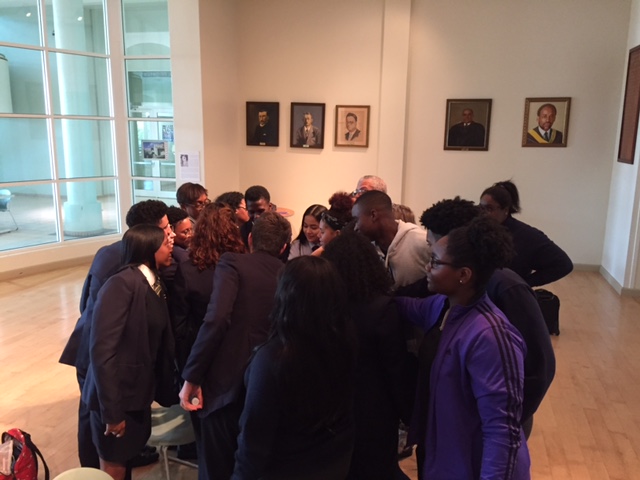 "These kinds of discussion are beneficial to everyone, as all ages and backgrounds are able to talk about things which affect them, and sympathize with others about different experiences we all have had in Bermuda."
Dr. Curtis-Tweed said: "My students came away from this important conversation thinking about the topics with a renewed commitment to minimizing/eradicating discrimination in all forms and to promoting unity in Bermuda.
"Along with Mr Beard, we wish to take this opportunity to thank Imagine Bermuda, those school staff that assisted and especially the students involved for this invaluable event."

Read More About