Brian McNamara, AIG General Manager Bermuda presented a cheque for $11,000.00 to Bermuda Pacers Track Club's Treasurer Mrs. Karen Tucker and Head Coach Cal Simons in support of the Bermuda Pacers Track Club's 10th annual Schools' Relay Classic.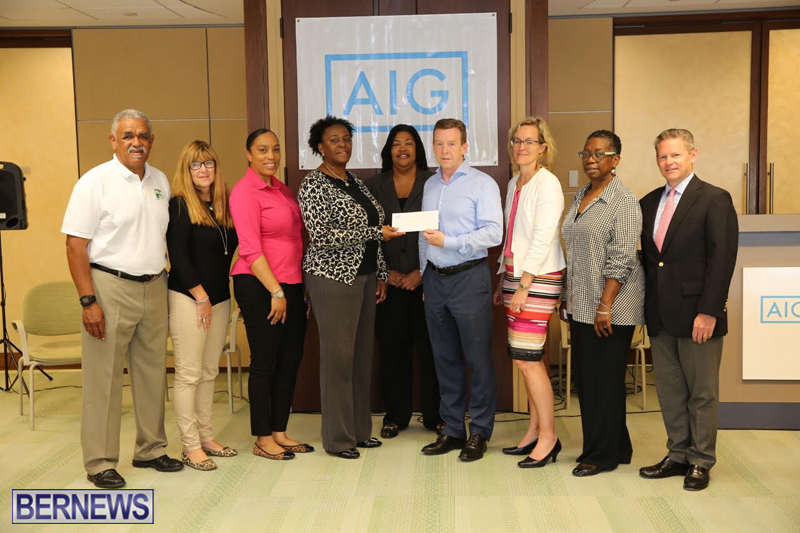 During the presentation, Mr. McNamara highlighted the importance of supporting an organization such as the Bermuda Pacers Track Club which has, for the past 35 years helped develop young track and field athletes in Bermuda.
He went on to state that the Club encourages a healthy lifestyle, promotes self-esteem, good sportsmanship and the value of teamwork – while having fun. He also noted that the Club assists its young athletes to realize their academic aspirations by providing academic financial support and encouragement.
As Title Sponsor of the Relay Classic, AIG-Bermuda's financial contribution will help provide a memorable and special event, Pacer's Treasurer Karen Tucker said, and thanked AIG for their support.

Read More About