Bermuda College said they are proud to celebrate 12 of their Culinary Arts students who have been chosen to pair with America's Cup celebrity chefs for the Lionfish 11th Hour Cook-off Event at the Commissioner's House in Dockyard, on April 19th.
"Seeking to raise awareness of environmental issues through sports teams, Chairman of the event, Sir Ben Ainsley, AC Skipper for the Land Rover [British] Team chose to promote sustainability through the sourcing of local foods, like the lionfish invasive species, encouraging locals to view it as a safe fish for consumption," the College said.
"The most decorated Olympic sailor in history, Ainslie and his team are committed to sustainability in sports, with 11th Hour Racing as their exclusive sustainability partner. The event will also serve as a lead-up to Earth Day [April 22].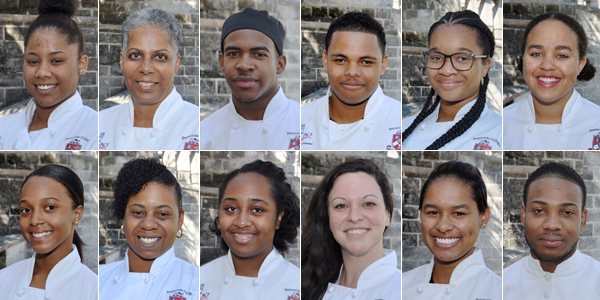 President of Bermuda College, Dr. Duranda Greene noted, "I am pleased that Bermuda College has been able to participate in this signature event by having our culinary arts students partner with the AC celebrity chefs in such an exciting initiative.
"It underscores the responsibility that everyone shares in sustaining our environment and it brings a wonderful element of enterprise and innovation to Bermuda's environmental efforts to source local, sustainable foods.
"I applaud the very hard work of our Dean, Dr. Trescot Wilson, our Chef Instructor Shawn Ming in working with the AC Team, and particularly our students who have risen to the occasion and who, I'm sure, will make us all very proud."
Chef Ming said the project is one from which he derives personal and professional pleasure, saying: "I am honoured to be associated with an organization that is concerned about the sustainability of our oceans.
"I have always felt the importance of maintaining its health so that for generations to come, others will gain the same bounty that we currently receive from our oceans. This Lionfish Competition falls directly within that mandate.
"The 11th Hour Racing team required twelve of our Culinary Arts students to assist the six visiting professional chefs. Our programme consists of sixteen first year and fourteen second year students, giving a total of thirty students. To select 12 really great students from a group of 30 really great students was quite a challenging task for me. In my eyes, they all have great potential.
"The 12 students that have been selected, are currently basking in the honour, and are already looking forward to this unforgettable opportunity to represent Bermuda College and their island home. I have never seen such a fantastic opportunity to team up with 6 internationally acclaimed chefs. I am excited, and trust that our students will do us proud.
The 12 students selected include:-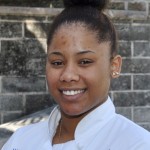 Treshonnae Scott-Carlington, a second-year student who wants to become known as a pastry chef or chef, and ultimately open her own bakery or café. She is "extremely excited" that she was chosen to participate in the cook-off. "It shows that I do have potential, and I have come a long way from where I have started."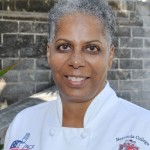 Joanne Harvey, 57, is a second-year student who aspires to become a personal chef or do small party catering. She expects to graduate in May Commencement ceremonies, and is "excited for this opportunity and humbled and grateful to be chosen."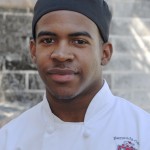 Kalen Mills, 19, plans to work as a personal or own his own restaurant. He praised the culinary arts programme that prepares students for the "real world", and is looking forward to the cook-off opportunity to "get himself out there".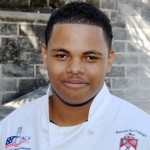 Jai-Onni Outerbridge, 19, is planning on a career as a Family Studies teacher and is a second-year student in the culinary arts programme. He is looking forward to the experience of working with an international chef during the cook-off.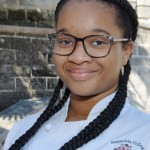 Riona Buckle, 17, is a first-year culinary student at Bermuda College. She aspires to be a pastry chef and says she is inspired by Chefs [Shawn] Ming and [Teneika] Eve. " I am so grateful for this opportunity to learn and gain first-hand knowledge from world renowned chefs. It's a once in a lifetime opportunity!"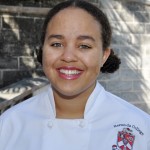 Serena Simmons, 17, is a first-year culinary student, who plans to "do a bit of everything" in the culinary arts world, including working in the kitchen, teaching and owning her own catering business. "I am so thankful for this opportunity to cook with chefs from all over the world. I have been given the gift of experience and I will grab on to it with all I have. This is something no one will be able to take away from me."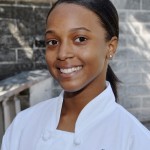 Kaisha Simons, 18, intends to become a pastry chef and is full of praise for the culinary arts programme at Bermuda College, and for the opportunity to participate in the Lionfish cook-off. She graduates this May. "The College programme is spectacular and shows aspiring chefs what it takes to make it in the real world… This opportunity is something I am very grateful for. I am going to take all I have learned in "class and show my skills to the chefs.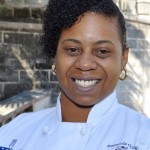 O'Keisha Clarke, 31, is a second-year student with aspirations of being a private chef or a caterer. "The opportunity is one of the greatest I have received in a long time. I am feeling excited and blessed for all of this."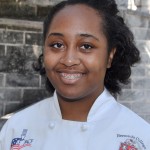 Chioma Lawrence, 18, plans to graduate in May Commencement ceremonies. She aspires to be a pastry chef and sees the cook-off as a "great" event to include on her resume.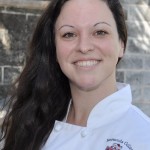 Annie Masucci, 34, aspires to be "as good a chef as I can be… using my creativity and passion", and commends the student-teacher ratio at the College for optimum learning. Re the celebrity cook-off? "I am entirely honoured to be selected for the cook-off. I am excited to participate, observe and learn from great chefs around the world…"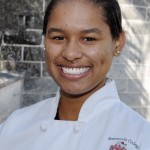 Bryahna Fishington, 19 is a first-year student who wants to have her own restaurant. She describes the culinary arts programme at Bermuda College as "amazing", and considers the cook-off a "fantastic opportunity". "I think as budding chefs, I and the others chosen with me have a great [opportunity]. I am excited to meet with the various chefs, to learn new things and to learn about them."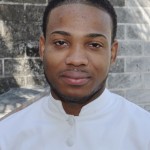 Nava Dacosta, 20, is a first-year culinary arts student who intends to bring the flavour of Kingston, Jamaica to Bermuda with his own restaurant. He is looking forward to the Cook-off experience and his assigned team. "It is an honour to be selected from a class of such talented students. I am excited to help my team to victory!"

Read More About
Category: All, Entertainment, News