[Opinion column written by Ross Webber]
Remember the opening sequence of The Living Daylights when Timothy Dalton parachutes from a careening Land Rover on to a superyacht off the Rock of Gibraltar?
It's ripe with the symbolism of plenty, from the exotic Mediterranean setting to the glass of champagne proffered on deck by actress Kell Tyler in a black bikini. We wouldn't expect anything less of a James Bond classic.
Well, this season, 'plenty' made port in Bermuda, thanks to the America's Cup—with a plethora of luxury yachts filling docksides, bays, moorings and marinas throughout our island. From Ordnance Island and Granaway Deep to Deep Bay and Paradise Lakes all the way out to Dockyard, no view of a seascape was lacking an über-elegant, multi-tiered floating palace.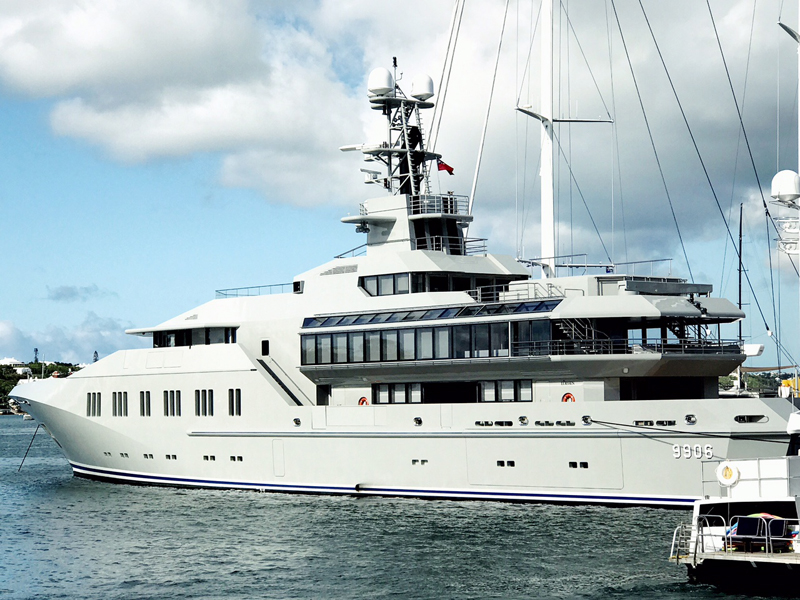 We won't soon forget the impressive 96-metre hull of motoryacht Vava II, dwarfing her neighbours along Front Street's Pier 1. Or steel-grey Skat masquerading as a warship. Or the Star Wars-esque square-rigger Maltese Falcon under full sail off Murray's Anchorage.
The presence of an estimated 70 superyachts has been one of the greatest spinoff benefits of the 35th America's Cup regatta for Bermuda, and could represent a lucrative legacy. Why? The first reason, of course, is that the vessels themselves are gargantuan spending machines, catalysts for continual purchases of fuel, provisions, and marine supplies necessary to run a boat of this scope.
Whether motor- or sail-powered, these commercially-operated luxury vessels are deemed 'superyachts' when they measure a minimum 24 metres. They're either used exclusively by owners, operated as year-round charters, or some combination of the two. It's an industry in which, at any time, an owner may have one yacht to cruise on, while two more are being custom-built.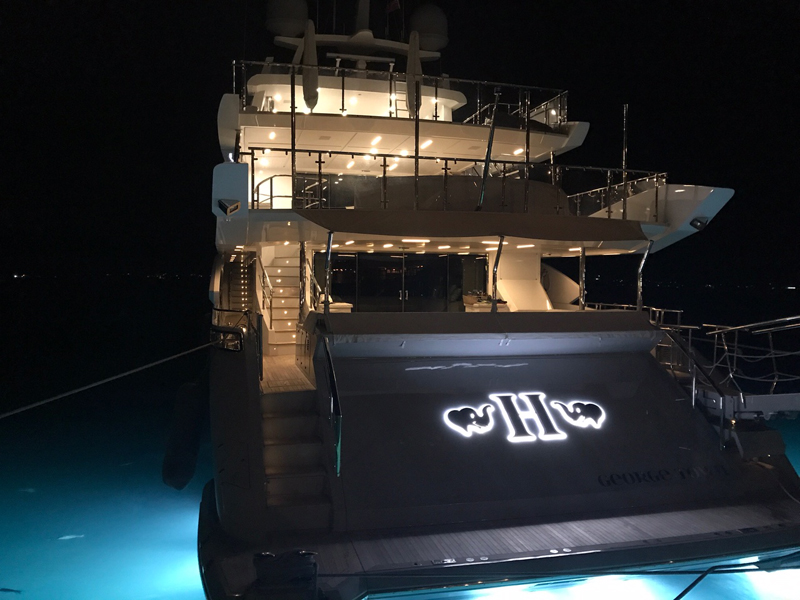 Aside from basic operational costs, including dockage, these vessels are essentially high-end boutique hotels on the water, requiring accoutrements like caviar, champagne, fine wines, food for decadent meals, chefs to make them, and extras such as fresh-cut flowers every day for their multitude of salons and cabins. When personal spending is added into the mix, it's no wonder our stores and restaurants have been a flurry of activity.
A recent study commissioned by the BTA from the Superyacht Intelligence Agency [which itself sounds like it belongs in a Bond script] estimates a 90-metre vessel spends approximately $50,000 weekly, and that figure jumps to $127,000 if the owner is on board.
The global superyacht fleet continues to grow, both in size and average length of boat, the study noted, a trend expected to continue for the next five years.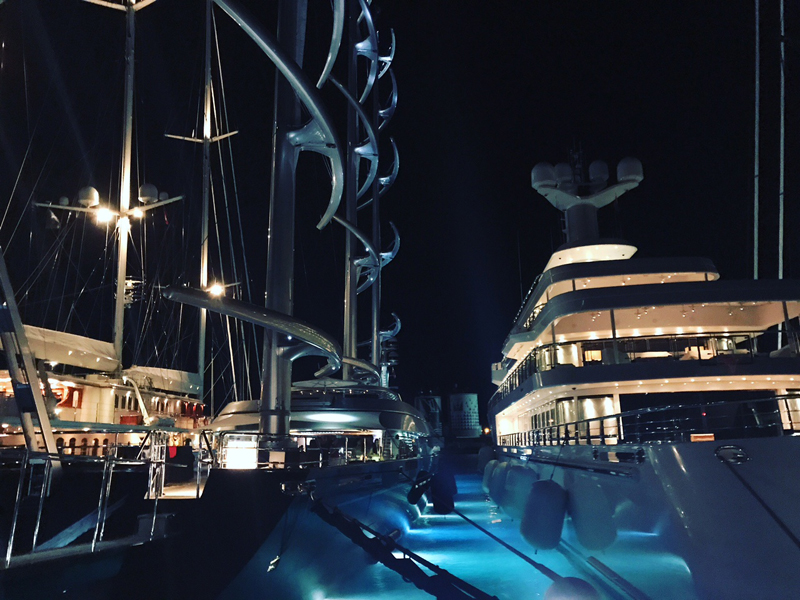 What does the superyacht community desire from a destination? Privacy, good marina facilities and a pleasant cruising itinerary, the study found—all factors Bermuda can easily provide.
There's a parallel aviation tie-in with the superyacht phenomenon. Matched by the sheer number of vessels on the water is an almost equal number of private jets that deliver boat owners, their family, friends, guests, and VIP charter clientele to and from onshore centres during periods their yachts spend here.
Owners like Oracle Team USA's billionaire Larry Ellison, for example, might travel back and forth between Bermuda and points onshore numerous times during an America's Cup regatta as his boats sit at anchor in our harbours.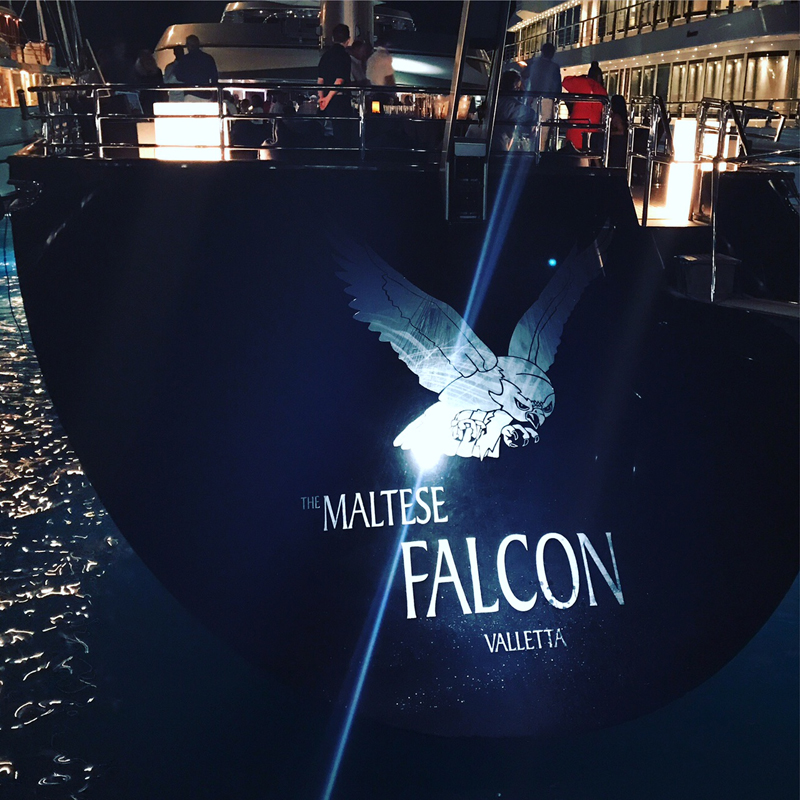 That much was evident this summer, as the multitude of Learjet, Cessna and Gulfstream aircraft crowded the tarmac outside our East End private-jet terminal. The busiest day recorded? Last Friday, June 23, the eve of the final America's Cup weekend, when a total of 47 aircraft gathered.
Such traffic offers Bermuda a tremendous opportunity to grow the island's shipping and aviation registers—both longtime economic generators that boast top-tier reputations. Those aboard also offer untold opportunities for Bermuda.
Oil traders, fund magnates, venture capitalists, entrepreneurs, real-estate and software tycoons—these are the modern global jetset.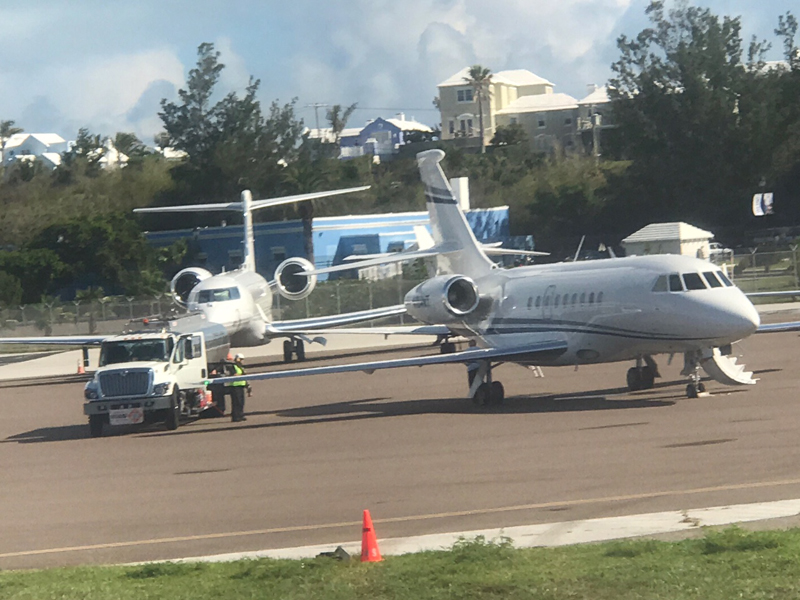 Examples include Lionheart's Dutch owner Harold Goddijn, co-founder of mapping-data provider Tom-Tom; Greek hedge fund founder Elena Abrosiadou, of Maltese Falcon; and Invictus owner Rick Caruso, head of one of the largest private real-estate companies in the US.
Together, these individuals represent the type of aggregate reported personal wealth the likes of which Bermuda has never seen. And therein lies huge opportunity for investment and business development. Real estate is a natural focus, of course, but so are trusts and private-client vehicles, family offices, private equity and captive insurance companies.
Bermuda has long been a sought-after international financial centre for serving high-net-worth individuals [HNWIs], and here is a target market delivered directly to our doorstep.
"I've travelled to the Caribbean hundreds of times," one HNWI investor told me, estimating he probably spent millions in the Bahamas during 500 or so visits over recent years, "but I'd never really thought of Bermuda before now."
With three spanking new marinas [Dockyard, Hamilton Princess, Caroline Bay], and another planned for St George's, we can pull out all the stops to attract megayachts and this type of clientele. Many that visited during AC35 were here for the first time, and Bermuda should capitalise on their recent experience to keep them coming back.
How do we achieve that? For starters, current regulations on charter and length of stay for yachts under foreign flags need to be addressed and relevant legislation updated. At the BDA, we are actively working with the island's marinas and industry groups such as Bermuda Yacht Services, Caroline Bay, Boat International, My Yacht Group and BWA Yachting to explore opportunities and help secure this future business.
Ports like St Bart's, St Tropez, Monaco and Capri are typically popular superyacht destinations—the kind featured in all those Bond movies. Given our blue-chip reputation and convenient location for jets and boats, there's no reason Bermuda can't join such elegant playgrounds on the superyacht circuit.
We are finally on their [ultra-high-tech] radars—let's plan to stay there.
Ross Webber is CEO of the Bermuda Business Development Agency [BDA.bm], an independent, public-private partnership working to attract investment and maintain business on the Island.

20 Most Recent Opinion Columns
-
Read More About
Category: All