Erik Soria and Eileen Mullowney are the 2017 Zobec Round the Sound Swimming 10K Male and Female Champions.
Soria finished in a time of 2:16:09, while Mullowney was the sixth swimmer to cross the line stopping the clock in 2:32:15.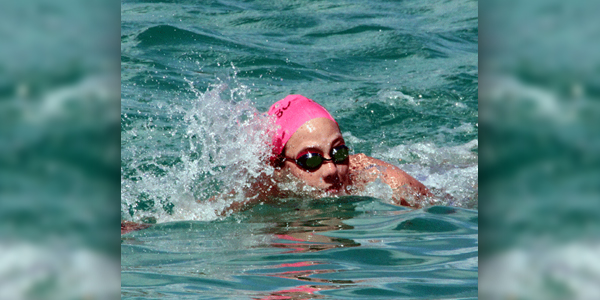 Annie Fitch and Oliver Vido were the 7.25K Female and Male Champions, Fitch crossed the line in a time of 2:17:23, while Vido was third overall clocking 2:31:13.
The 4K Male and Female Champions were David Lees and Suzanne Heim, Lees was clocked at 1:04:27, while Heim was third overall clocking 1:05:16.
Top 10 Zobec Round the Sound Swim 10K Finishers
2:16:09 Erik Soria
2:19:32 Roger Dent
2:25:36 Kevin Pollman
2:28:54 Mike Caputo
2:31:12 Brian Hogan III
2:32:15 Eileen Mullowney
2:32:24 Robert Kysela
2:35:21 Kirsten Read
2:38:56 Ilya Cherapau
2:39:10 Lori King
The full 2017 Zobec Round the Sound results follow below [PDF here]

Read More About