The Bermuda Stock Exchange [BSX] announced Walkers Corporate [Bermuda] Limited has joined the BSX as a Listing Sponsor, effective January 2, 2018.
Greg Wojciechowski, BSX President & CEO stated, "We are delighted to welcome Walkers Corporate [Bermuda] Limited as the newest Listing Sponsor of the BSX. We welcome the Walkers practice to Bermuda and look forward to working with the firm going forward.
"The Walkers group has deep listing sponsor experience in multiple markets which until now has not extended to the BSX. We are very enthusiastic about bringing the option of listing on the BSX to the Walkers universe of clients. We look forward to developing a long and successful commercial relationship."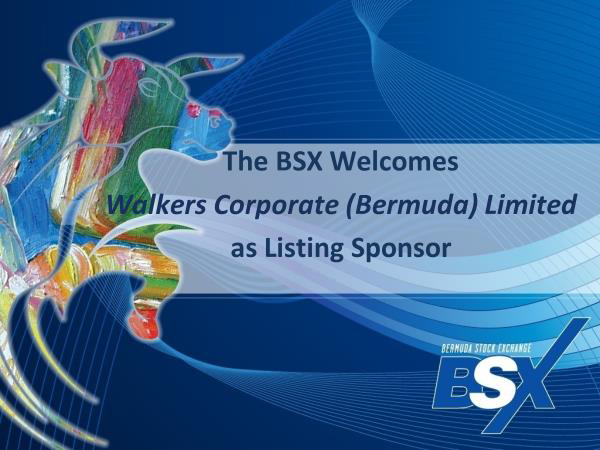 Ariane West, Partner of Taylors in association with Walkers said, "We are excited to announce the expansion of our corporate services offering to include listing services on the BSX.
"Since commencing operations two years ago in association with Walkers, we have expanded quickly and are pleased to be able to further support our capital markets and insurance clients who choose to list in Bermuda.
"The BSX distinguishes itself in many ways as an offshore securities market of choice, and we are delighted to have the opportunity to contribute to its further development and innovation, and with it the growth of the Bermuda market."
Enquiries concerning listing sponsor services and Walkers Corporate [Bermuda] Limited should be directed to Ariane West at 1-441-242-1515
Read More About