Fifty-eight rowers raised more than $3,000 for a local charity last month by rowing almost 400 miles.
The rowers from LifeThyme CrossFit, CrossFit BDA, Beyond Fit, the Bermuda Rowing Association, and a team of Warwick Academy students each tackled 40 kilometers in teams of four and two on rowing machines to raise a total of $3,160 for the Coalition for Protection of Children's breakfast program.
LifeThyme CrossFit owner and event organizer Henry Adderley told Bernews, "We were thrilled to put on this event this year and raise this money for the Coalition.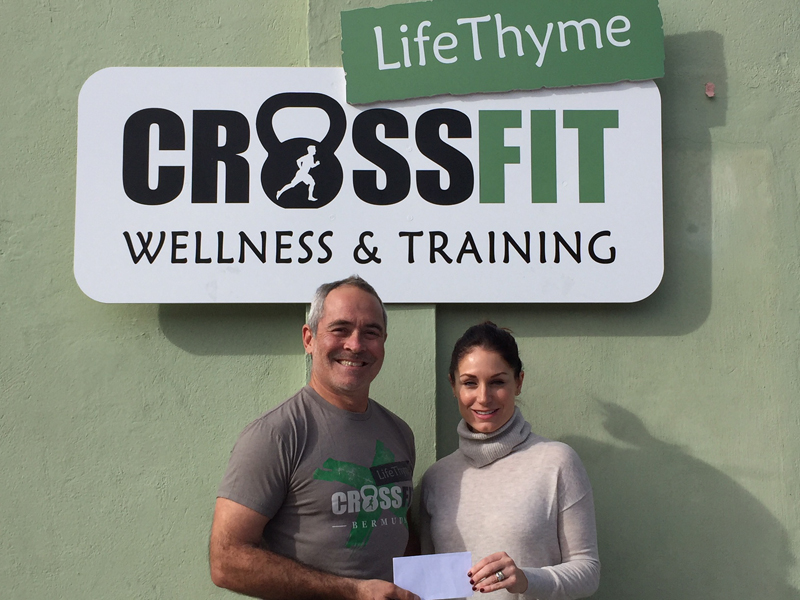 "This is our fourth year of supporting the Coalition at Christmas. In the first two years we had members do 1000 burpees to raise money and last year we decided to try and tackle 40 kilometers on the rowers which is the distance from one end of Bermuda to the other. It was such a resounding success that we decided to repeat the challenge this year.
"We ended up with 13 teams of four and three teams of two for a total of 16 teams, three more than last year. We had a pairs team from Dartmouth College take part and even Bermuda's rowing OIympian Shelley Pearson took part. It was not really a race, but the faster teams completed the course in less than three hours.
"Everything went smoothly, and I'd like to thank everyone who took part in the rowing and fundraising and CrossFit BDA and the Bermuda Rowing Association who loaned us rowing machines which was brilliant.
The Coalition's Breakfast For Every Child Program provides a full, healthy breakfast for students in public schools who would otherwise go to school hungry.

Read More About