[Opinion column written by MP Chris Famous]
Located approximately 450 miles south or 90 minutes flying time from Miami are the three beautiful sister islands of; Grand Cayman, Little Cayman and Cayman Brac.
Collectively known as The Cayman Islands.
Recently Grand Cayman served as the host island for the 43rd Annual Commonwealth Parliamentary Association's [CPA] Caribbean, Americas and Atlantic [CAA] region conference. The Conference ran from June 16th until June 23rd ,2018.
A total of nearly 100 delegates, from almost the entire English-Speaking Caribbean region, flew into Grand Cayman.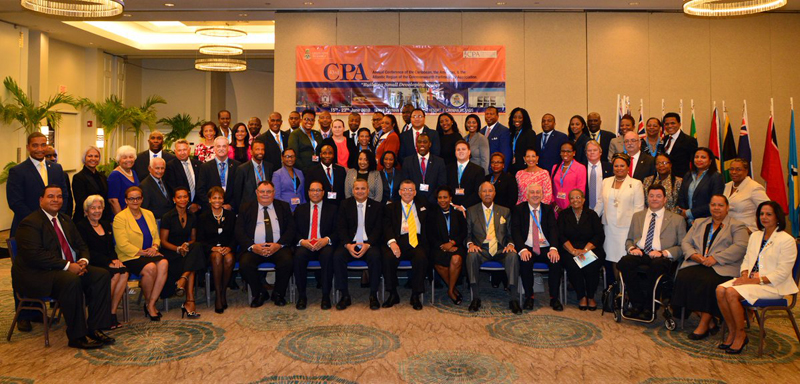 From the minute we stepped off the plane at the Owen Roberts International Airport we were greeted with what can only be described as open arms, by some of the friendliest people on this earth.
"Welcome to our home and now your home, Grand Cayman," stated our Caymanian bus driver Ms. Lorna Ebanks. We later met the rest of her 3 Bus transport team consisting of; Ms. Elizabeth Bush and Ms. Josie Vegiz.
Over the following week we had a few facts shared with us about the Cayman Islands.
Today, I would like, as an introduction, to share a few of these facts with you.
Historic dates, as provided in CPA Handbook
1503 Christopher Columbus claims to have first sighted these islands and named them Las Tortugas.
1607 England, under the treaty of Madrid, takes over Cayman Islands and Jamaica.
1802-The first census shows a total of 909 inhabitants, of which 545 were enslaved Africans.
1863-English Parliament makes Cayman Islands a dependency of Jamaica.
1958- Cayman Islands granted its own Coat of Arms.
1962- Cayman Islands becomes Crown Colony no longer associated with Jamaica.
1972-Cayman Islands gains its own currency.
1972- New Parliament building opens.
2004-Hurricane Ivan devastates Cayman Islands.
2015-Cayman Islands moves to 19 single seat constituencies.
2017-First election under single seat constituencies.
2018-Cayman Islands celebrates 60th anniversary of Coat of Arms.
With a total combined size of 102 square miles, Cayman Islands is home to just over 63,000 persons who work in a wide range of industries such as, but not limited to; Financial Services, Hospitality and other service industries.
Currency
Having an unequalled exchange rate of $1 Cayman Dollar [KYD]: $1.25 US Dollars, Caymanians can rightly say that they have the strongest currency in the Caribbean and perhaps one of the strongest currencies in the world.
I have always been intrigued as to how their dollar was so strong and made some inquires whilst there. Apparently, in 1974 there was a Cayman Islands Currency Order that set the exchange rate of $1 KYD: $ 1.20 US.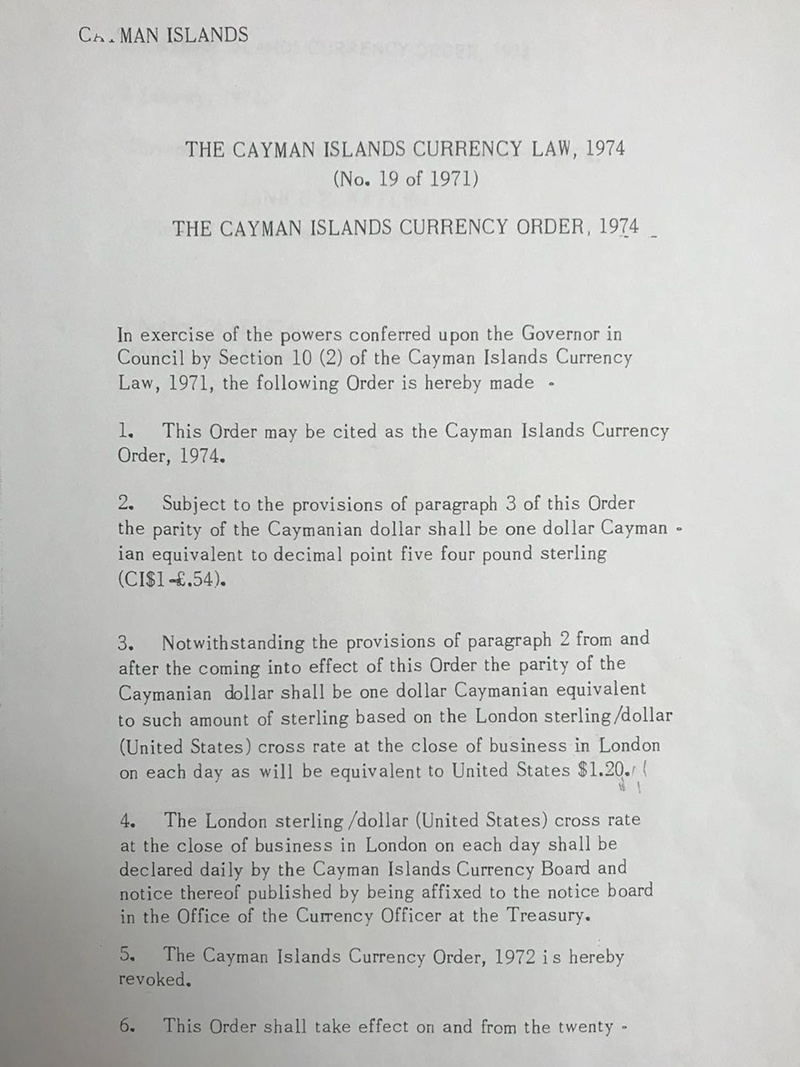 Immigration
The present government takes great pride in stating that CI is a cosmopolitan society with over 120 different nationalities working in their islands, in almost every industry. This is indeed true as you can bump into 20 persons from 20 different countries all within 20 different minutes.
On the surface this could be hailed as a Caribbean success story of multi-culturalism.
The flip side would be getting to speak with native Caymanians who, rightly or wrongly, express sentiments of feeling like a minority in their own country.
Statistics show that the population break-down clearly indicate that approx. half of the population is non-Caymanian. With ambitious plans to raise their population to a level of at least 100,000 persons, it is clear that the present CI government has an extremely liberal immigration policy.
In subsequent pieces, we will look at other aspects of Cayman Islands such as; culture, infrastructure and yes politics.
Tourism
Over the last few years CI has enjoyed an ever-growing number of visitors by both sea and air travel. In fact, in 2017 over 400,000 visitors arrived via air and another 1.7 million persons arrived via cruise ship, for a combined total of 2.1 million tourists.
The most popular area for those who arrive by air would be the "Swanky" 7 Mile Beach Strip that flows from the edge of the capital George Town all the way northward to the edge of the West Bay region.
Major international hotel chains such as; Marriott, Comfort Suites and Ritz Carlton dominate along the entire 7 miles stretch.
Whilst all hotel staff were extremely friendly and helpful, if there was one regret, it would be that there are very few Caymanians working in the hotel/hospitality industry.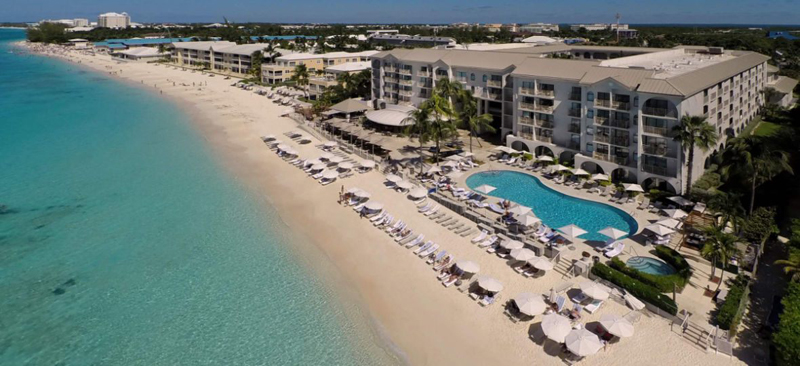 In subsequent pieces we will look at other aspects of Cayman Islands such as; culture, economy infrastructure and yes of course, politics.
Cayman Kind
Irrespective of their country of origin, every person we met was extremely friendly and helpful. At all times, going out of their way to ensure that we were well taken care of and all needs met. Any similar jurisdiction such as, Bermuda and BVI that is looking to succeed in tourism will do well to ensure this level of uber-friendliness.
There is a slogan/mantra that pretty much sums up what we felt and why their tourism numbers continue to grow.
That would be to "Stay Cayman-Kind."
- Chris Famous, a PLP MP, can be contacted via email at Carib_pro@yahoo.com, Twitter at @ryderz777 or via Whatsapp on 599-0901

20 Most Recent Opinion Columns

Opinion columns reflect the views of the writer, and not those of Bernews Ltd. To submit an Opinion Column/Letter to the Editor, please email info@bernews.com. Bernews welcomes submissions, and while there are no length restrictions, all columns must be signed by the writer's real name
-
Read More About