Two science students have calculated that their school has made huge strides in helping the environment by installing solar panels.
About 18 months ago Saltus Grammar School erected a solar system on one of its roofs and students Maximo Deiros, aged 14, and Themika Thennakoon, aged 13, said they have calculated the 97,000 kWh generated is the equivalent of burning 73,765 lbs of coal, driving 163,512 miles and saving 151,400 lbs of CO2 from being emitted into the atmosphere.
Themika Thennakoon and Maximo Deiros with their experiment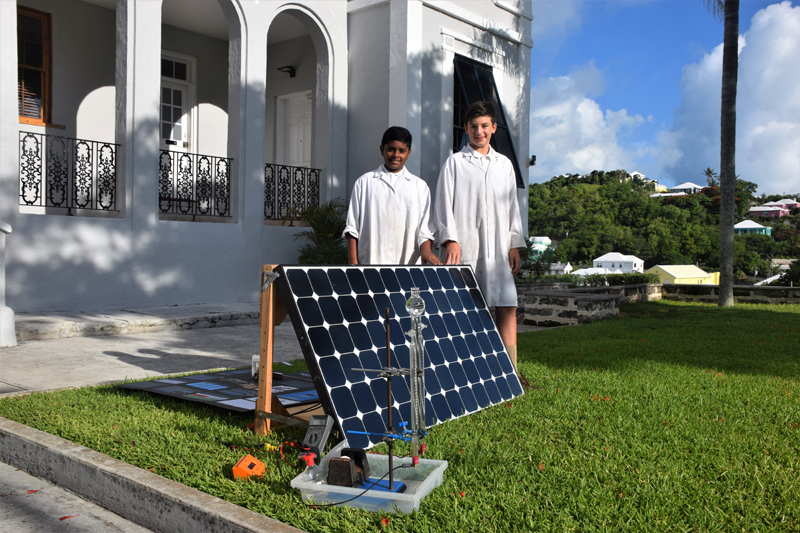 The pair did the calculations for a school environmental science project and have now moved on to experimenting with producing hydrogen as an energy source.
Using a solar panel donated by AES for energy, they are producing hydrogen which, they say, is a much cleaner source of energy.
"Tesla and other companies are designing cars which can be powered by hydrogen," said Maximo. "It is much more efficient and much cleaner, so better for our environment."
Their science teacher Paul Wright said: "It is great to see Maximo and Themika doing these kind of projects. Not only is it good intellectually, it also shows that our young people are acutely aware of the negative effects that burning fossil fuels can do to the environment."

Read More About
Category: All, Environment, News