[Open letter in support of event]
We, the undersigned, wish to assist in making our fellow residents aware of the invitation of the Minister of National Security – the Hon. Wayne Caines – to the National Day of Peace event, scheduled for 5 – 7 pm on May 9th 2018 at the National Sports Centre. The Minister is inviting everyone to join in ".. an event which embraces all in our community and fosters an atmosphere of unity".
We are expressing our whole-hearted support for the intention of the event; to 'foster an atmosphere of unity' in our community. That said, we know that there are residents who would wish to attend, but due to circumstances, will not be available. There will be others who concur with the intention of the event, but will look to alternate ways to 'foster unity'.
This National Day of Peace also offers our community an opportunity to reflect on the recent decade and more, during which so many have lost their lives through tragic circumstances. Our mindful consideration of this difficult chapter will promote collective healing throughout our society.
We suggest that the Minister's open invitation potentially offers a 'touch-stone'. There are those who will attend the event in person; while others will not be present at the Stadium, for a variety of reasons. However, within this initiative, there is an opportunity for ALL of us to connect 'in spirit'; on the National Day of Peace.
One option to manifest that 'spirit' is for each of us to reach out sometime during May 9th and connect at least for a short period of time with someone we don't really know. This could be a person in our neighbourhood, someone at our place of employment or a person that we encounter at the Stadium. The goal of the conversation could be to exchange thoughts about what each person appreciates about living in Bermuda.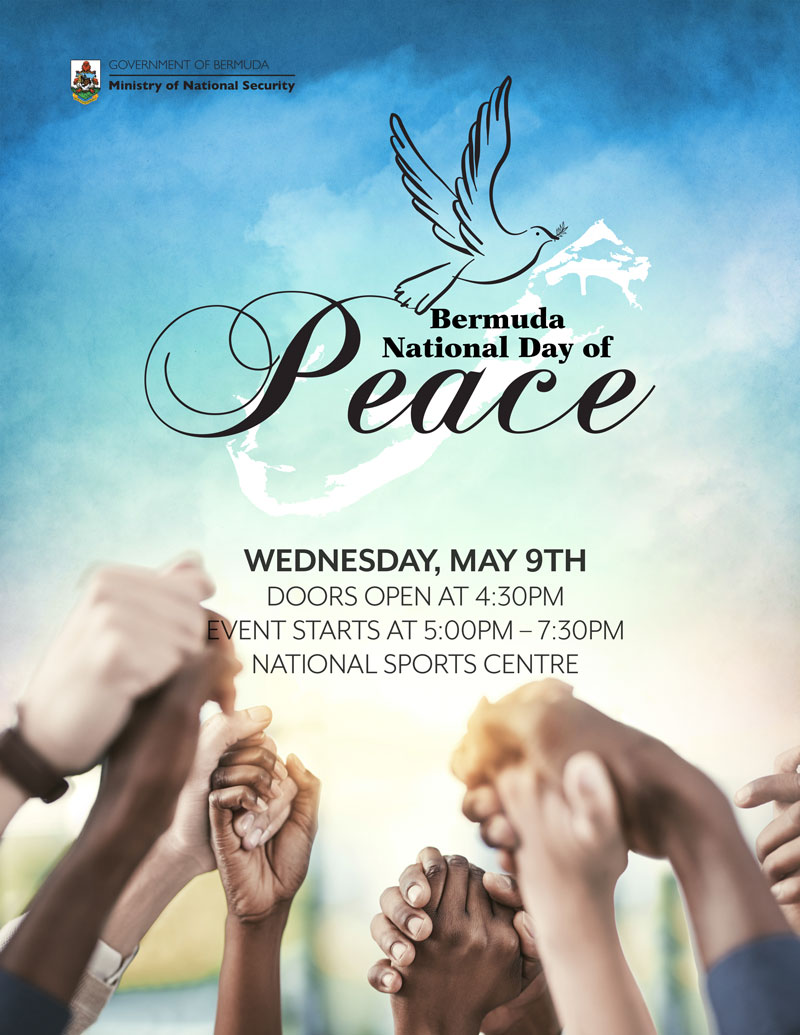 This suggestion is to open the options of this initiative to include our entire resident population – everyone. If only 10% of our island's residents responded to the Minister's invitation – at least -in this way, we could jump start moving towards the goal of fostering 'an atmosphere of unity'. In essence, even for those not present at the event, by opening the options for everyone to 'join' in spirit, we will indeed 'embrace all in our community'.
Signed By:
Tulani Bulford
Dale Butler
Sheelagh Cooper
Senator Joan Dillas-Wright
Martha Dismont
Glenn Fubler
Mayor Charles Gosling
Imam Basim Muwwakkil
Saleem Talbot
Bill Zuill
Lynne Winfield

20 Most Recent Opinion Columns

Opinion columns reflect the views of the writer, and not those of Bernews Ltd. To submit an Opinion Column/Letter to the Editor, please email info@bernews.com. Bernews welcomes submissions, and while there are no length restrictions, all columns must be signed by the writer's real name.
-
Read More About