[Written by Mikaela Ian Pearman]
This past weekend, I had the pleasure of spending some time with renowned celebrity Chef Marcus Samuelsson. Having spent time with him in the past, I knew it was going to be a good time. I didn't expect it would end up being one of the best Saturdays I've had in a long time.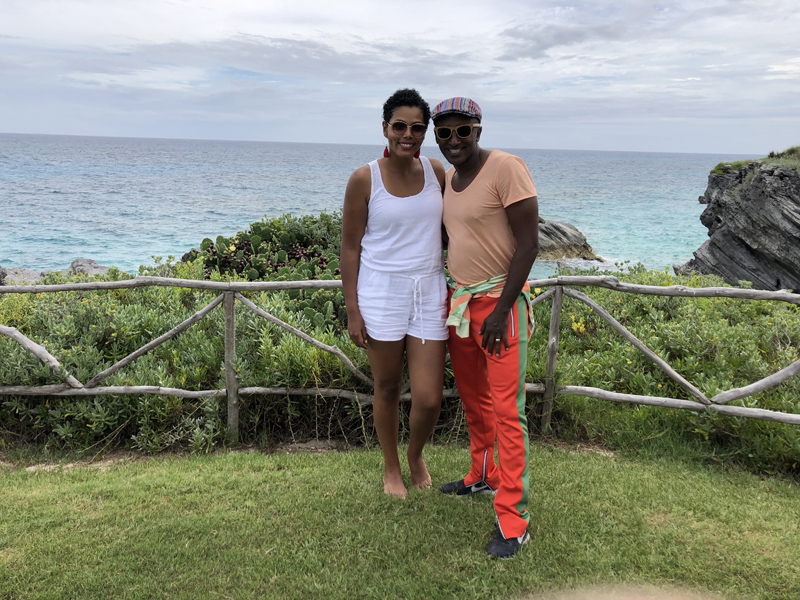 So what exactly did we do? I joined a group of 13 others on a foodie field trip with the Harlem chef. The whole point was to meet the local purveyors of Marcus' to understand how the restaurant does such a good job of providing locally inspired dishes.
After boarding the Hamilton Princess jitney at the hotel, we took a ride west to Wadson's Farm where we met owner and founder Tom Wadson. Mr Wadson gave us an extensive tour of farm and explained the various techniques he uses to grow some of the islands best produce.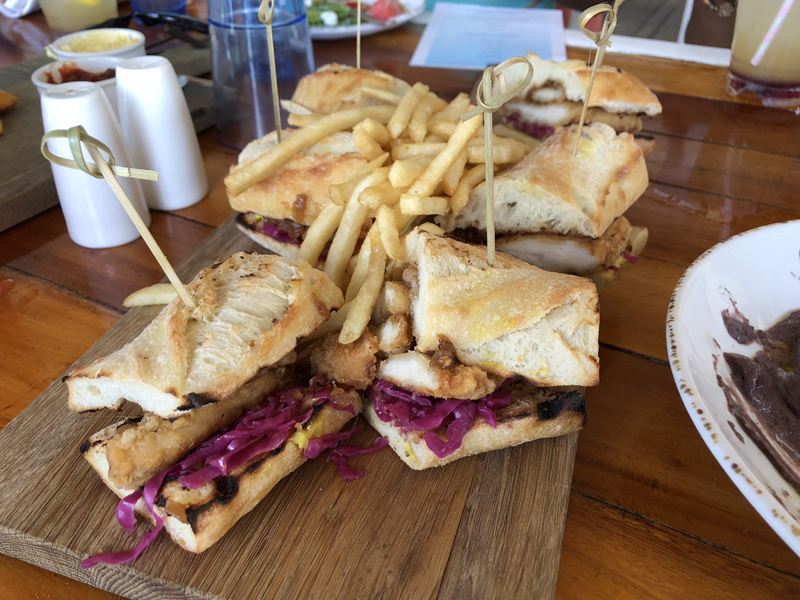 A unique area of the farm was the area where lettuce is grown. The space is covered by some sort of heat blocking roof that cools the area instantly by ten degrees and allows lettuce to grow during the summer. The entire room was filled with rows and rows of varieties of greens.
Once we wrapped up at Wadson's, we headed to the Hamilton Princess Beach Club for a lazy family style lunch. Once we stepped off the bus, we were handed a delicious coconut rum cocktail before sitting down for lunch. A menu was already on the table with tons of food listed. Then servers came out with platter upon platter of sumptuous food.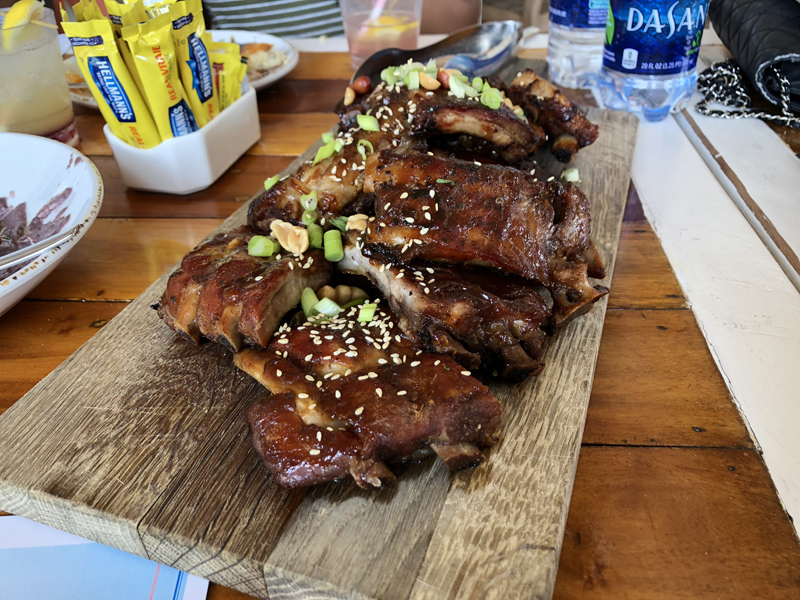 Being the food connoisseur that I am [greedy!], I was in heaven. Think black bean dip with tortilla chips, cornbread madeleines with butter and tomato jam, crab cake, quinoa salad, spinach, goat cheese and watermelon salad, fried chicken sandwiches, epic fish tacos and BBQ ribs.
Take all of that amazing food and throw in the wonderful beachfront location and it was as close to heaven as it gets. The best part was being able to ask Marcus specific questions about the menu and what goes into creating it.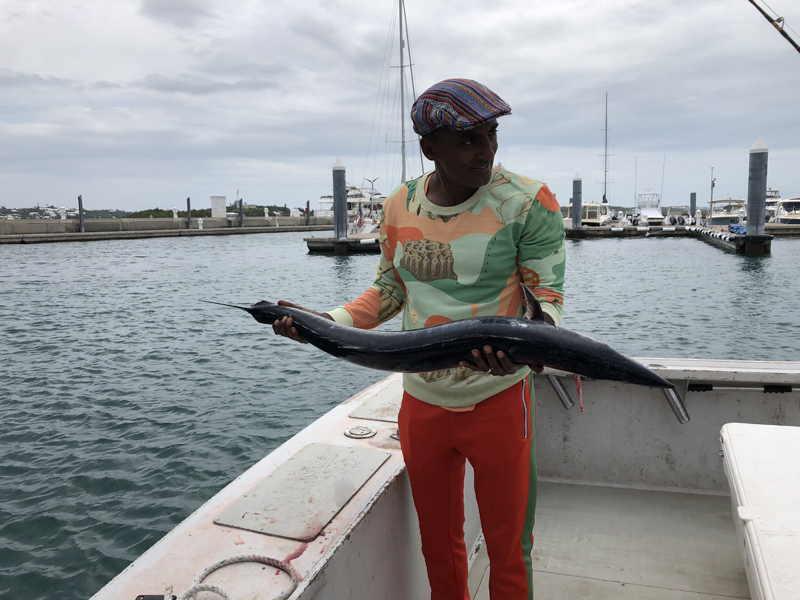 We ended our lunch by taking a short walk up to the lookout point for a few pics. It truly was my idea of a fabulous Saturday lunch.
But we weren't done. Once we got back to the hotel, we met up with the fishermen who supply the restaurant with the freshest fish around. Steve Cabral zipped into the marina on his boat and off loaded a wahoo. A few minutes before, his brother dropped off two yellowfin tunas. He spoke at length about his fishing techniques and where the best spots are in Bermuda for fishing.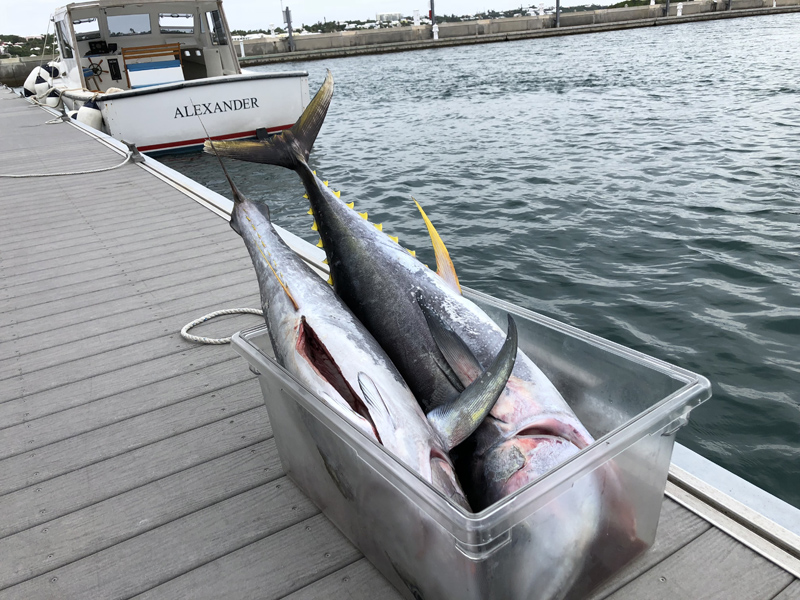 Marcus explained to us that fresh fish is often confusing because fish caught typically can't be eaten on the same day due to rigamortis. He said the best way to keep the fish fresh is the flash freeze it and then cook it a day or two later.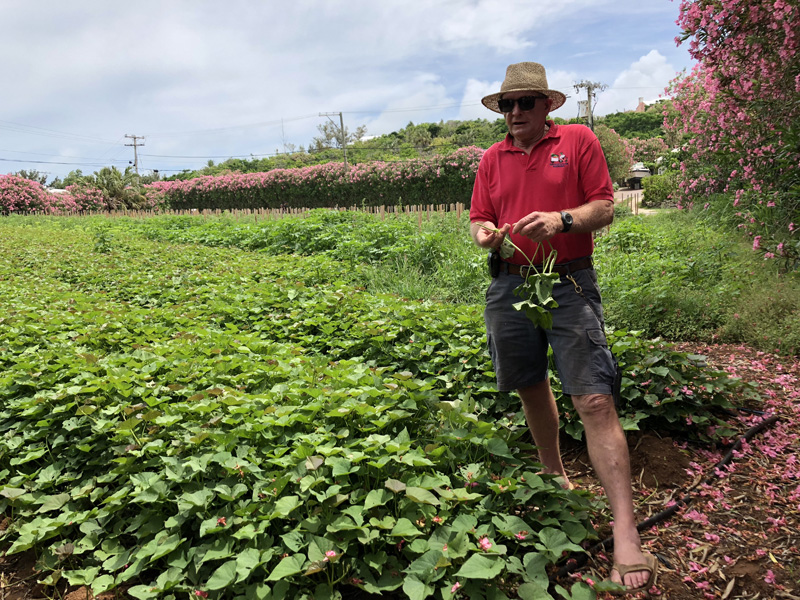 One of the things that stuck out was Marcus explaining before he opened the restaurant, he was told by many locals that Bermuda doesn't have enough local ingredients to cook with. Determined to prove that was false, his staff has teamed up with the best farmers, fisherman, honey providers and so much more to provide diners with a comprehensive Bermudian experience at the restaurant. It's actually pretty cool and a unique way to eat.
Up next – a review of the farm to table dinner we enjoyed that night.

Read More About
Category: All, Entertainment, News