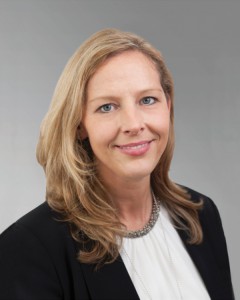 Conyers Dill & Pearman announced that Justine Blakesley has been promoted to the newly created role of Global Head of Client Services.
Mrs Blakesley will be responsible for the strategy and development of Conyers' internationally recognized Client Services business in Bermuda, the British Virgin Islands, the Cayman Islands, Hong Kong and Singapore.
The role involves providing high-level strategic management and operational support to Conyers Corporate Services, Conyers Trust Services and Conyers Management Services.
"We congratulate Justine on her well-deserved promotion," said Christian Luthi, Chairman.
"As Head of Corporate Services in Bermuda she has done an excellent job in ensuring that our client service offering is second to none.
"We are pleased that her talents will now be applied across our global client services group and are confident that our clients worldwide will benefit."
Mrs Blakesley has over 20 years' experience within the industry. She joined Conyers in 2014 as Head of Corporate Services.

Read More About