[Written by Mikaela Ian Pearman]
Taco Tuesday is a thing worldwide and finally, it's in Bermuda. No, I'm not saying tacos are new in Bermuda because that would be absurd, but it's the famous Taco Tuesday vibe seen at many restaurants overseas that is now available at Marcus at the Hamilton Princess.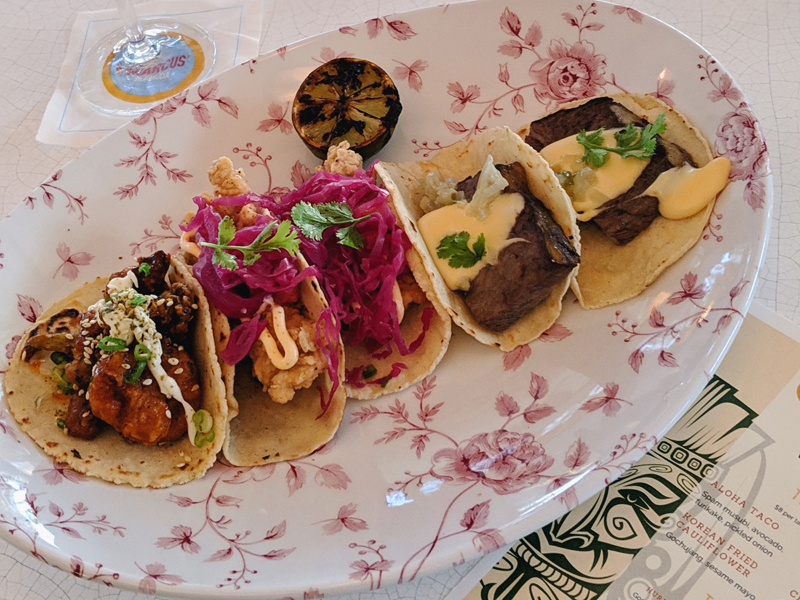 Twisted Tiki Tuesday's is happening every Tuesday at Marcus' and features a variety of tacos and tiki inspired drinks. I was invited to try it out last week and thoroughly enjoyed the meal, the drinks and the vibe.
The menu is very simple with just four tacos, but they are jam-packed with flavour. Options include the Aloha Taco with spam, avocado, furikake and pickled onion, Short Rib Taco with yuzu salsa and cheese sauce, Korean Fried Cauliflower with gochujang and sesame mayo and Crispy Snapper with chili mayo and watermelon salsa.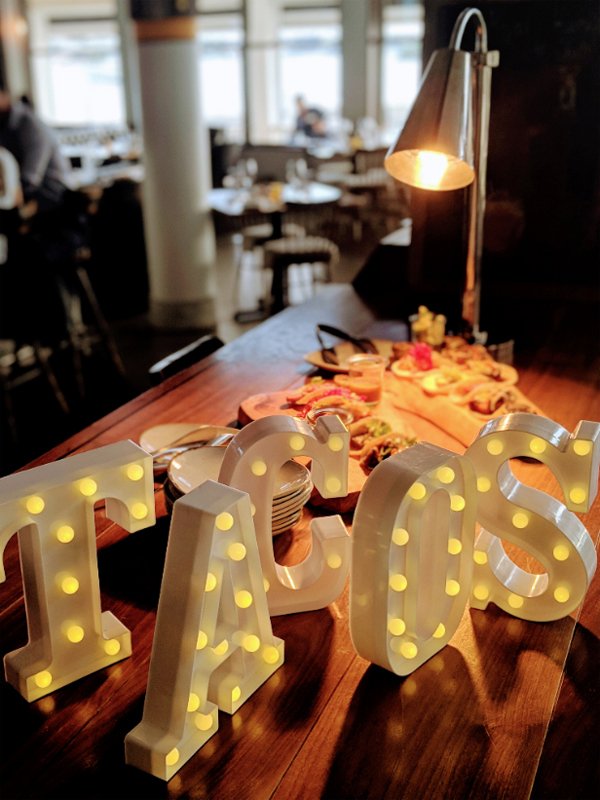 As you can see, these are not your normal tacos and that's what makes them fun. I sampled the Korean Fried Cauliflower Taco and the Crispy Snapper Taco and both were absolutely delicious. The cauliflower taco is actually part of an appetizer on the main menu that I love, so it was even better in a tortilla. It was crunchy, saucy and spicy all at the same time.
The snapper taco was my favourite because I'm a fish taco fanatic. I try them everywhere I go to determine who has the best. Tip: the best ones in Bermuda are at the Hamilton Princess Beach Club. But this version was delicious as well – crispy fish, cool salsa and creamy mayo. There's no need for anything else on a fish taco.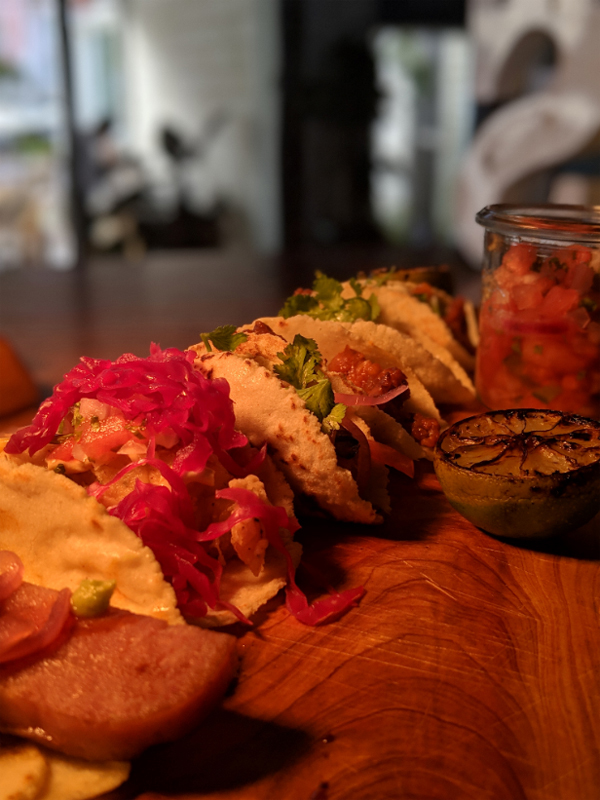 Chef Richard Zuill also brought us out a sashimi-style fish taco, which was very interesting and delicious. It was basically the Off The Dock Sashimi from the main menu wrapped in a tortilla. It was absolutely amazing.
Not to be outdone by the food were the drinks. There are four tiki drinks available: Hurricane, Pineapple Daquiri, Princess Margarita and Scorpion Bowl. I sampled the margarita, which had Hamilton Princess Patron Tequila, Cointreau, prickly pear syrup and fresh lime juice. It was tart and refreshing but I would've' preferred it over ice.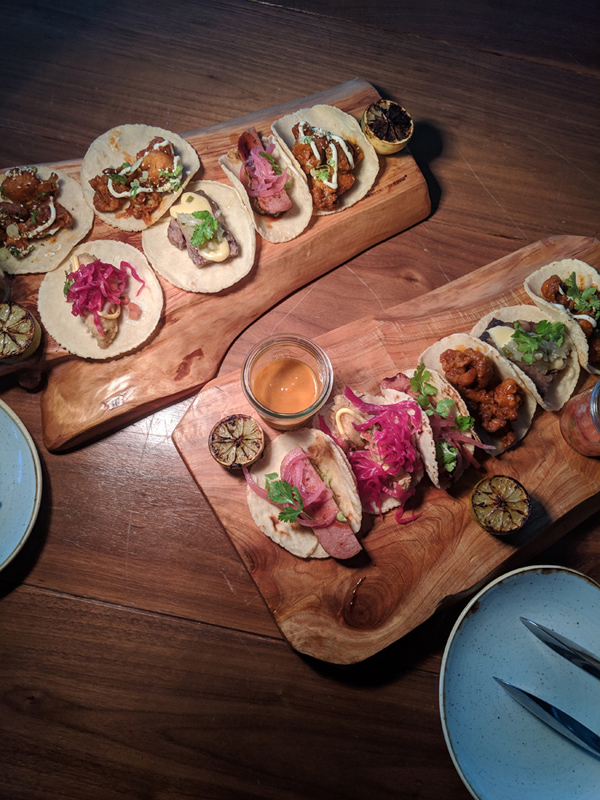 All in all, Twisted Tiki Tuesday's at Marcus' is a really cool vibe with delicious tacos that I highly recommend checking out. I would suggest adding in a chicken option since that's probably the most popular protein and then maybe offering guac/salsa/chip as another option.
- Photos by Cushi Ming

Read More About
Category: All, Entertainment, News