[Written by Mikaela Ian Pearman]
As a parent, there's nothing better this time of year than taking your kid to meet Santa. It's the magic of the season and the innocence that gets me every single time. Add in a holiday-themed tea and you have a fun afternoon.
Over the weekend, I took my youngest son, niece and sister to Hamilton Princess for their Tea with Santa at 1609. We were all excited to meet Santa and enjoy the delicious bites.
When we arrived, we were escorted to a lovely table right next to Santa and the beautiful Christmas tree. Champagne was poured and hot cocoa arrived at the table for the kids.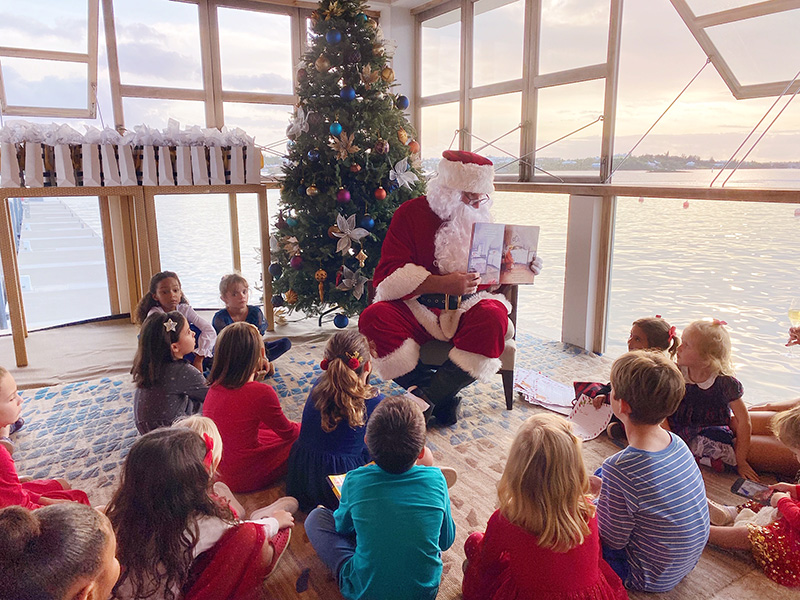 Not long after, the wonderful sweets, savories and scones came out in individual tiers. I started with raisin and plain scones with jam and clotted cream. Hamilton Princess always makes incredible scones and they were just as good as I remember.
Next up – savouries. We enjoyed a Turkey Sandwich on an English muffin with cranberry sauce, Minted Cucumber Pinwheel, Gravlax Blini and Chicken Salad Sandwich.
My favorite was the chicken salad, so fresh thanks to the herbs and light at the same time. I easily could've eaten ten of these mini sandwiches. All the savouries were delicious and I could've had more.
The sweets were equally as delicious – Chocolate Ginger Caramel Tart, Eggnog Macaron, Nanaimo Bar and Sugar Cookie. My favorite was the chocolate tart by far. It was decadent and just a perfect bite.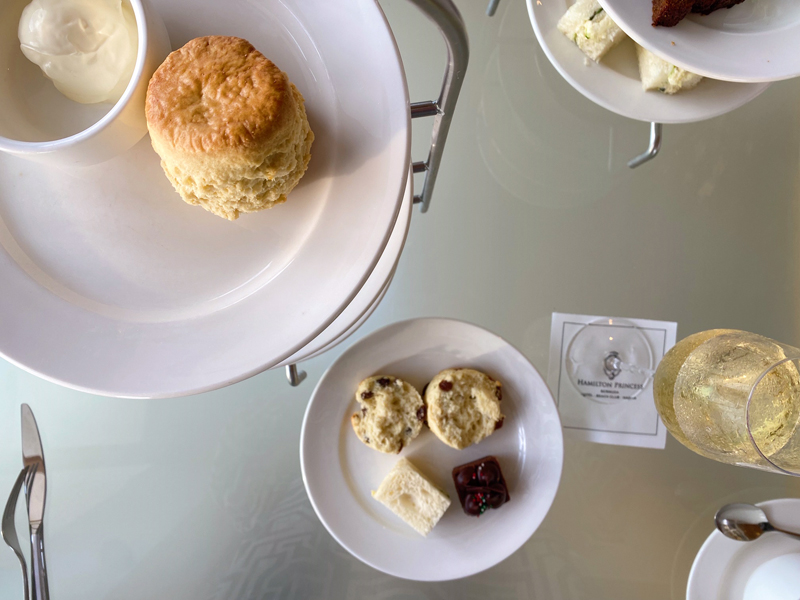 For tea, we went with a spiced holiday blend, which was perfect with the bites. It was a bit warm on Sunday so champagne was a bit better for me.
The kids enjoyed vanilla scones with milk chocolate ganache and whipped cream, Turkey sandwiches, Nutella and strawberry jam sandwiches, Chicken Salad, brownie bites, white chocolate mousse and gingerbread.
Overall, we all thoroughly enjoyed the tea. Everything was delicious, the setting was gorgeous and Santa was a lot of fun.
Tea with Santa is available every weekend until Christmas. Click here for more info.

Read More About
Category: All, Entertainment