Conyers Dill & Pearman director Alec Anderson will be speaking at the Transcontinental Trusts International Forum 2018 and director Jeffrey Elkinson will participate in the forum's mock Supreme Court session.
The flagship trusts event takes place from 3-5 June at the Fairmont Southampton. Conyers is a gold sponsor of the conference, which has been held in Bermuda for the past four years. The prestigious forum brings together an array of expert speakers from around the world, including judges, QCs, barristers, leading law firm partners and professional trust company managers, and financial institutions.
Alec Anderson and Jeffrey Elkinson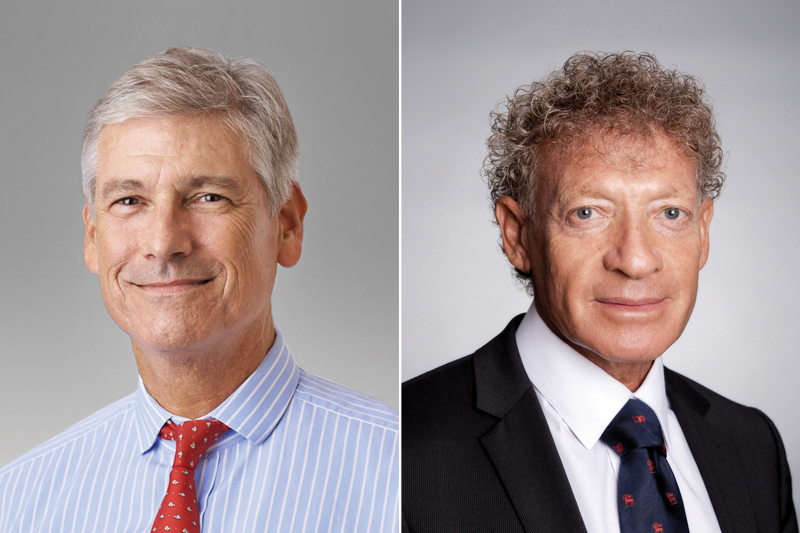 Alec Anderson, Global Head of Private Client & Trust at Conyers, will be speaking on the topic of 'Privacy and Principle: The Status of Trusts' together with the Hon. Sir Robert Hildyard of the High Court of England and Wales. The discussion will cover the protection of privacy in court hearings for trusts.
"We will be comparing the approach of the Bermuda courts and the UK courts to confidentiality orders – when they should be given in trust matters and the limits to them," said Mr Anderson. "In addition we will discuss the right to privacy as one of the fundamental underpinnings of a modern day democracy, with reference to the European Convention on Human Rights."
Mr Anderson is a notable lawyer in the international private client sector and ranks Band 1 in the International Private Client section of the Chambers & Partners global directory. He is a regular speaker at trust and private client conferences worldwide and has contributed to numerous trade and legal publications.
Jeffrey Elkinson of Conyers' Litigation & Restructuring department will be part of the 'Transcontinental Trusts International Supreme Court'. This session will showcase advocates arguing their case in front of a renowned panel of jurists led by the Hon. Justice David Hayton of the Caribbean Court of Justice and Chief Justice of Bermuda Dr Ian Kawaley. The matter before the 'court' will be whether a trust dispute hearing should be held in public or in private.
Mr Elkinson is recognised as a leading dispute resolution lawyer by Chambers & Partners, Legal 500, Legal Week's Private Client Global Elite and Who's Who Legal. He said: "For the past four years the forum has brought a great deal of global attention to Bermuda. Conyers, as the leading offshore law firm, is always excited to participate and support in bringing the world's leading trust experts to Bermuda to see what we have to offer, not only in terms of expertise but in the exceptional natural beauty of our island."
Conyers' Head of Trust Services Freya Griffen will also be attending the conference.
Read More About