[Updated] A new message — stating "Creative freedom does not exist in a sanitized paradise" — has appeared on a wall on Church Street in Hamilton, with the cut out lettering taped onto the wall; with the message appearing after the controversy surrounding the removal of a mural by local artist April Branco.
The Corporation of Hamilton previously said as the art "strayed from criteria" they "made the regretful decision to paint over the work so that it does not violate City policy and set a precedent going forward," while artist April Branco, said "not one single 'policy' of which the City spoke of was presented to me at the outset of this project," adding that she is "appalled at the blatant lack of respect the City has shown for local art and artists."
Update 6.01pm: A Corporation spokesperson said, "Irony abounds! Freedom is a two way street. Not only should you be allowed freedom of expression but also the freedom of knowing your freedoms contracted to others to be expressed will be done as originally agreed.
"This anonymous voice ignores that, similarly sanitises their own message by misspelling a familiar swear word*, and condemns 'the collective', which must be a jab at the democratic, non-elitist process.
"We did not engage in the Art Festival mural program to become the art police of Hamilton, nor will we now engage in policing people's freedom of speech.
"This act of vandalism was done in a genteel manner, with paper cutouts and in a way to minimalize the cost of 'making good.' Even though asked, we will not pursue those involved but instead will leave it up for the next day or two for people to reflect on and, we hope allow frayed emotions to heal," the City concluded.
*As a note, the reference to a "misspelling a familiar swear word" is part of the message that wasn't visible by time we took photos.
Update 8.31pm: Artist April Branco told Bernews, "I was made aware of the message put up in the space where my mural existed. I was not in any way involved with it, but clearly the public have spoken. And I definitely agree with the sentiment.
"We need to bring our understanding of art into the 21st century. It is not merely decoration, it also can be social, political and racial commentary; and that too is acceptable, relevant and necessary. Those in positions of power need to stop censoring and muzzling the creative expression of the people. Public art should represent the public. The era of flora & fauna, pink cottages and longtails is over.
"My work was benign and supportive of Bermudian culture and its people, there was no reasonable explanation for its removal and I am buoyed by the public's overwhelmingly supportive response to my work. Thank you Bermuda!"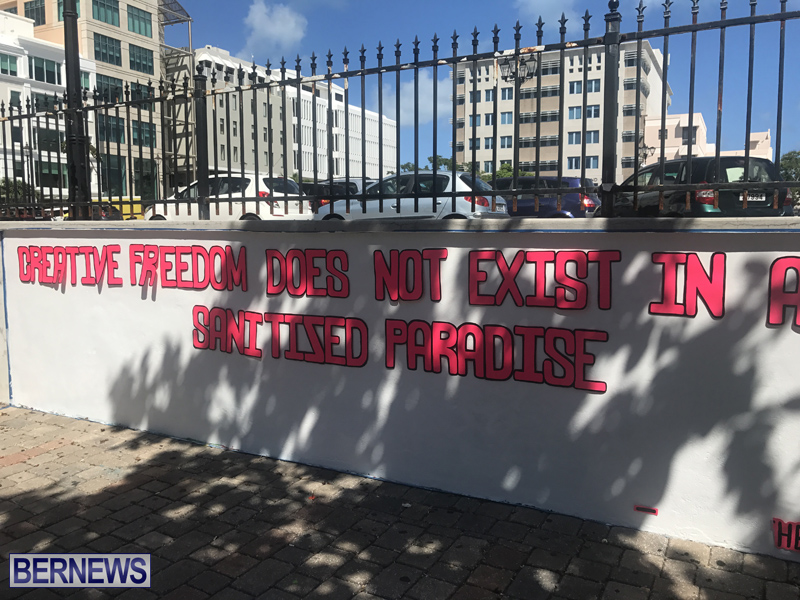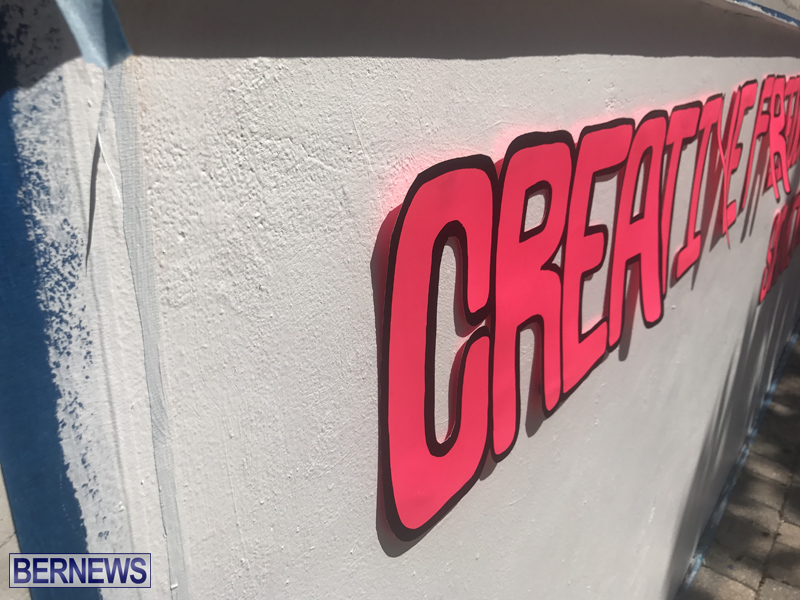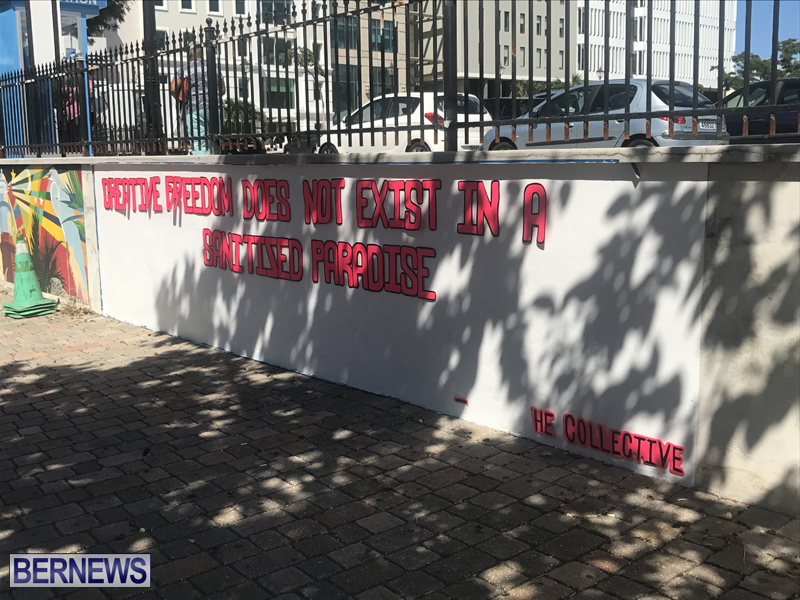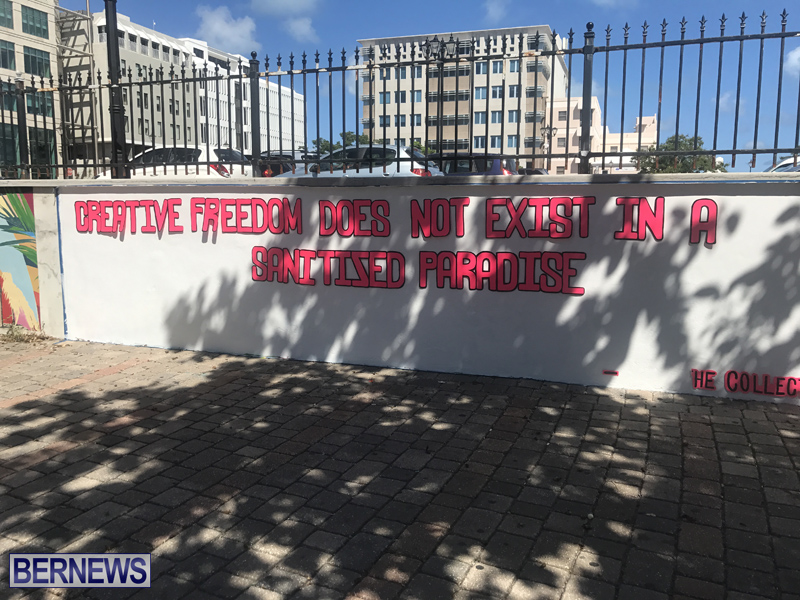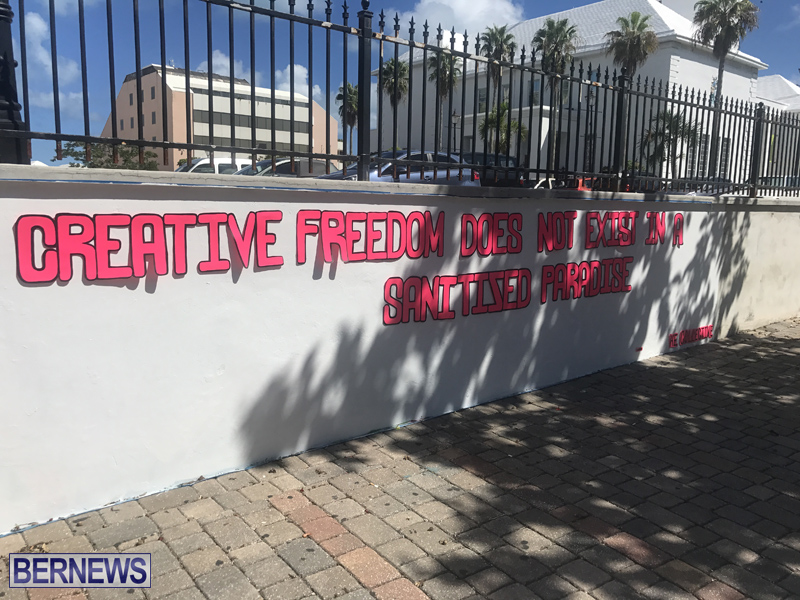 Read More About