A husband and wife duo, Ephraim and Kristin Divine, have launched a coupon program for grocery store shoppers in Bermuda called EssentialSavings. Through printable coupons accessible by email, shoppers can get instant savings on everyday products.
"EssentialSavings launched on January 11th at Lindo's Group of Companies with seven coupons and the response from the public so far has been encouraging", a spokesperson said.
"Mr. Divine is a familiar face in grocery stores across the island as he offered consulting services to BGA for three years. The engagement was focused on innovating Procter & Gamble promotions. He credits Karen Oatley, Sales & Marketing Manager, and former Marketing Brand Manager, Annilee McBeath, as forward thinkers who made the groundwork for this program possible by supporting exploration in this area."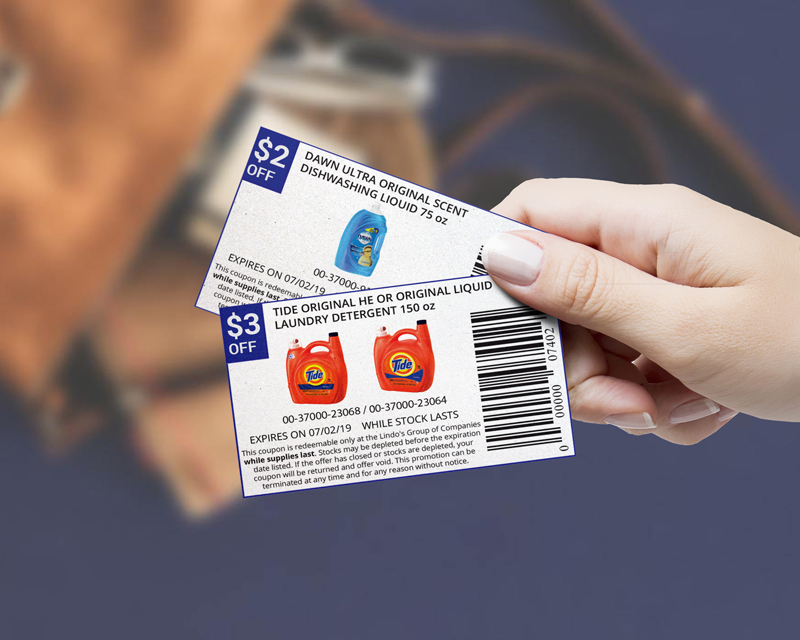 "A coupon service for grocery stores does not only benefit the customer but provides wholesale distributors and store executives with much-needed performance data on promotions and growth opportunities", Mr. Divine said.
"Through a partnership with local retail automation experts, Data Tech Ltd., we can offer new customer experience and loyalty solutions through coupons."
The spokesperson said, "Mrs. Divine, a conscious shopper, brings a family and community perspective to the program. Being a mother of four children with a background in child and youth development, she understands how central food is to individuals and families.
"As a former Project Manager for the Coalition for the Protection of Children, Mrs. Divine helped to expand and facilitate a breakfast program across several primary schools where she saw first-hand how important it is to make food more accessible."
Mrs. Divine said, "Through our coupons, we aim to support the community in a tangible way where food and other necessary purchases can be made more affordable."
"We've received a lot of positive feedback since launching. Emails and messages have been humbling as we're hearing from countless people who are thrilled to see this kind of program in Bermuda."
EssentialSavings has gained over 1,000 subscribers with the current coupons redeemable at Lindo's Group of Companies. The program is being presented to all wholesale distributors and grocery stores across the island with the goal of securing a wider range of products and savings.
To learn more about EssentialSavings, you can visit www.essentialsavings.co
Read More About