[Updated] Patients of the BHCS and Brown-Darrell medical clinics whose records were seized by the police in 2017 as part of the investigation into the clinics, which are owned by former Premier Dr Ewart Brown, are currently gathering at Government House where it appears they plan to deliver a letter to the Governor.
The patients have previously expressed their concern over the matter, saying they "remain extremely concerned" that their medical files have  not been returned.
We will have additional coverage later on and in the meantime you can view our past coverage on the matter here, and the live video is below.
Update: The live broadcast has concluded and the 50-minute replay is below
Update: A 7-minute extract of the video above is below, which shows the letter being read and the Governor's comments.
Update 1.15pm: A few photos below, they are traveling in mini-buses that have signs saying 'we want our files'
Update 1.32pm: The Governor has come out now, and the letter is being read out, you can watch live on the video above.
Update 2.00pm: The group has now traveled to the Hamilton Police Station and have delivered a letter to the police, the live video replay is below.
Update 2.20pm: They have now traveled to the House of Assembly, where they delivered a letter to MPs, with Deputy Premier Walter Roban and National Security Minister Wayne Caines speaking with the crowd. The 7-minute live video replay is below:
Photos below: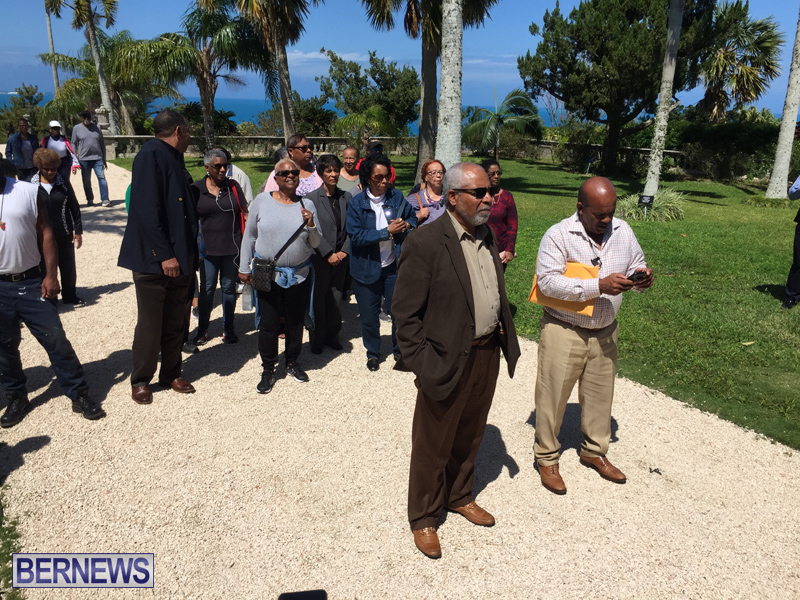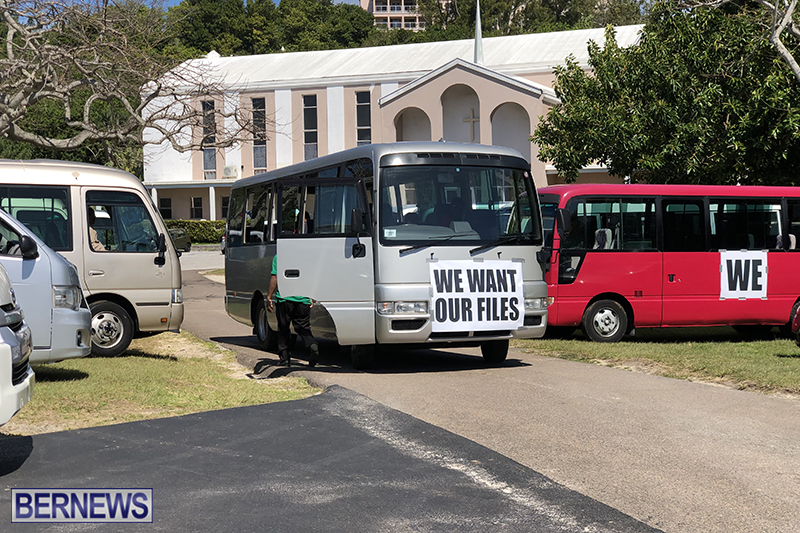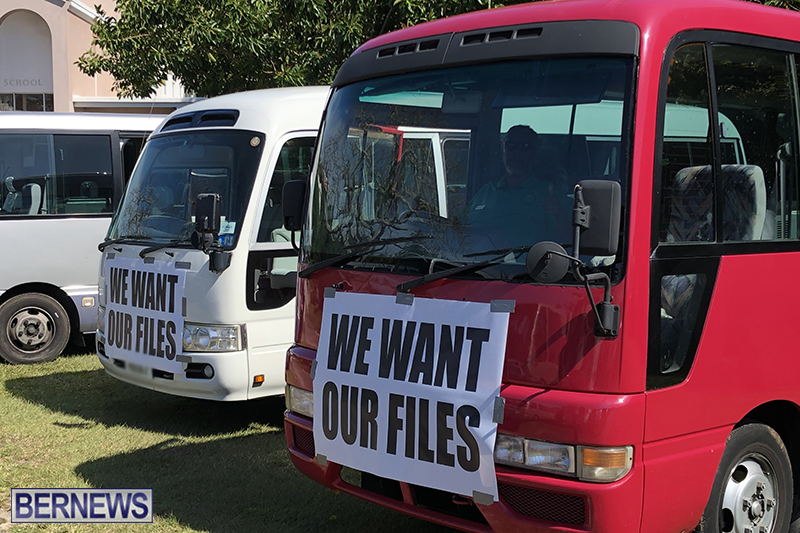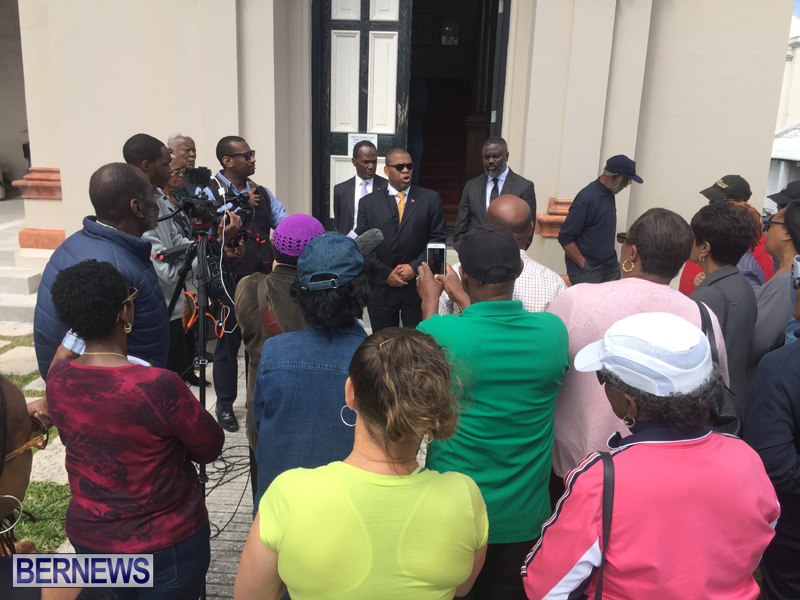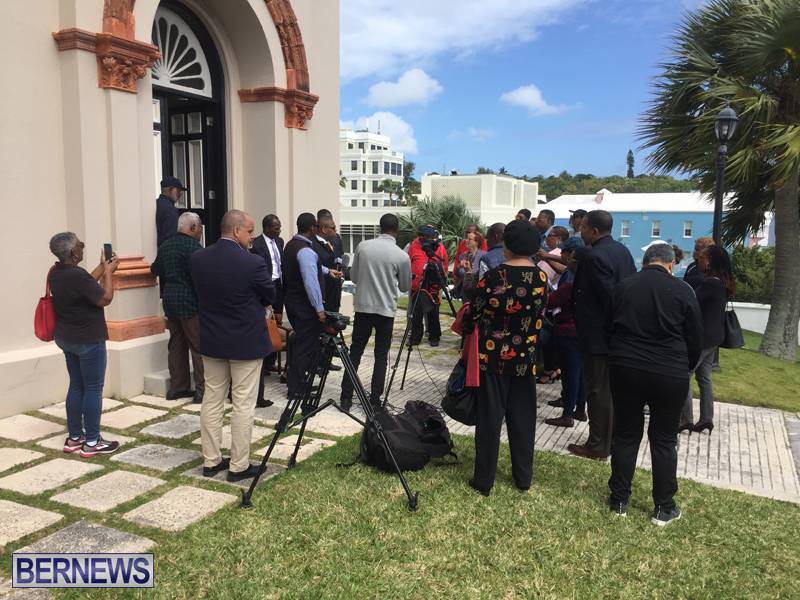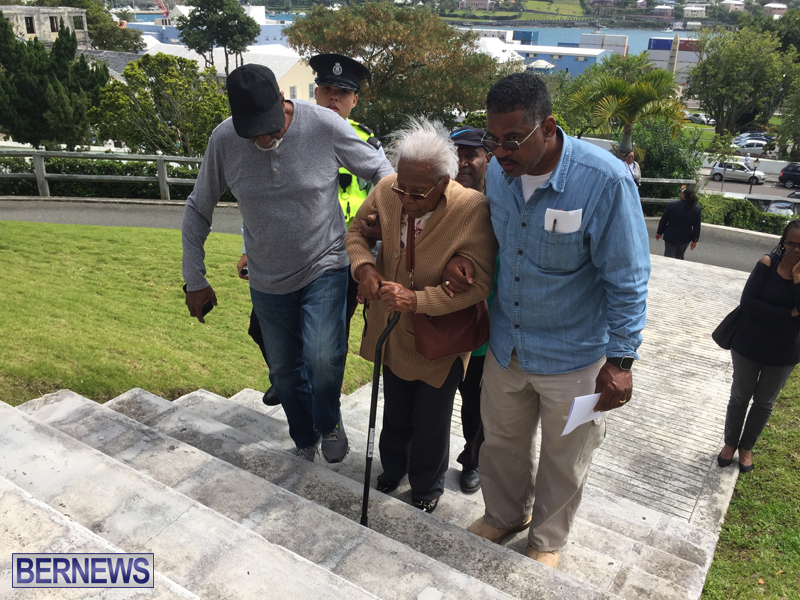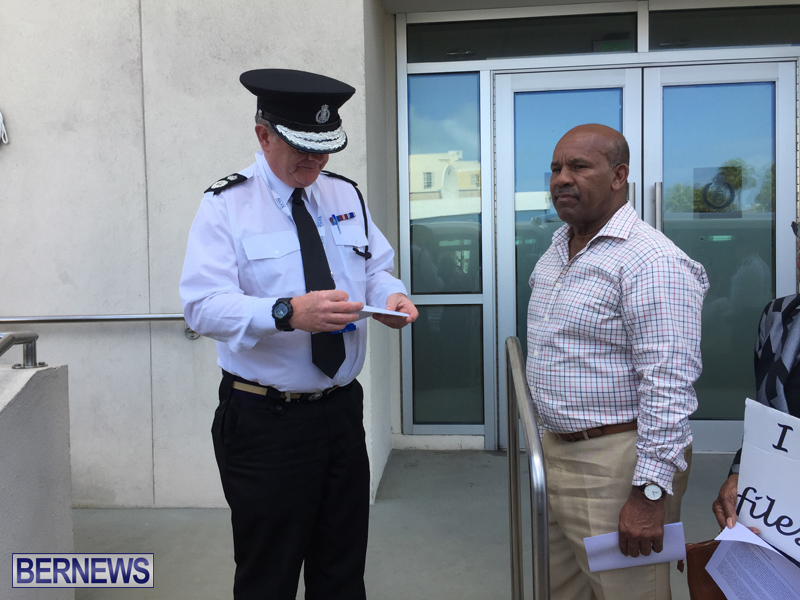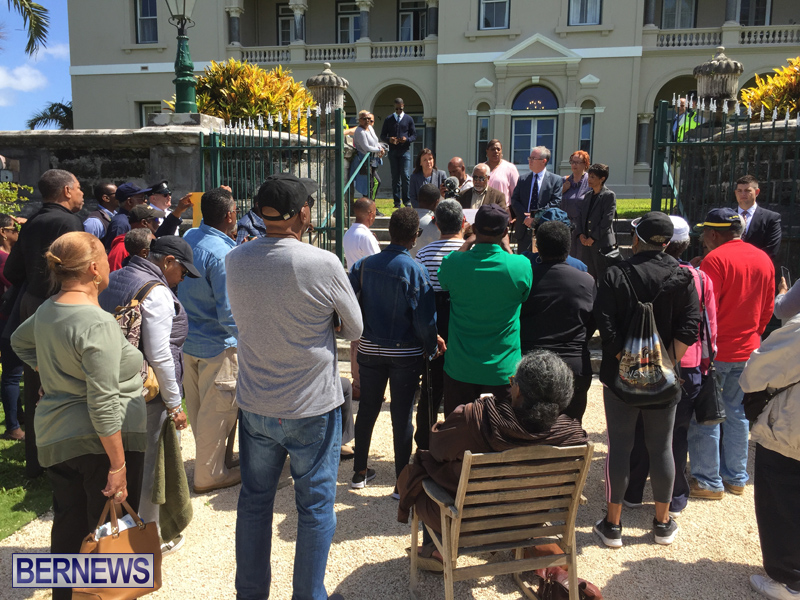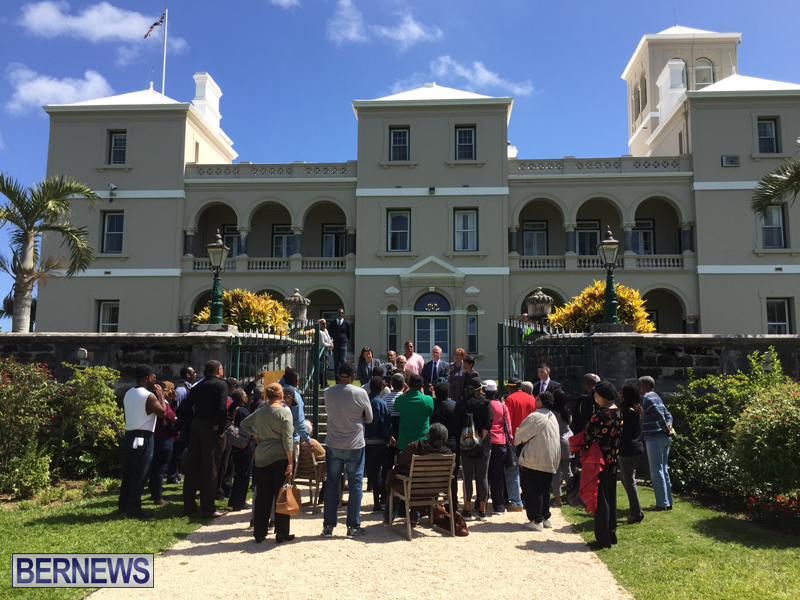 Read More About