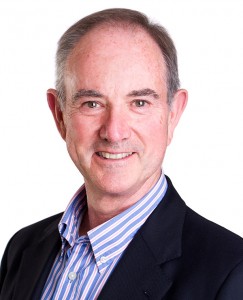 Good leaders lead for others and not themselves, according to Murray Eldridge who will be leading a two-day training course in Bermuda next month.
As part of its on-going training programme, the Bermuda branch of the Institute of Directors is holding a 'Certificate in Company Direction Module: Leadership for Directors' on May 2 and 3 which will "explore a more personalised approach to leadership", with delegates "encouraged to understand and develop their own self-awareness, emotional intelligence and the needs of followers".
Mr Eldridge, a Chartered Director with the UK's IoD and the programme leader for courses leading to Chartered Director accreditation, said he believes that good leadership provides "the keel, the rudder, the sails and the fabric of the 'vessel' that is the organisation".
"Without good leadership the vessel has no clear destination so no course can be set. With no rudder it will not hold a steady course, even where one is set.
"With no keel, it will at best slip sideways as much as move forward and at worst cap size. And if the fabric of the vessel – its state of repair, its management, its ethos, its quality of life – is poor, it may only attract the least capable sailors as its crew."
On the attributes of a good leader, Mr Eldridge said: "Assuming that high domain knowledge, future focus, well developed emotional intelligence and awareness of the psychological contract between themselves and their followers are all 'givens' then great leaders lead for others not themselves, they have the ability to focus an organisation towards the needs of its customers while balancing the needs of other stakeholders  as well as ability to understand and provide what their 'followers' need in order to perform."
He added: "Good leadership answers in full the What [Vision], Why [Purpose], How [Values & Behaviour] and Who [Identity] of the organisation.
"When properly and fully developed these provide, among many others,  clarity, direction, ambition, aspiration, motivation, energy, engagement, excitement, the right ethos and a positive, even enjoyable, climate where all who are involved in the venture are able to maximise their contributions to high performance.
"As a generalisation, many of today's leaders seem to focus on 'Me, Now' rather than 'Us, Later' and this is a recipe for organisation, and even societal, disaster."
He believes corporate scandals, such as Wells Fargo Bank and Carillion, arise because people have the wrong reasons for wanting to lead, that those in leadership positions may have inadequate competences for leading complex organisations in an increasingly volatile world and poor, even venal, guiding philosophies.
"What needs to happen is the reverse of the above," he added. "It means high ethos leaders who are knowledgeable and engaged in the wider complex world and understand the broad, major shifts taking place. It means leaders who are able to select and build highly effective board and management teams.
"It means leaders with high emotional intelligence and ability to build high trust within these teams. It means leaders who recognize they cannot know everything and are capable of empowering those around them to engage fully all their own skills in the thinking, challenging and decision-making processes."
The course aims to  help people to develop an understanding of how leadership can be defined and understood in relation to the director's role on the board; to apply techniques for developing a greater awareness of oneself and of the motivations and behaviours of others; to create a culture which constructively engages others in the organisation to achieve the strategic objectives, and to respond effectively to crisis and change, identify how leaders create influence and impact within and beyond the organisation, and assess relevant stakeholder engagement strategies.
It is open to members and non-members of the IoD and people can register here.
The cost is $1,850 for members and $2,350 for non-members.
Read More About