The Court has ruled that Roberto Marques — a former Customs Officer who was convicted of drug offences — had "realisable assets" of some $179,240.46, and has ruled that all be forfeited to the Crown.
Police Acting Superintendent Pedro said, "In October 2017, Roberto Marques [a Customs officer at the time] was convicted with another man for supplying cocaine along with other offences.
File photo: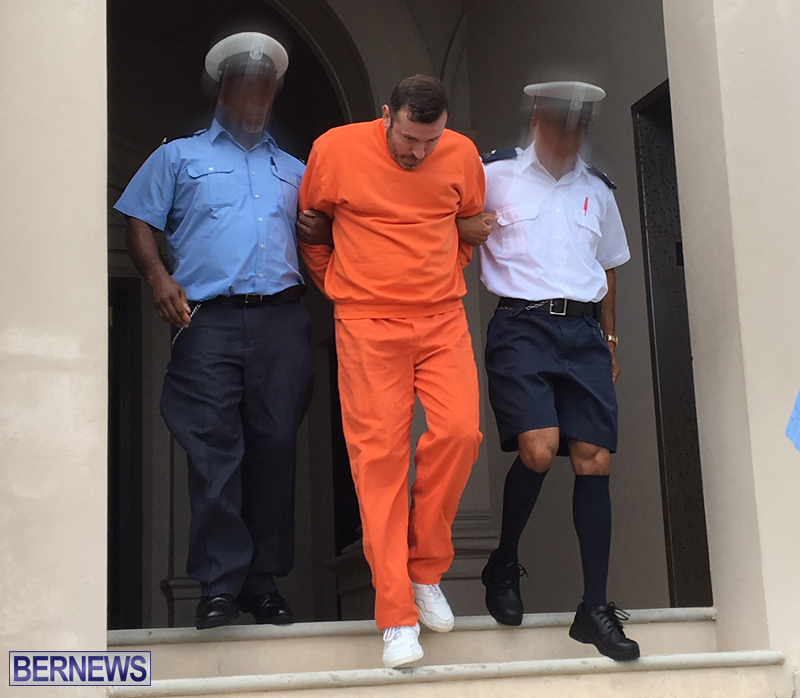 "On Thursday 4th April 2019 in the Supreme Court of Bermuda, Justice Carlisle Greaves presided over a confiscation hearing for Mr. Marques.
"The Financial Crime Unit of the BPS presented evidence that found that Marques had benefitted from his criminal activity over a six year period valued at over $255,000.
"Thereafter all property were restrained, which included one Bermuda property, & one property located in the Azores, one vehicle valued at $18,000 and bank accounts holding balances of over $15,000.
"On today's date, Justice Greaves declared Marques's realisable assets to amount to $179,240.46 and subsequently ruled that all be forfeited to the Crown.
"In sum, approximately $45,000 will be made immediately, which is to be placed into the Confiscated Assets Fund. The remaining balance, some $130,000 is to be paid within 6 months, where Marques will serve a Consecutive sentence of 7 years if he defaults.
"We welcome this decision, and note that we are committed to using our resources to fairly and transparently remove the proceeds of criminal conduct from the financial system of Bermuda."
Read More About