[Updated] Appearing in Supreme Court today [Oct 31], former Customs Officer Roberto Marques was sentenced to ten years in prison.
Earlier this month, Mr Marques entered a guilty plea to charges including possessing cocaine with intent to supply, possession of drug equipment and money laundering.
In a previous Court appearance, the prosecutor Nicole Smith said he deserved a long sentence because, as a Customs Officer, he not only betrayed the oath he took, but he has betrayed the public confidence.
"The defendant Marques has, in his capacity as a Custom's Officer, has damaged the integrity of the entire Department of Her Majesty's Customs as the action of one has cast suspicion on all officers," she said. "Further, such criminal acts erode public confidence in those agencies on which we rely to guard against corruption."
His defense lawyer maintained that the fact that Mr Marques was a Customs Officer should not be an aggravating factor in determining his client's sentence, saying that no one would try to minimize the "egregious" offences, there was no evidence the 41-year-old was abusing his position as a Customs Officer to move the drug.
File photo: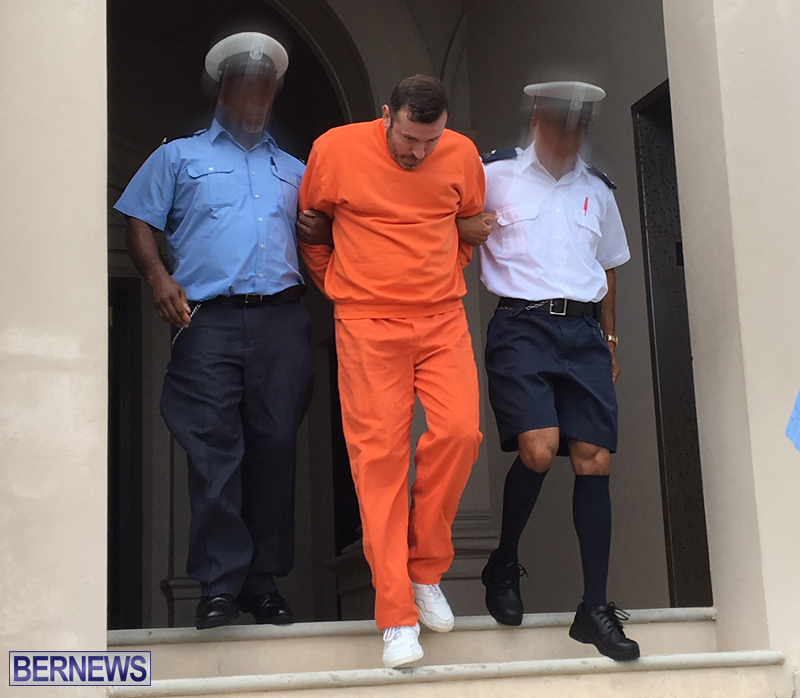 Speaking after the sentencing, Detective Chief Inspector Nicholas Pedro said, "The court today imposed a ten year sentence for Mr. Roberto Marquez, who at the time of his arrest was a serving Customs Officer.
"I think this case demonstrates that the Bermuda Police Service will act without fear or favour, and that the justice system works.
"This was an appropriate sentence which conveyed the level of severity for which the charges he was facing and ultimately convicted of today.
"We hope that it sends a strong message to those who would engage in corrupt practices and illicit activities, and I think the Court's sentence shows that we take these matters very seriously and will deal with them appropriately."
Audio of Detective Chief Inspector Nicholas Pedro
Ryan Willingham-Walker also appeared for sentencing today, and was given 18 months. Mr Willingham-Walker previously entered a guilty plea to charges including possession of cannabis with intent to supply and possession of drug equipment.
Update November 2, 11.55am: The full judgement follows below [PDF here]

Read More About
Category: All, Court Reports, Crime, News