Bermuda law firm Wakefield Quin [WQ] has awarded its 2019 Legal Scholarships to Ojeda Smith and Shayla Smith.
A spokesperson said, "Ms. Ojeda Smith returned to WQ as an intern for her second summer, after successfully completing the Graduate Diploma in Law at Nottingham Trent University earlier this year.
"Ms. Smith, who also holds a Bachelor of Arts in Criminology from Nottingham Trent University, is due to begin the Legal Practice Course [LPC] in the fall of 2019."
Reflecting on her experiences to date, Ms. Smith notes, "This will be last year of my legal studies, and I am eager to commence the LPC this September, as it will bring me one step closer to achieving my ultimate goal of becoming a fully qualified lawyer.
"I am extremely grateful for the continued support and encouragement that I have received from Wakefield Quin."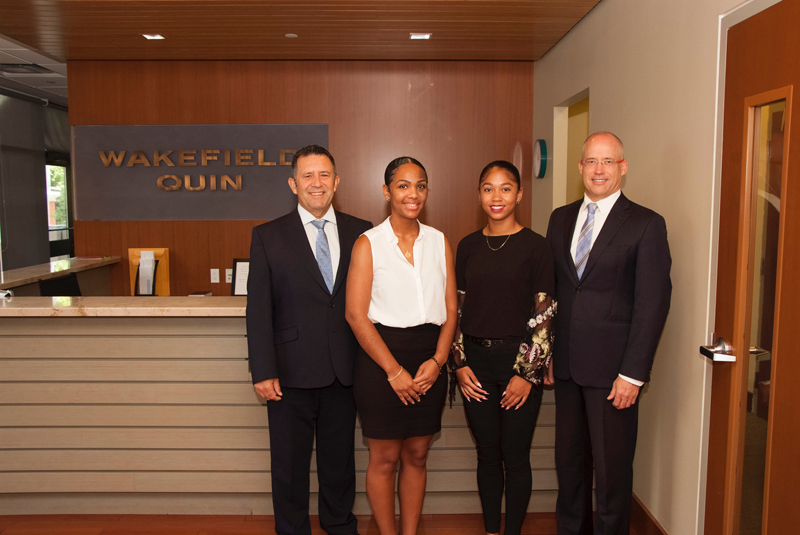 The spokesperson said, "WQ has also chosen Ms. Shayla Smith as an award recipient. Ms. Smith graduated from Dalhousie University in 2019, receiving her Bachelors of Arts with a double major in Spanish and Philosophy.
"She will be attending the University of Leeds, to complete the two year accelerated Bachelor of Laws program. Upon successful completion, Ms. Smith will graduate with an LLB, and anticipates commencing the LPC in fall 2021."
"It was when I began my studies of Philosophy that I discovered my passion for dispute resolution", said Ms. Smith.
"Naturally, I decided to explore a career in law, as I felt that it would not only be intellectually stimulating, but would also allow me the opportunity to use my skills in dispute resolution to help people. I am so thankful to Wakefield Quin for their support, and for giving me this opportunity."
Erik Gotfredsen, co-chair of the WQ Scholarship Committee, noted, "We were pleased to have Shayla and Ojeda work with us this summer. They have both demonstrated, to a high degree, that they possess all of the necessary skills, characteristics and abilities to thrive within the legal profession.
"We are confident in the aptitude and skills of both of these bright, young women, and we look forward to seeing them accomplish great things within their respective careers, in the near future."
WQ scholarship awards are to help cover the cost of tuition, fees, books, and room and board for the upcoming study year. The annual application deadline is 30 June.
"WQ is proud to continue providing assistance and support to aspiring Bermudian law students and graduates who are in pursuit of admission to the Bermuda Bar," said Richard Horseman, a Director of WQ, and co-chair of the WQ Scholarship Committee. "We congratulate both Shayla and Ojeda, on their accomplishments thus far."

Read More About