The Bank of Bermuda Foundation has announced the appointment of three new Directors to its Board, including Lisa Howie, Dr. Julie Dunstan, and Christa Schweizer.
A spokesperson said, "Earlier this year the Foundation ran a series of advertisements looking for members of the community interested in volunteering their time and expertise towards the philanthropic work the Foundation does."
Tom Conyers, Chairman of the Foundation said, "The Foundation is extremely pleased to have such talented and engaged individuals join our Board. After advertising for Board members, we were honoured that such high caliber individuals are ready and willing to be part of our Foundation family. We know that they will each bring their respective expertise to bear as we continue to action our theory of change."
The three new Directors are: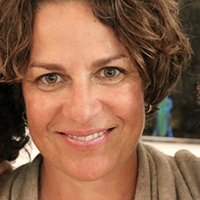 Lisa Howie
The spokesperson said, "Lisa Howie joins the Board and will sit on the Connected Communities Review Committee and the Communications Committee. Lisa has strong communication skills and a passion for team empowerment and community building. She is presently an independent curator, consultant, and owner of Black Pony Gallery.
"She recently held the position of Executive Director at the Bermuda National Gallery for over eight years and has done extensive volunteer work with a diverse group of local non-profit organisations. Lisa holds a Masters of Education [Philosophy] and executive business certificates from Columbia University and Harvard Kennedy School."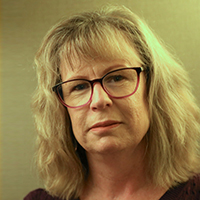 Dr. Julie Dunstan
"Dr. Julie Dunstan joins the Board and will sit on the Education Review Committee. Julie is the Founding Director of reFLEXions, a community organisation that provides professional development, resources and consultation to encourage practices that promote flexible mindsets and self-directed learning. Prior to joining reFLEXions, Julie was the Executive Director and Psychologist at The Reading Clinic.
"She has extensive experience in education and child development in Bermuda in the public, private and third sectors. Julie has a PhD in Educational Psychology and a Masters in Child Development."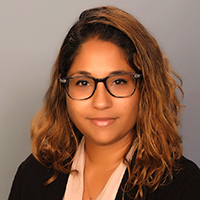 Christa Schweizer
"Christa Schweizer joins the Board and will sit on the Economic Participation Committee and the Nominations and Governance Committee. Christa was a past recipient of the Foundation's 'Sir John W Cox' University Scholarship in 2010 and presently works at Ascendant Group Limited as Legal Counsel.
"Prior to joining Ascendant, Christa practiced corporate law with Bermuda firm ASW Law Limited. Christa holds a PGDip in Legal Practice, a Masters in Law Degree and a Bachelor of Arts in Political Science. We are extremely proud to have a past scholarship awardee join our team."

"The Board of Bank of Bermuda Foundation welcome and look forward to working with these exceptional new Directors as they carry out the Foundation's vision that all people in Bermuda are healthy, independent, financially secure and connected to community, with equitable opportunities for all."
Read More About
Category: All