Today, Clarien Bank Limited presented a cheque to Meals On Wheels from donations raised during the Bank's 8th Annual Holiday GiveBack Programme.
This year, donations from the community, together with donations by Clarien staff, the Clarien Foundation and funds raised during the Gibbons Company Charity Shopping Day totaled $13,466.
Michael DeCouto, Clarien Chief Marketing Officer, said, "The generosity of the community and the commitment of our employees have again laid the foundation for a successful Holiday GiveBack fundraising drive.
"As the local economy continues to recover, we are humbled by the collective effort to donate generously to help Meals on Wheels continue to provide essential meal nourishment to so many in need throughout our community."
Mr DeCouto presents a check for $13,466 to Meals on Wheels programme executive Allison Faiella.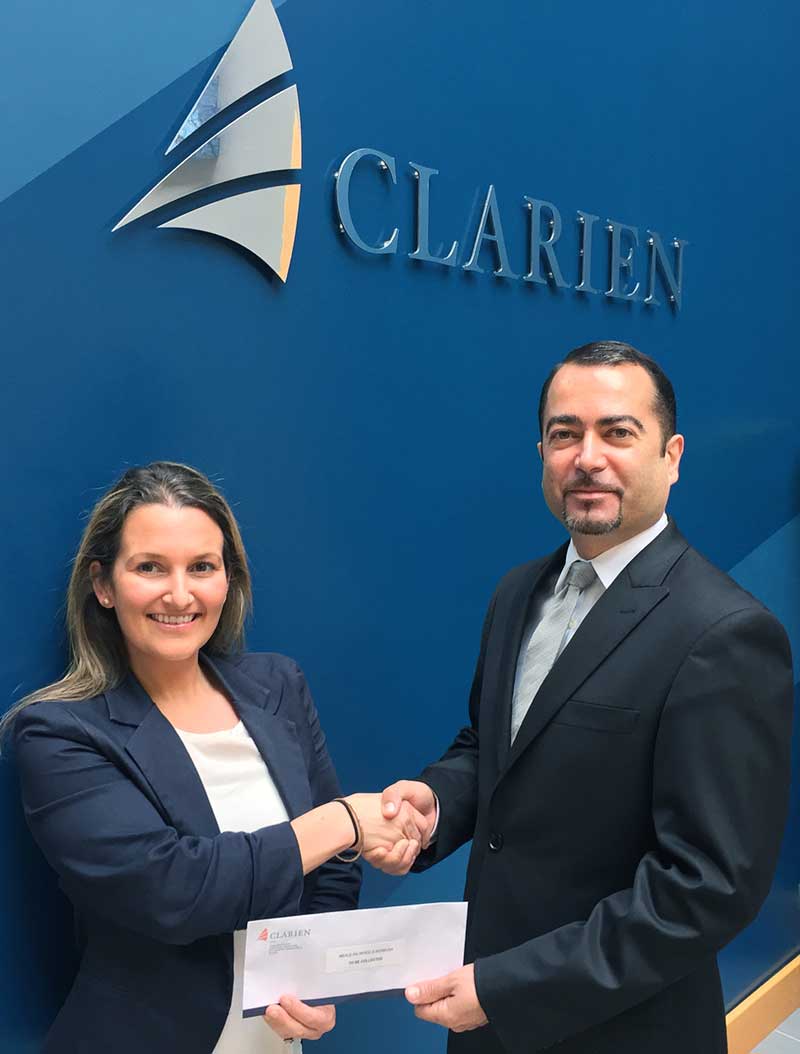 In addition to financial support, Clarien also promotes a positive "give back" relationship among its staff and the company's charitable partners. This special relationship has evolved into community involvement projects which again saw a group of Clarien staff members assist with meal preparation and delivery.
Mr. DeCouto added, "Members of the Clarien team and I were honoured to partner with the Meals on Wheels staff to assist with preparing meals as an element of the Holiday GiveBack Programme.
"We appreciate any opportunity to become actively involved in the fundraising projects we undertake while helping to raise as much money as possible in support of the organization's work in the community."
Clarien's Holiday GiveBack Programme is just one segment of the company's ongoing annual charitable programme. Through donations, sponsorships, staff volunteers and fundraising initiatives, the bank supports the endeavours of charitable groups that help to improve the lives of people in Bermuda while strengthening our community.
Read More About